You are now in the main content area
Proof of Enrolment Letter
The Proof of Enrolment Letter, for current undergraduate and continuing education students, verifies enrolment in a certificate or undergraduate program, and enrolment status for up to two terms based on course enrolments on MyServiceHub.
Letters are on Toronto Metropolitan University (TMU) letterhead and include the signature of the University Registrar. When shared through the MyCreds Learner Portal, Proof of Enrolment Letters are official and meet the legal requirements of certified digital documents in countries around the world.
Included in a Proof of Enrolment Letter
Letters include the student's name and student number, and confirm the following:
Program Information
Program name
Program type (undergraduate or certificate)
Undergraduate program length and year level (if applicable)
Enrolment Information:
Up to two terms
Term start and end dates
Total course hours per week based on course enrolments or intentions on MyServiceHub
Full-time (four or more courses) or part-time (up to three courses) enrolment status
Optional detailed list of course enrolments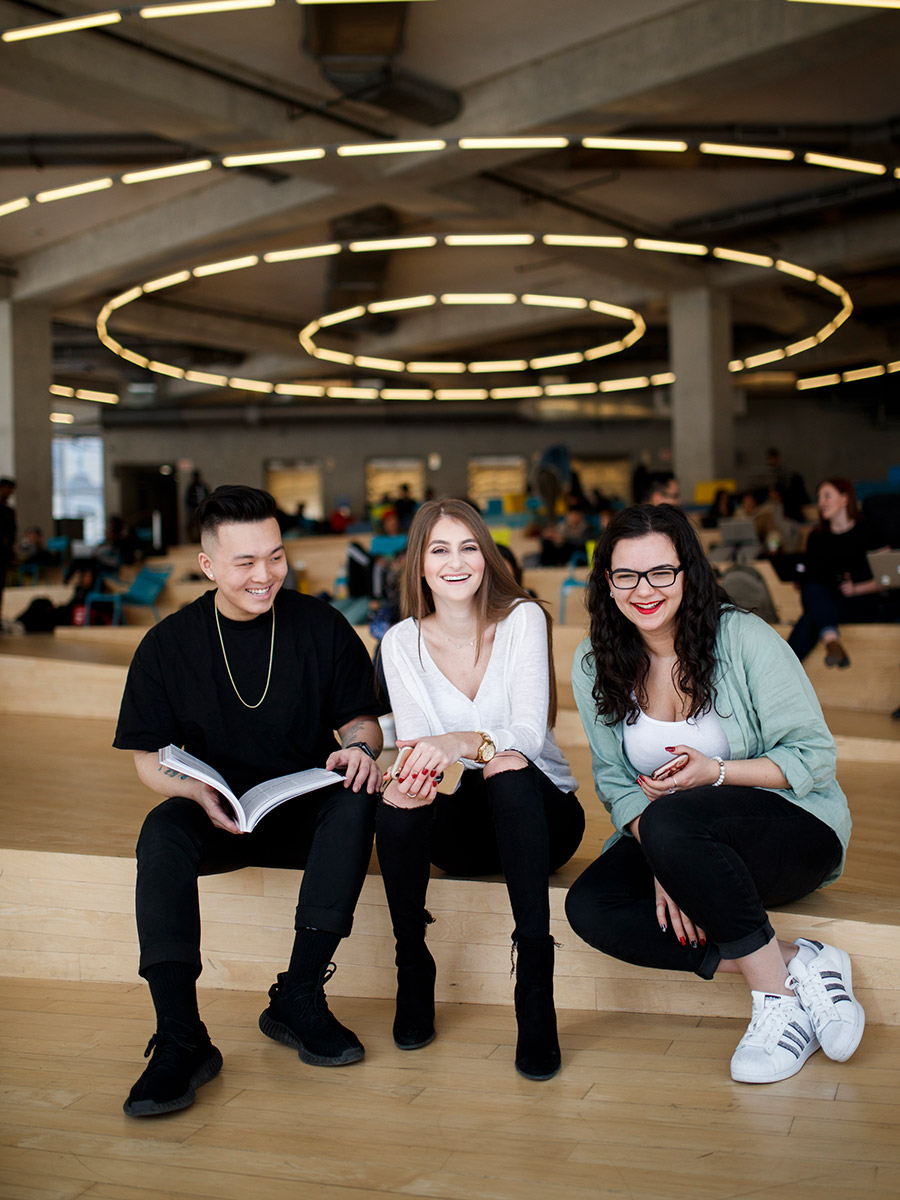 Visit Documents and Letters for details on all types of letters available, including Proof of Enrolment Letters for international, graduate, and former students.
Toronto Metropolitan University and MyCreds
Official Documents: Letters shared through MyCreds are certified and considered official. They contain digital signatures that meet the legal requirements of certified digital documents in countries around the world.
Stored Securely: MyCreds stores your documents securely and your data remains under TMU's control. This information can only be accessed by you, TMU, and whomever you choose to share your documents with.
Shared Securely: Letters issued through MyCreds are authentic, tamper-evident and legally valid. The underlying MyCreds systems have been independently tested by security experts.
All personal information collected is used, stored, and destroyed in accordance with the university's Information Protection and Access Policy.

By ordering a document, you agree to allow TMU to share your legal name, Student ID, email address and full academic record and official transcript with MyCreds (external link, opens in new window) .
You can request and pay for your Proof of Enrolment Letter on MyServiceHub. It will take one to three business days to process your request.
Letters cost $20. They can be used to confirm enrolment with RESP and financial institutions, employers, and other third parties. They are not required to confirm enrolment for OSAP.
Letter Recipients: Verify Proof of Enrolment Letters from TMU
Proof of Enrolment letters are official only when bearing the Blue Ribbon Symbol and a valid digital certification issued by GlobalSign CA for Adobe.
A document is only considered official and is a trusted document if a recipient receives it in an email sent by MyCreds. The URL should start with https://learner.mycreds.ca.
Effective January 2021, letters routed to a recipient from individuals personal emails are not official. When you view the document through the MyCreds portal, you should see that:
Document status says Available
The document has the Certified blue ribbon symbol
You can view the certificate information
Invalid Documents
If a document has been revoked, or the share has expired or been disabled by the student, you will see a document verification failure message when you access the link.
MyCreds Proof of Enrolment Letters are Official Toronto Metropolitan University Documents
Documents issued through MyCreds contain digital signatures that meet the legal requirements of certified digital documents in countries around the world. When students share their documents with third parties through the MyCreds portal, these digital signatures ensure their authenticity as a document issued by Toronto Metropolitan University.
Identifying the Student in the Letter
The student's first and last name and TMU Student Number are on the Proof of Enrolment letter.
If your organization uses a unique identifier such as a policy or an account number to identify clients, the student has the option of including this as a Reference on their share request. If a reference is included as part of the request, it will be included in the email that you receive from MyCreds.