You are now in the main content area
In April 2022, Ryerson University changed its name to Toronto Metropolitan University, which will be implemented in a phased approach. You will see the Ryerson name across campus, online and in our official communications for a period of time. Learn more about our next chapter.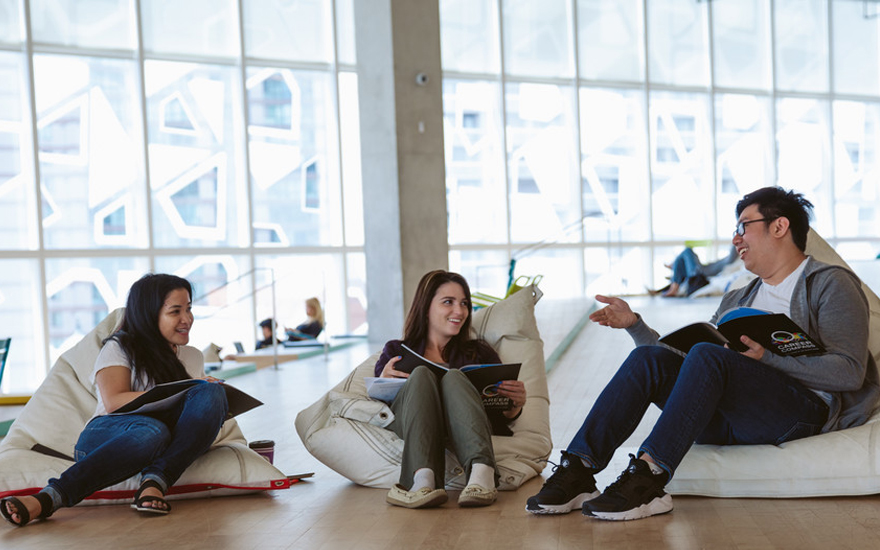 Student Financial Assistance
Welcome to Student Financial Assistance! If you're looking for information on government financial aid programs such as OSAP, out-of-province student loans, and U.S. student loans, you're in the right place. You can also find content on Ask Ryerson, external link - a great tool for instant answers, 24 hours a day.
OSAP Document Processing Time
When you upload documents to your OSAP portal, the Student Financial Assistance team needs to review them before your application can process. OSAP document processing time varies depending on the type of document. Please note it takes approximately three to six weeks from your date of submission to process OSAP documents, with slightly longer than normal processing times during peak periods (September, January, May).
For Continuation of Interest-Free Status (CIFS) applications submitted online, please allow two to three weeks from your date of submission for processing.
Once your documents have been reviewed, you will receive a status update through your OSAP message centre.
As of Monday, June 27, 2022, we are working on documents submitted on the following dates:
| Document Type | 2021-2022 Processing Date | 2022-2023 Processing Date |
| --- | --- | --- |
| Academic Progress | June 24 | June 1 |
| Family Breakdown Review | June 25 | June 20 |
| Full-Time Supporting Documents | June 13 | May 1 |
| Reviews and Appeals | June 22 | June 8 |
| Full-Time Signature Pages | June 25 | May 12 |
| Part-Time Signature Pages | June 15 | June 16 |
| Part-Time Supporting Documents | June 14 | June 16 |
| Continuation of Interest-Free Status (CIFS) | June 20 | N/A |
News and Important Updates
Office Hours: Wednesday and Friday Closures
As we're dedicating extra effort to behind-the-scenes processing to get OSAP and other government financial aid out even faster to students, the Student Financial Assistance team is unavailable on Wednesdays and Fridays via the ServiceHub. If you require our assistance, please touch base on Monday, Tuesday, or Thursday.
OSAP for Fall/Winter
If you're an Ontario resident attending Ryerson, you may be eligible to apply for OSAP! To learn more about your OSAP options, please review our full-time OSAP and part-time OSAP web pages.
OSAP: You might be eligible for more!
The OSAP application uses a standard set of criteria to determine financial need, but your circumstances might be different. If you have made changes to your living arrangements, travel costs, and other circumstances, you may qualify for more funding. To learn more, check out our OSAP Forms, Appeals & Reviews web page.
Financing Your Education
Investing in your education is one of the most rewarding and costly investments you can make. Stay in control of your finances by planning your education expenses ahead, budgeting monthly, and managing your money effectively. To learn more, please visit our Financing Your Education web page.
Additional Financial Assistance
Still looking for financial assistance beyond OSAP? Browse our website to learn more about other opportunities, including Scholarships and Bursaries. If you're looking for campus jobs, visit our Student Employment web page.
To view information about important school-wide services, please visit the university's COVID-19 page. If you are a current student and would like to reach us at the ServiceHub, please visit our ServiceHub Contact page.