You are now in the main content area
Career Mentoring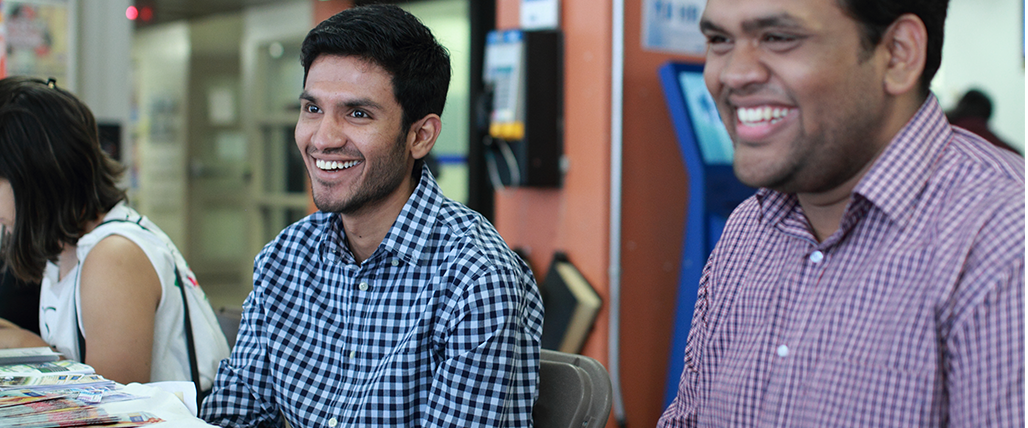 The Career Mentoring Program aims to assist students in 3rd year or above who are approaching graduation to make a successful and informed transition from university into the workforce, preferably in their field of interest.

Explore how your identity relates to the industry/occupation of your interest.
Receive guidance, advice and insight from a professional in the industry/occupation of your interest.
Get support in achieving your personal & professional development goals.
Develop networking skills and expand your professional network.
Be going into your 3rd year or above in your undergraduate program at the time of the application
Be or have been a peer mentoring at the Tri-Mentoring Program.
Be available to connect with your career mentor a maximum of 2 hour per month; a maximum of 8 hours per semester - not applicable to Flash Mentoring.

Flash Mentoring
Students in 3rd year and above students and industry professionals have the opportunity to be part of an informal mentoring relationship without being matched directly with a student/professional. Please note: Students and industry professionals who have been matched have the opportunity to connect with other participants in the program.
Think of it as a tailored thethousandcoffees.com-style networking platform. It provides students with the opportunity to connect with multiple industry professionals, build a network and gain tailored career guidance.
This is not an ongoing mentorship arrangement. Flash Mentoring is intended to be short, efficient transactions of information and advice.

Previous participants of the program were matched with staff in the following organizations:
Bank of Montreal
Bombardier Aerospace
Connecting for Results
Ontario Power Generation
Ontario Public Service
Rogers Communications
Scotiabank