You are now in the main content area
Orientation Week at Toronto Metropolitan University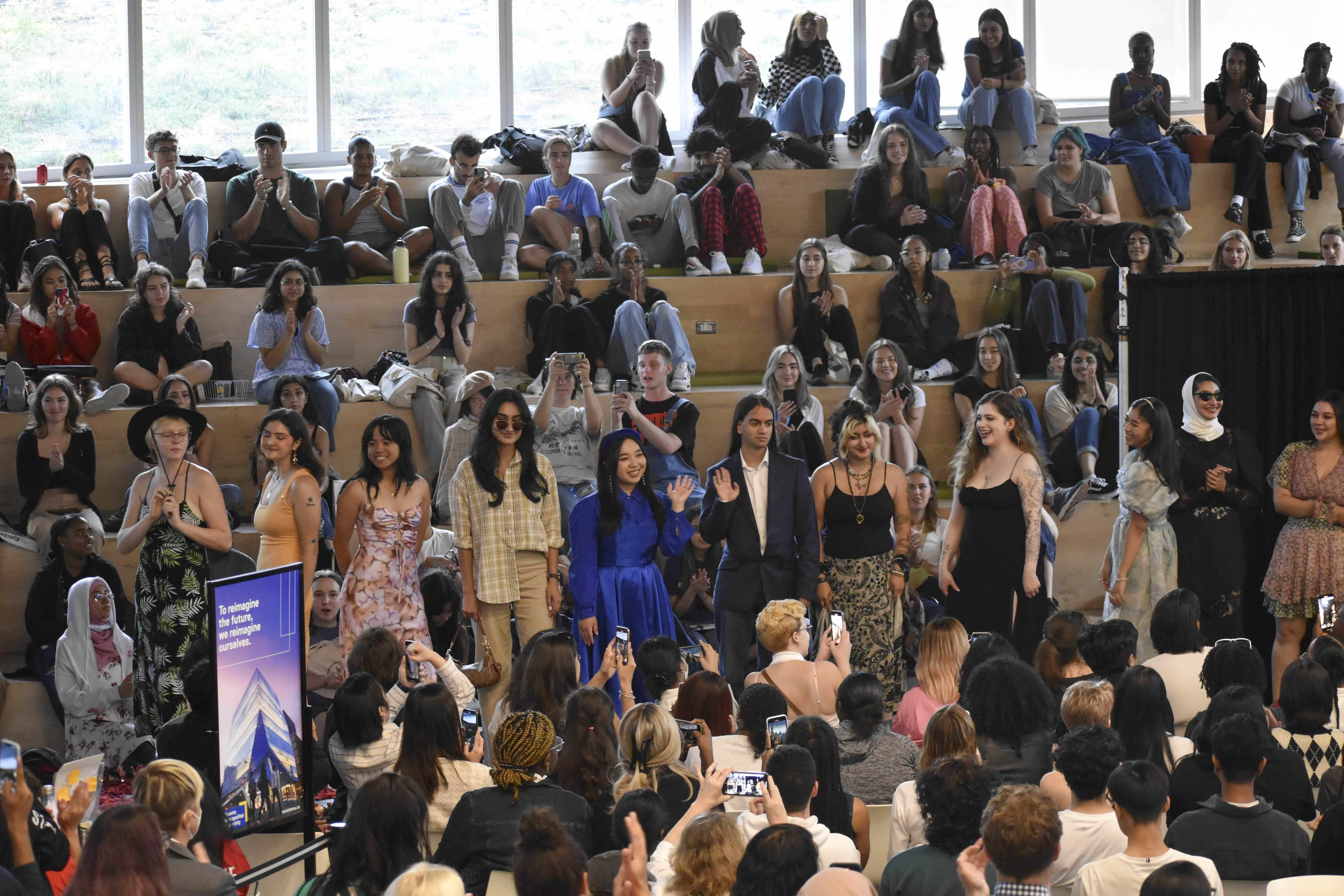 TMU Orientation is Sunday, August 27 to Monday, September 4, 2023! #RoadtoTMU
Orientation gives you the chance to connect with other new students, get familiar with different services and supports available to you, and get to know your way around campus. Whether it's welcoming you back to campus or welcoming you for the first time, we're excited to see you!
We've partnered with a number of campus partners and each of the faculties to ensure that you have an opportunity to participate anyway you feel comfortable.

What is Orientation?
Orientation Week takes place two times throughout the academic term. Fall Orientation takes place in August the week before classes begin and Winter Orientation takes place in January. Each orientation week gives you the chance to connect with other students, get familiar with your academic program, and get to know your way around campus. Our Orientation Week is designed to meet the needs of all new students, especially those going into their 1st year.
Every year we offer new events and programs, but every Orientation Week at TMU features:

Academic program and faculty-specific orientations so incoming students can meet other peers in their program, find out about faculty-specific resources and get to know their professors.
Information about how to access on-campus supports and resources so new students know how to find what they need after classes start.
Tons of social activities, engaging performances, concerts, and giveaways!
Coming to TMU in the Fall? Share your story with thousands! We will be releasing videos weekly featuring incoming first-years and we want to hear from you about everything you're thinking and feeling - especially this year. Apply now!

Ted Rogers School of Management Orientation
Fit for Business (FFB) (external link) is a globally recognized transition program designed exclusively for first-year Ted Rogers School of Management (TRSM) students. Transforming the first-year experience, students transition into Ted Rogers School with a higher sense of community, knowledge and confidence to access and participate in the right services, resources and events for success.
Make sure to visit the events page to register for Academic Orientation and other events created for incoming TRSM students.
Get Ready: Summer Jumpstart
Get Ready: Summer Jumpstart is your first stop to learn everything you need to know for your first few days, weeks, and years at TMU. We're hosting events starting on July 10th to get you ready for your journey at TMU.
Events are built around the following themes:
Community
Recreation and Wellness
Math
Study Skills
Writing
Click below to see all we have to offer!