You are now in the main content area
Accessibility checker
Need help?
If you are experiencing any issues with the accessibility checker, or need assistance improving the accessibility of your website. Please contact:
Adam Chaboryk
IT Accessibility Specialist, Digital Media Projects, CCS
adam.chaboryk@torontomu.ca

About
The in-page accessibility checker will instantly check your page for accessibility and usability issues when enabled. The tool checks for content issues such as images missing alternative text, non-descriptive hyperlinks, poor heading structure, incorrect use of components and much more.
Errors or warnings will be indicated exactly before or after where the issue is detected. The error message will be displayed in a convenient tooltip on how to fix.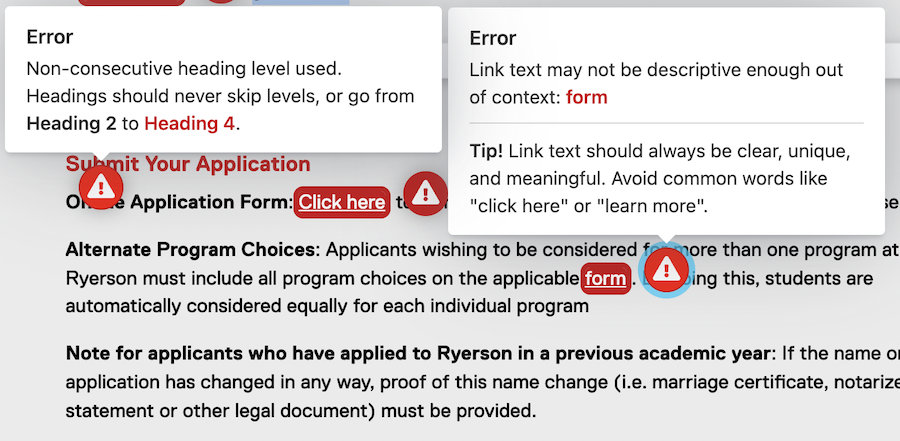 Notes about the readability score 
A "good" or recommended reading score is between 60 and 100.
Sometimes it may be difficult to achieve a good readability score. Most of your pages may say "difficult". The readability score is for reference only!
Sentences that are too long negatively impact the readability score.
Words with many syllables are considered a complex word.
A "good" reading score is not required for AODA compliance. A low score does not affect the pass or fail state of the accessibility checker.
The readability score calculates the score of all paragraph (or <p>) and list (or <li>) items in the main content region.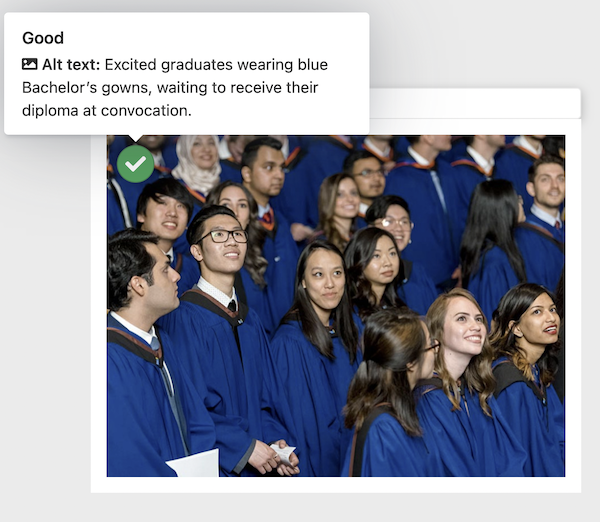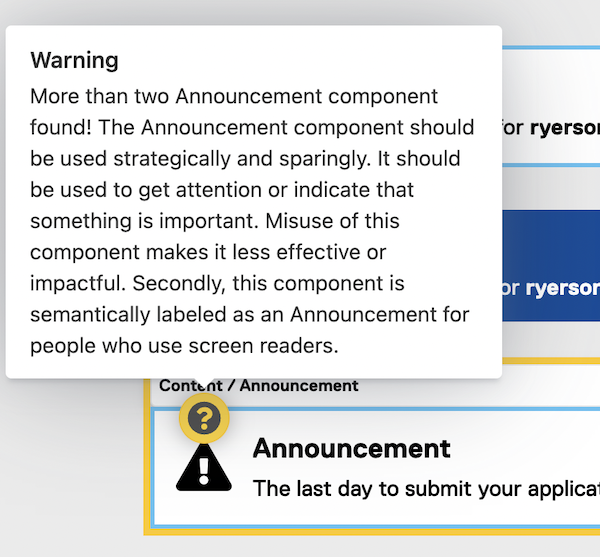 Limitations
Does not

automatically fix issues for you.



Does not check for broken links or spelling.
Does not crawl your entire website. The tool only checks for errors on a page-by-page basis.
Does not instantly re-check when you make a change. You must toggle the button to re-check the page again.
Does not guarantee your site is accessible or WCAG 2.0 Level AA compliant.