Alum's short film premieres at Regent Park Film Festival
November 26, 2021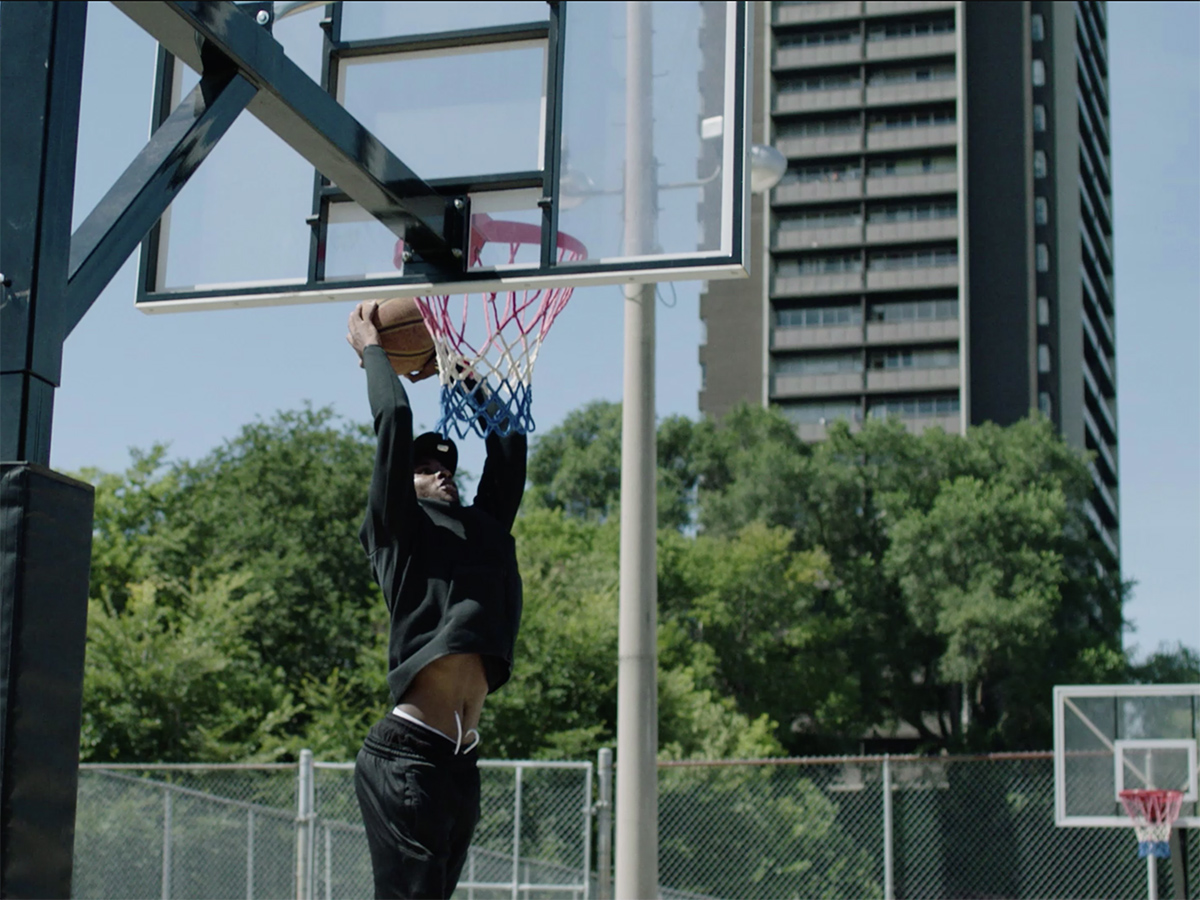 SMOKEYSWRLD, a short film directed by class of '17 School of Journalism graduate Luke Galati, is being shown at the Regent Park Film Festival.
The film focuses on basketball player Kymahni Bent and the death of his brother, Jahvante Smart, who was known in the hip hop community as Smoke Dawg. He shot the film over a single day in August 2020 and says he's proud that his team was able to do it during COVID. The film festival opened on Nov. 25 and will go until Dec. 2.
"One thing that made me really happy was when we announced the film was being shown in the Regent Park Film Festival, lots of Kymahni's friends and family were DMing me saying they were excited to see it and were commenting to support him," said Galati. "That's what it's all about."
Galati notes the importance of the connection to the film being shown at this festival in particular, given that Bent and his family are from Regent Park.
"I think it's really important as journalists and filmmakers to show our work in the communities where they're from," said Galati. "I think Kymahni's story is definitely a positive one to come out of Regent Park, despite some challenges that have came his way."
Galati plans to include the film as part of a larger series on basketball players who have been affected by gun violence, but decided to hold off on other parts for the time being, as a result of COVID.
"Even though we had some of the funding, we decided to take a step back and tell the stories in the future because we wanted to do the responsible thing."
Since creating the film, Galati has been working as a teaching assistant with the School of Journalism and is also doing a Master of Fine Arts in Documentary Media at the university. This is the second of Galati's films to be shown at the festival, after his film Eastern was shown in 2016.
"I'm just really excited for the community to see the film because I think it's an important one and I think that it can have a positive impact – and that's my goal."