RSJ grad selected as Nieman Visiting Fellow
January 17, 2021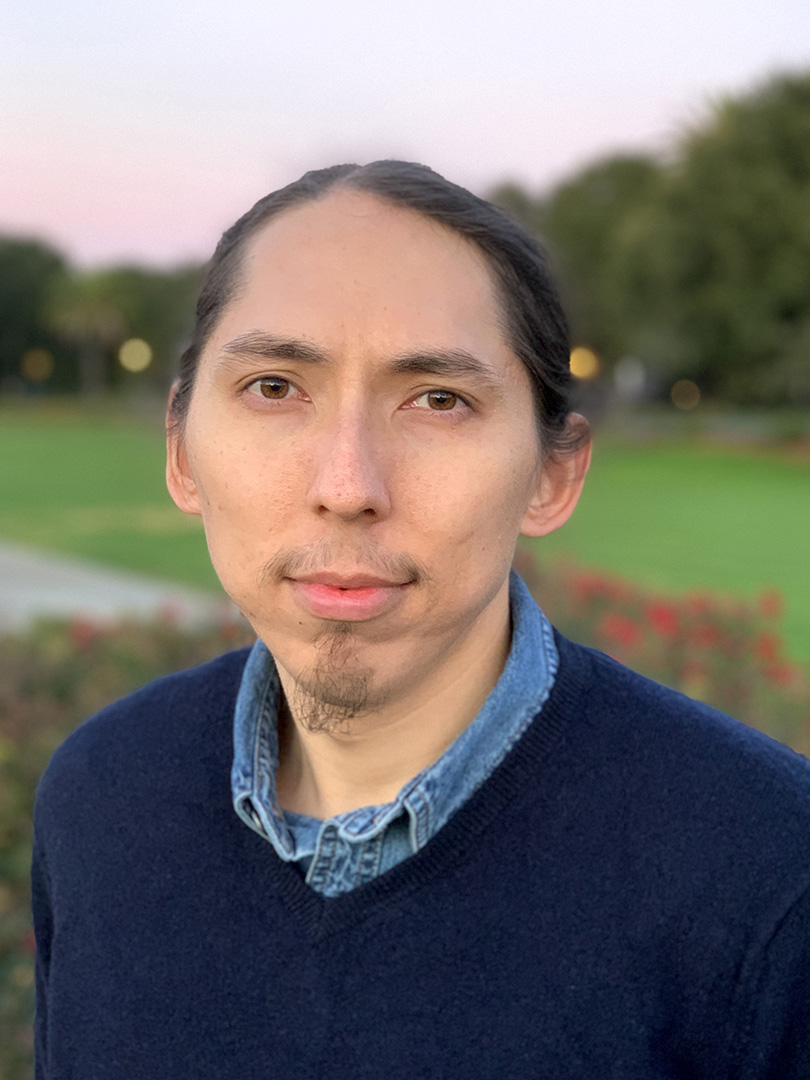 Kyle Edwards, a Ryerson School of Journalism class of 2017 grad, has been selected to do a focused project as a 2021 Nieman Visiting Fellow, external link.
This fellowship was created in 2012 to invite people with promising journalism research proposals to take advantage of resources at Harvard University and the Nieman Foundation. The fellows selected for 2021 will work remotely, using resources at Harvard and Nieman to develop projects advancing racial justice or improving public health journalism in the USA.
The proposal Edwards submitted examined how COVID-19 has impacted Indigenous culture, language, and traditional knowledge. His proposal said his project would serve as a memorial to the thousands of Indigenous people who have died from COVID-19 in the USA.
He said he was delighted when he was chosen as a Nieman Fellow.
"It's a huge honour," he said. "I feel very fortunate that they considered my application."
He will be creating a website devoted to sharing oral histories and interviews with families affected by the virus. He has been able to speak to a few Indigenous communities in the southwestern USA that have been working on similar projects.
His project will include a podcast series focused on Indigenous resilience during COVID-19. It will include short stories of Indigenous people who have overcome the pandemic. The podcast series is a long-term project he plans on releasing once the fellowship is over.
He said Indigenous people have been swift when it comes to combatting COVID-19. Many communities implemented lockdown measures, mask mandates, and physical distancing faster than the states they are located in. Edwards feels Indigenous people were fast to respond because they understood what was at stake.
The Centers for Disease Control and Prevention said , external linkCOVID-19 has a disproportionate impact on Indigenous people. Edwards said he is unsurprised by this fact, because Indigenous people are more likely to have underlying health conditions.
He said people need to be made aware of how COVID-19 has impacted Indigenous communities.
"People should care because this is one of the most vulnerable groups in the country right now when it comes to dealing with this pandemic," he said. "I think there's a lot at stake as far as Indigenous culture, language, and traditional knowledge. And I think hopefully this project will show that."