You are now in the main content area
Getting Started
The MyServiceHub Student Center is an online system that lets you manage all aspects of your academic, personal and financial information at Toronto Metropolitan University (TMU). Some of the key services available include:
Viewing your academic status
Enrolling in classes
Applying to graduate
Viewing your account status
Adding or updating your personal information
Accepting or declining an offer of admission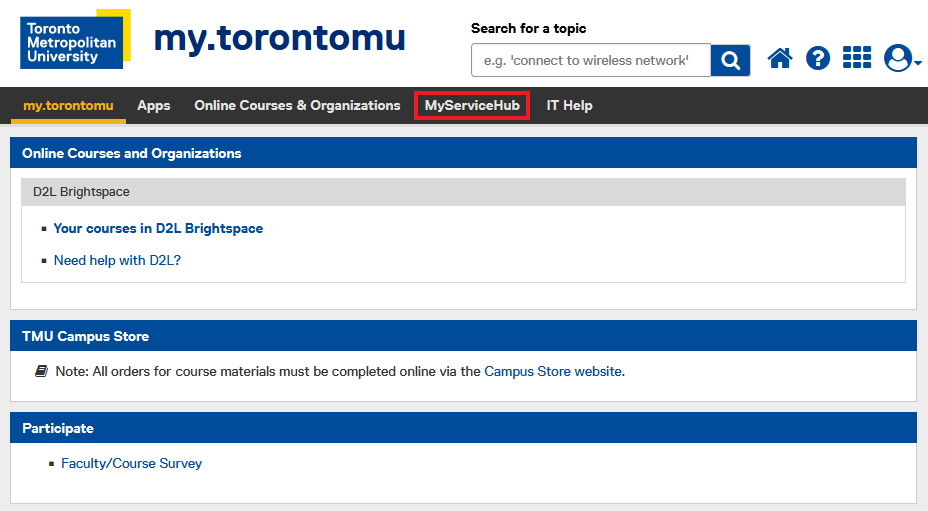 Once you have logged in to my.torontomu.ca, you can access the Student Center from the MyServiceHub tab.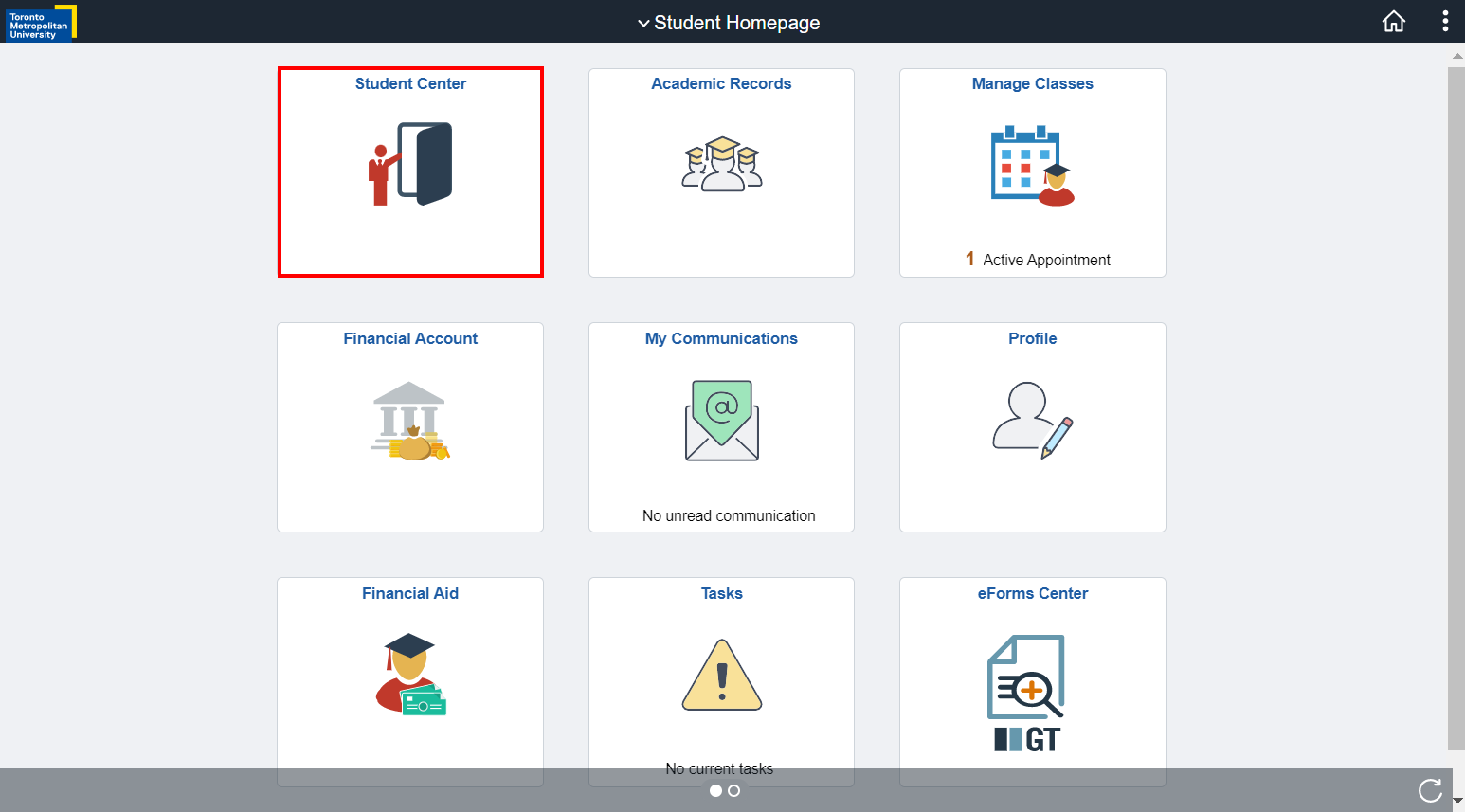 Student Center in MyServiceHub
Click the MyServiceHub tab. MyServiceHub will open in a new window.

If it does not open, your web browser's pop-up blocker or the security settings may be preventing new windows. You will need to enable pop-ups for https://my.torontomu.ca.

Please refer to the Allowing Pop-ups tutorial on the Digital Media Projects site for instructions.
This is the Student Center home page. It's your gateway to all of your school-related information, from academics and finances to personal information and admissions.
It is your starting point and contains a summary of your key information, like your current class schedule, your account balance and more. This easy-to-use center has all the information you need in one place without having to go to three or four different places to get it.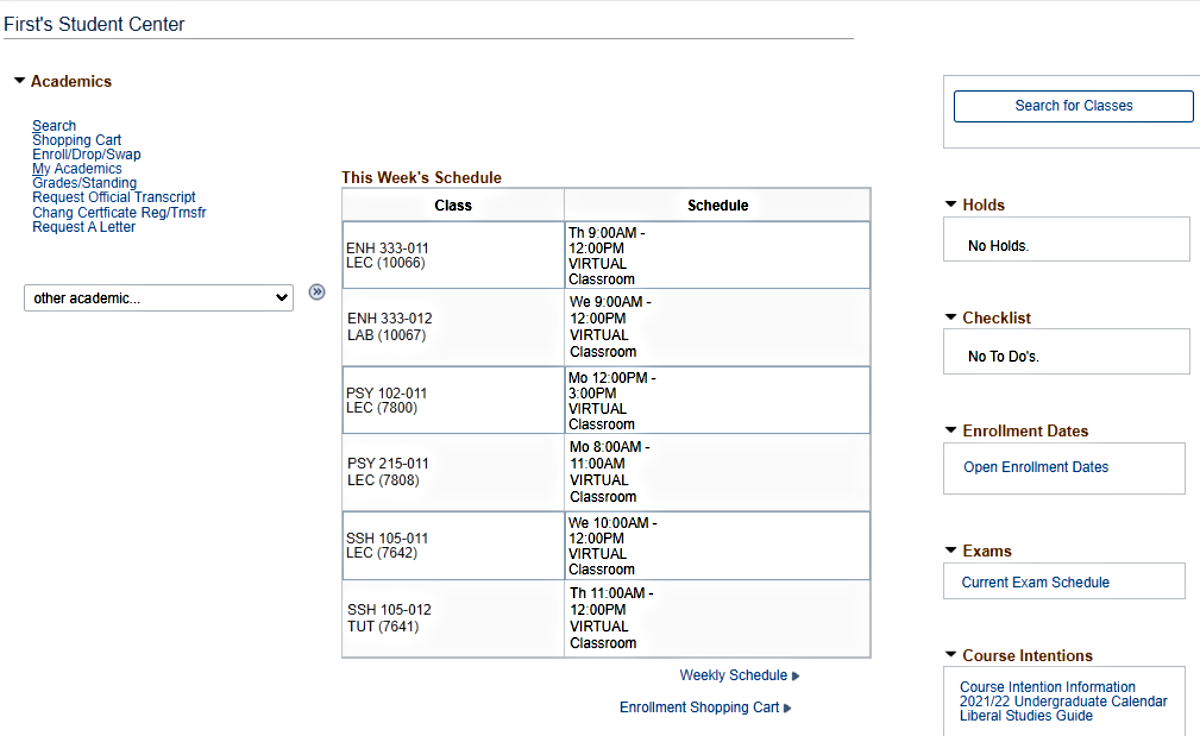 There are five sections to your Student Center:
You can move around the Student Center in many ways. There are often several different ways to access a screen or complete a task. These job aids provide you with a recommended method of performing a task. Once you get familiar with the Student Center, you will find the way that best suits you.
Please note: the following instructions assume that you are starting at the Student Center.
When you are finished using the Student Center, you need to exit from MyServiceHub. To do this you click the three dots at the top right of the page and click Sign Out.