You are now in the main content area
Getting Started
The following content is for administrative staff using MyServiceHub.
If you are a student seeking help with your MyServiceHub account, please visit the Student Tutorials section.
The Admin Center groups the common information you use to answer questions in one place. It covers a student's academic, personal and financial information at Toronto Metropolitan University (TMU). For any student, based on your 'role,' you can:
View the student's academic record
Enrol the student in classes
View the student's account status
View, add or update the student's personal information
View a student's full academic history
Once you have logged in to my.torontomu.ca, you access the Admin Center from the MyServiceHub support tab.
Admin Center in MyServiceHub
Click the MyServiceHub tab.

Click the Admin Center tile.

Enter the search criteria for the student. Here you identify the student whose records you want to view. You can search by Student ID, first or last name.

Click .
This is the Admin Center, your gateway to all of your school-related information, from academics and finances to personal information and admissions for the selected student.
The nature of your job will determine which of the Admin Center activities are available for you to use.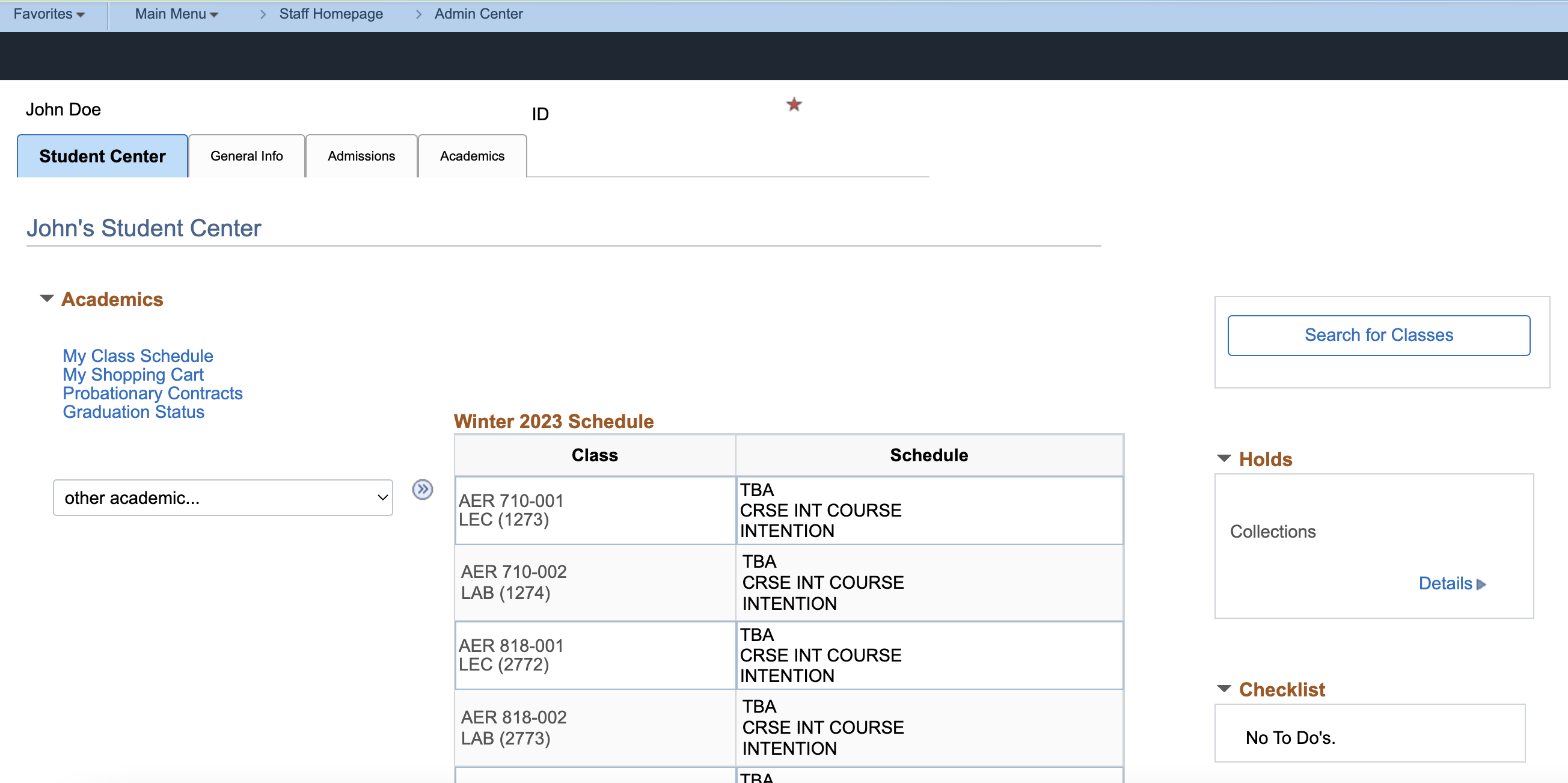 There are five tabs on the Admin Center:
Navigating the Admin Center
You can move around the Admin Center in many ways. There are often several different ways to access a screen or complete a task. These job aids provide you with a recommended method of performing a task. Once you get familiar with the Admin Center, you will find the way that best suits you.
Please note: the following instructions assume that you are starting at the Student Center tab.