You are now in the main content area
Academics for Admins
The Academics tab shows the program history, enrolment history, statistics and schedules for the student.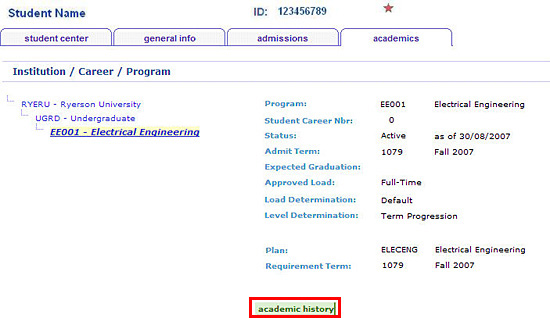 Institution/Career/Program
The Institution/Career/Program section of the Admissions tab shows a summary of the student's academics.
The Academic History button lets you view and print a transcript of the student's academic history.
Term Summary
The Term Summary section shows the level or load, classes the student is enrolled in and Statistics for the selected term. You can use this to see if the student is eligible to enrol.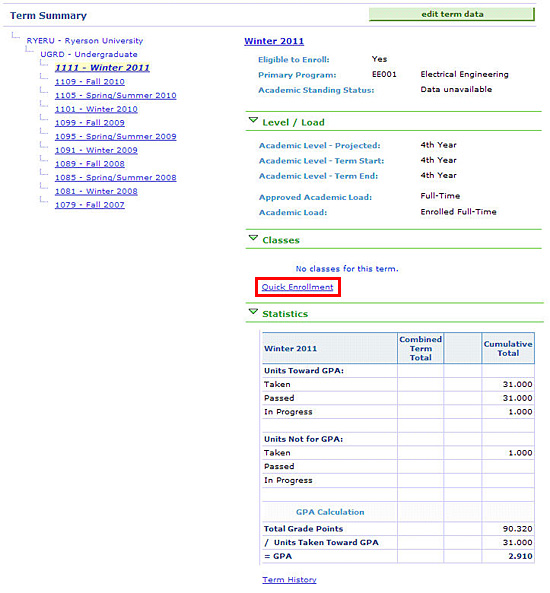 The Quick Enrolment link is used to:
Enrol students in classes
Override the requirements that are preventing the student from enrolling
Drop classes that the student is enrolled in
Swap a class that the student is enrolled in for another class
Your job description will determine if you have access to Quick Enrolment.