You are now in the main content area
Student Center
The following content is for administrative staff using MyServiceHub.
If you are a student seeking help with your MyServiceHub account, please visit the Student Tutorials section.
The Student Center tab of the Admin Center shows a summary for the student that you have selected. It has the same look and feel as the student's home page in Student Center.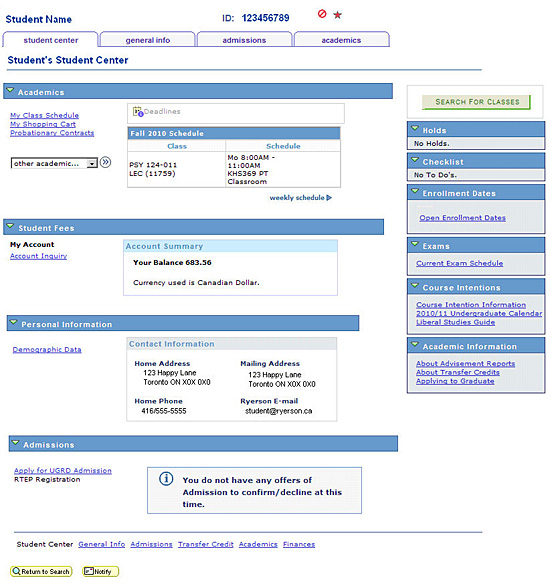 There are four sections to the Student Center tab.