You are now in the main content area
Crowdmark collaborative grading (integration with Brightspace)
What is Crowdmark?
Crowdmark is an online collaborative grading and analytics platform that helps educators, working alone or in teams, to effectively evaluate student work. The platform allows for easy distribution and collection of student work, offers tools for the assembly and management of grading teams, and provides an online workflow that streamlines grading and the delivery of rich feedback to students.
What are the benefits of using Crowdmark in your course?
Integrated with D2L Brightspace
Ease of collaboration; comments and results are visible among graders
Digital implementation of marking reduces the need to carry physical papers
Efficiency gains in exam administration, grading, data recording, and analysis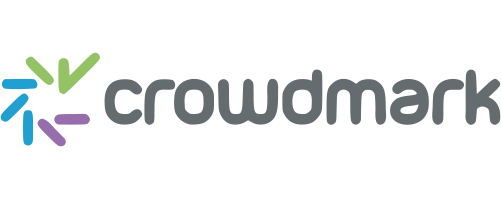 Crowdmark is an online collaborative marking tool for written exams and assignments.
Administered (in-person) assessments allow you to upload existing test booklets to automatically assign them QR codes, allowing for easy printing, scanning, and uploading of assignments to Crowdmark's online collaborative marking system.
Assigned (online) assessments allow you to create new assessments in Crowdmark and email them out to students. Completed assignments are submitted by students directly to the same online collaborative marking system.
Crowdmark's collaborative marking system offers a set of intuitive grading tools for your teaching team to mark students' work simultaneously. The system keeps the student's identity anonymous during the grading process which enables unbiased grading. Crowdmark enables you to directly upload your grades to D2L Brightspace. Academic integrity is improved by archiving a digital copy of student work that cannot be altered.
Assigned assessments are completed and submitted by students independently or in groups, such as assignments, homework, or take-home exams. Assessments are emailed to the students and they must either complete the assignment digitally or print and complete it on paper. Students must scan and upload their completed assignments to submit them as PDFs.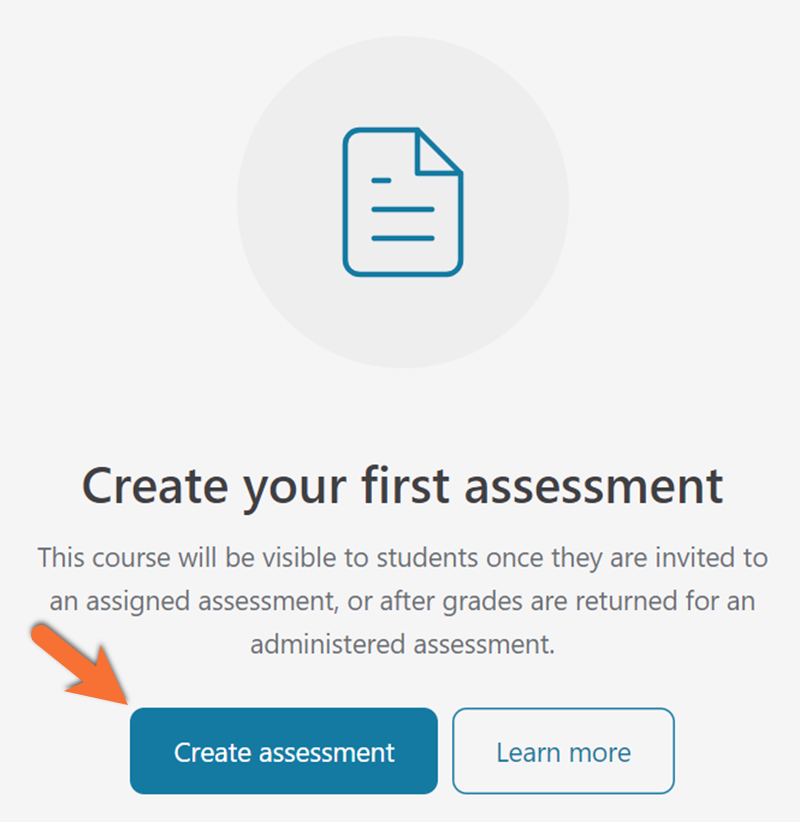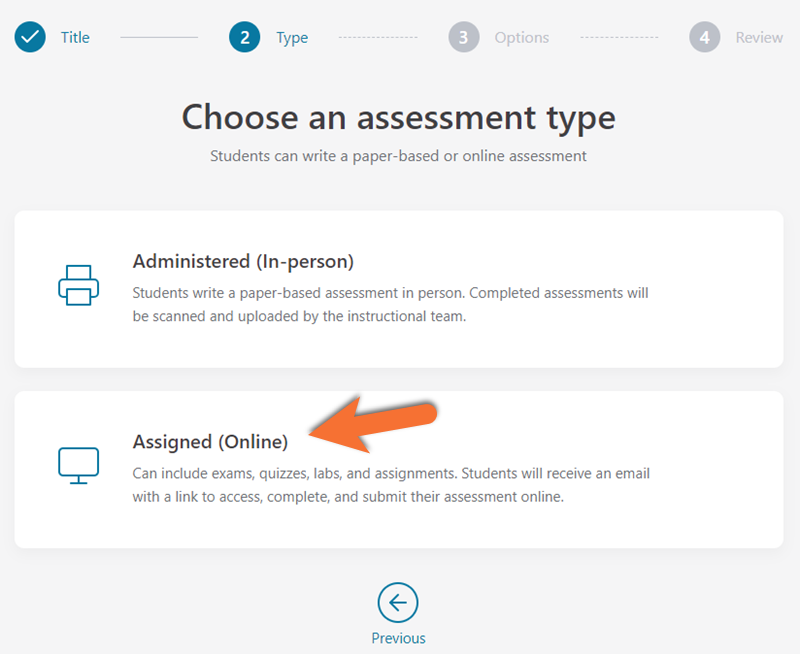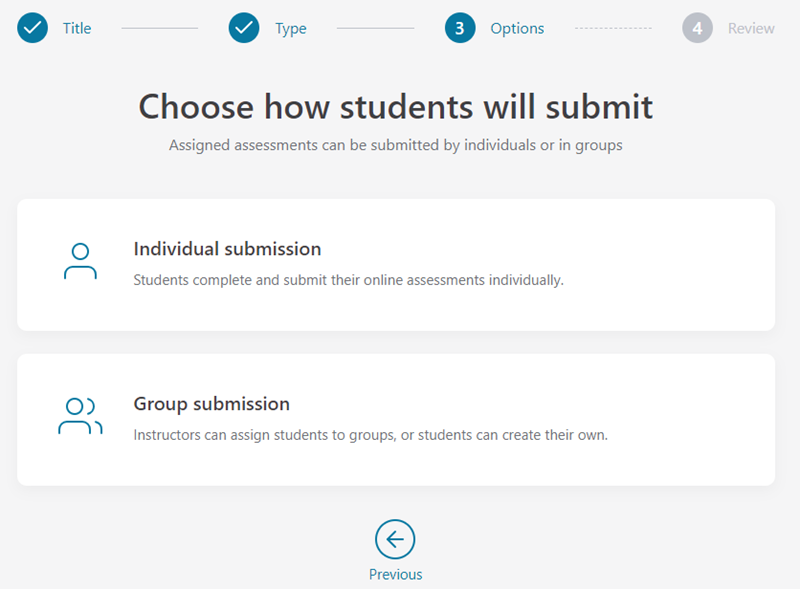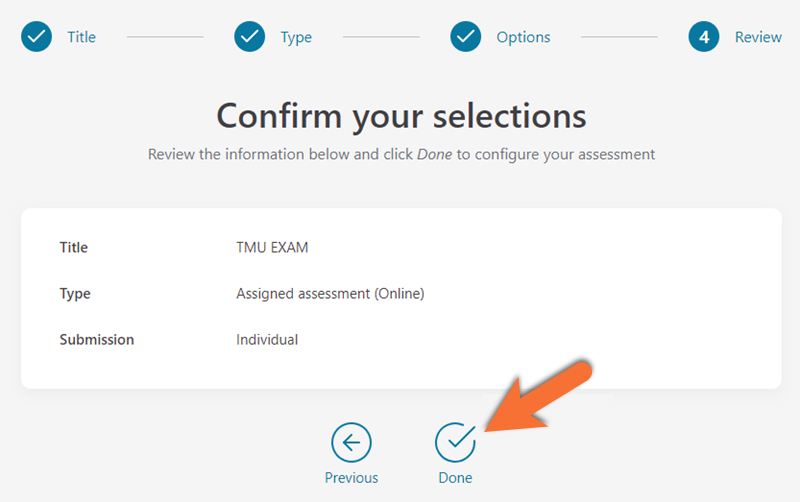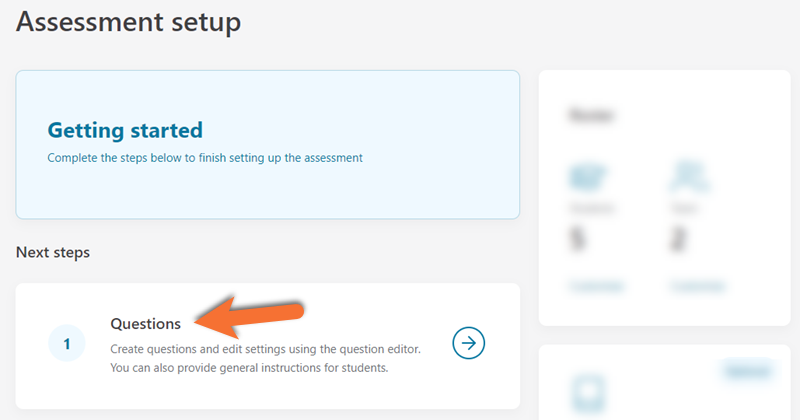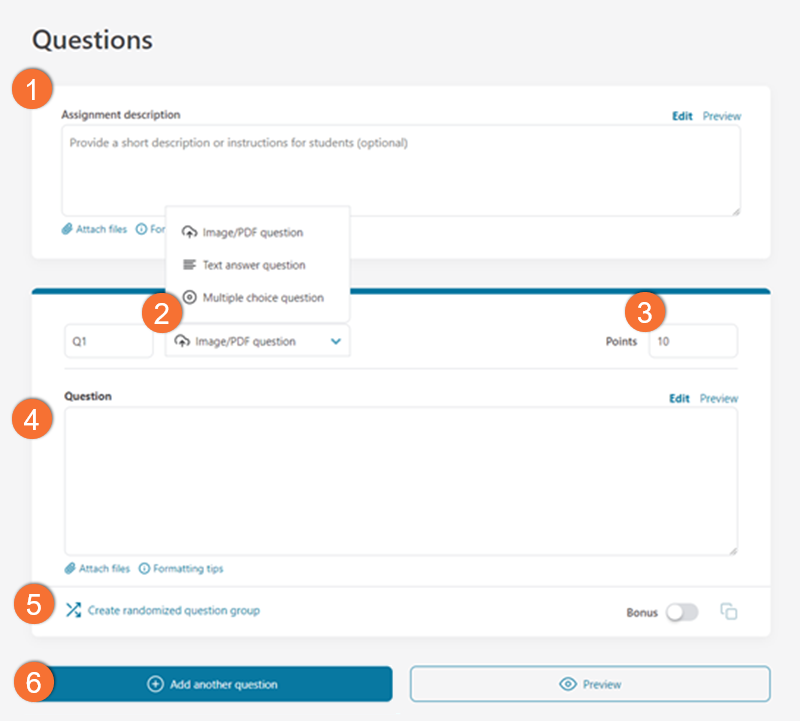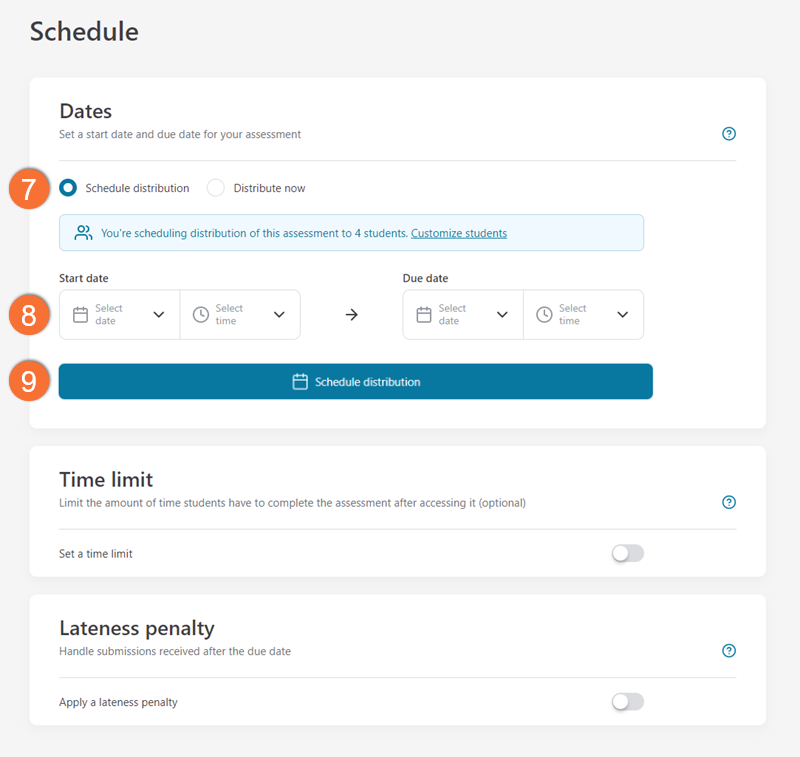 Before you start grading, you will need to import your team from Brightspace.
Note: Only users with roles within your Brightspace course should be added as graders to Crowdmark. To learn more about user roles within TMU's Brightspace, please see the Add users to your D2L shell resource (opens in new window) .

Grading may be conducted by you or by teaching assistants added to your team once all of the student booklets are uploaded to the system.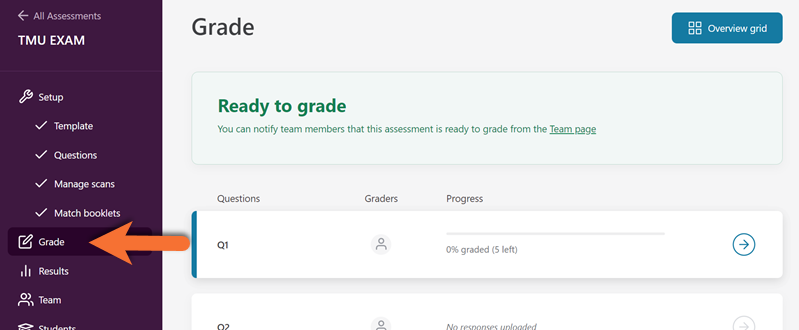 Once all the booklets have been graded, you can export the scores to your Brightspace shell's Grade tool.