You are now in the main content area
My Brightspace essentials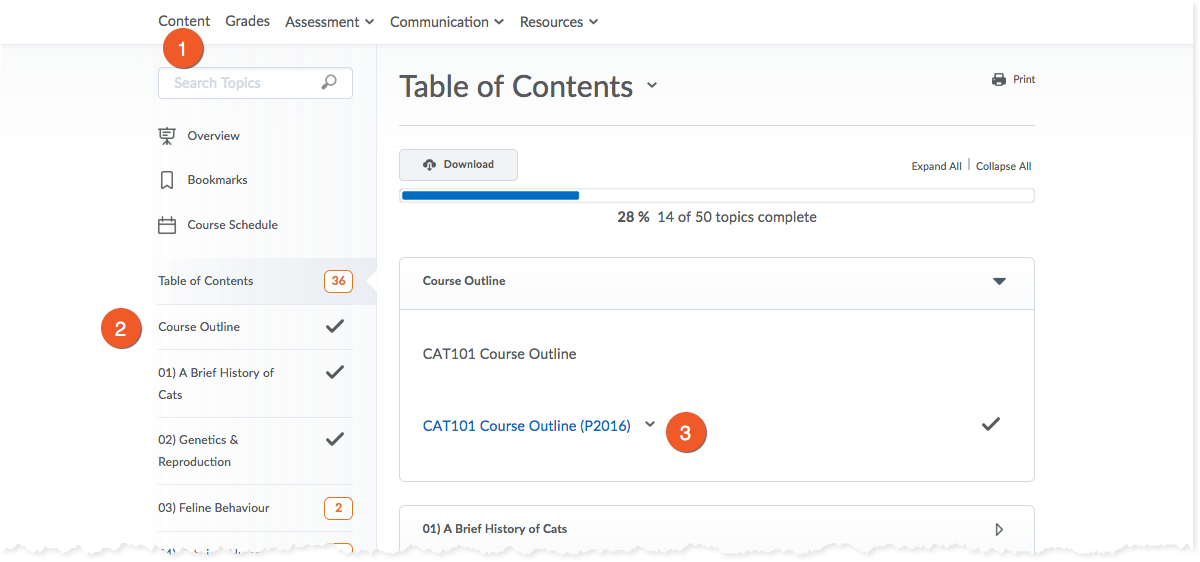 When you log into your course in Brightspace, click Content from the navbar.
On the left, you'll see the course table of contents. The modules for your entire course are listed here. Click on a module to open it up.
The module will display in the center of your interface. There may be files, links and reading materials displayed in each module. Modules may also contain sub-modules, which are an added folder structure to house content.
D2L's "tracking progress" feature allows you to see your progress in completing your coursework. Completing is defined as clicking through an item. As you work through content such as files, videos, etc., progress indicators will show green checks for topics and modules completed, gray circles for topics not yet completed, a progress bar for progress within a module and a progress bar for overall course progress when viewing the table of contents. This will help identify the items you have already clicked through and reviewed.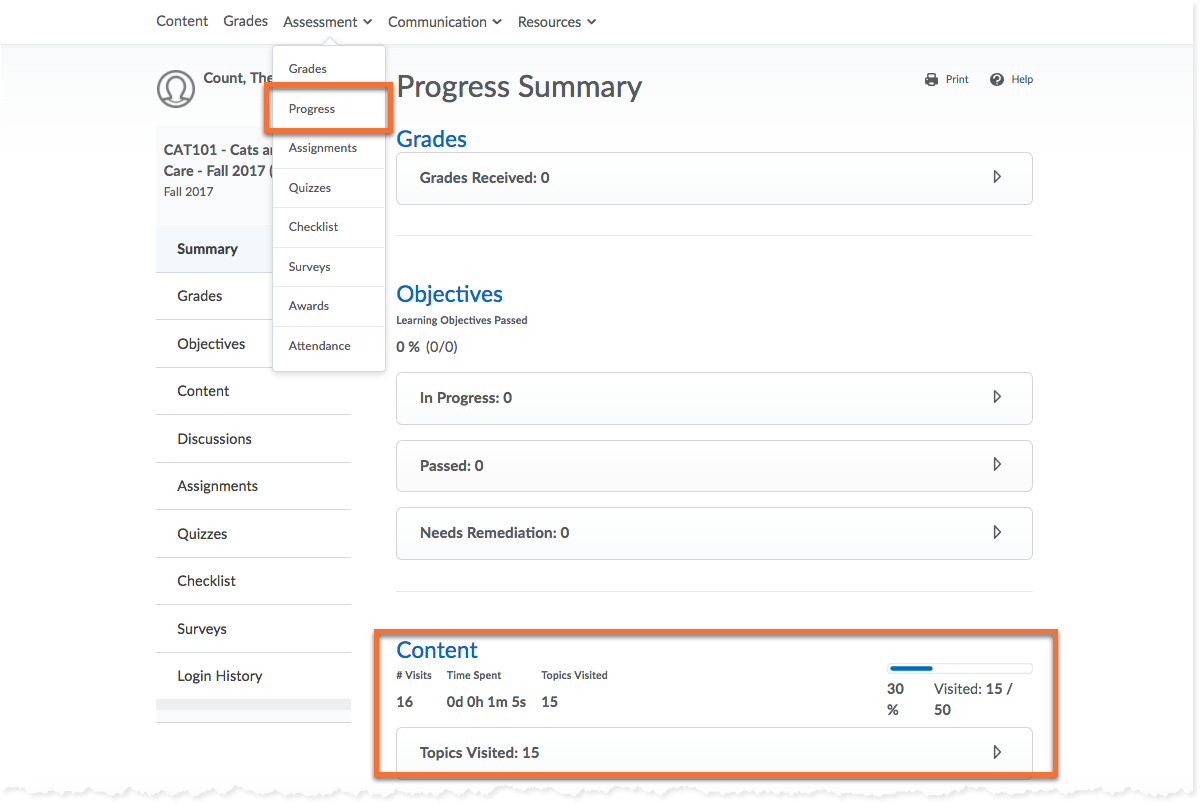 For most of you, progress tracking will occur automatically when you click through a content topic. This is the default setting in D2L.
If you see a blank checkbox underneath the content with the message "Task: View this topic", you have to check the box for your progress to be tracked.
If you don't see a progress bar whatsoever, your instructor may have disabled progress tracking from the course.