You are now in the main content area
Update: Scale-up project helps grow food security in Vietnam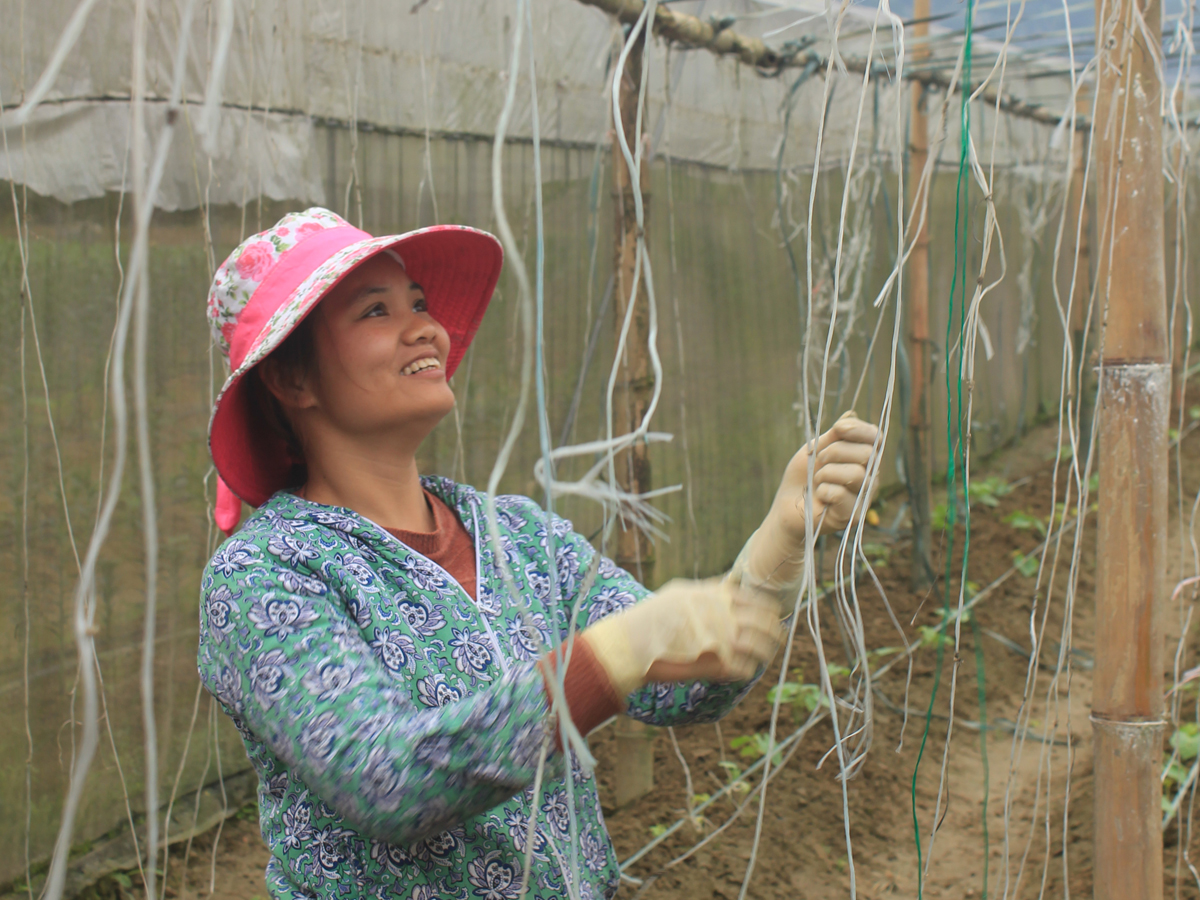 A partnership between the Centre for Studies in Food Security at Ryerson University and Vietnam's National Institute of Nutrition (NIN) produced employment opportunities for women and enriched food for children in northern Vietnam communities. School of Nutrition professor Cecilia Rocha and her team partnered with NIN on a project, Scaling up small-scale food processing for therapeutic and complementary food for children in Vietnam, which started in November 2015 and concluded in June 2018.
The project sought to apply a food systems approach proposed by professor Rocha's team to reduce food insecurity and chronic malnutrition among women and children in some northern Vietnamese communities. Nutritionally fortified foods for children were developed using local crops at a new, small-scale food processing plant. The project was later scaled up to distribute the enriched food products to a larger area. This helped address malnutrition and increased local employment, as well as improving agricultural practices among local women farmers.
"By the end of the project, the plant was installed and we had the women farmers supplying crops to that plant. Enriched weaning products were developed," said professor Rocha. "They had a system of distribution developed through their health centres."
Training for farmers, health centre workers and employees of the small-scale food processing facility was provided as part of the project, and NIN formalized a public-private partnership with a local businesswoman to operate the business.
Professor Rocha's final report on the project says more than 14,000 children under the age of two and their mothers have been reached through infant and young child feeding (IYCF) counselling sessions, which teach mothers about nutrition and how to prepare NIN's ECOSUN product line (instant porridge and vegetable powder). More than 2,500 children in preschools have also received the fortified instant porridge as part of a school meal program.
The Ryerson researcher says her team's forthcoming papers will focus on topics such as the project's impact on malnutrition and on the public-private partnership model that was developed.
Support for this project was provided by Global Affairs Canada, the International Development Research Centre and the National Institute of Nutrition of Vietnam.