You are now in the main content area
Message from the Vice-President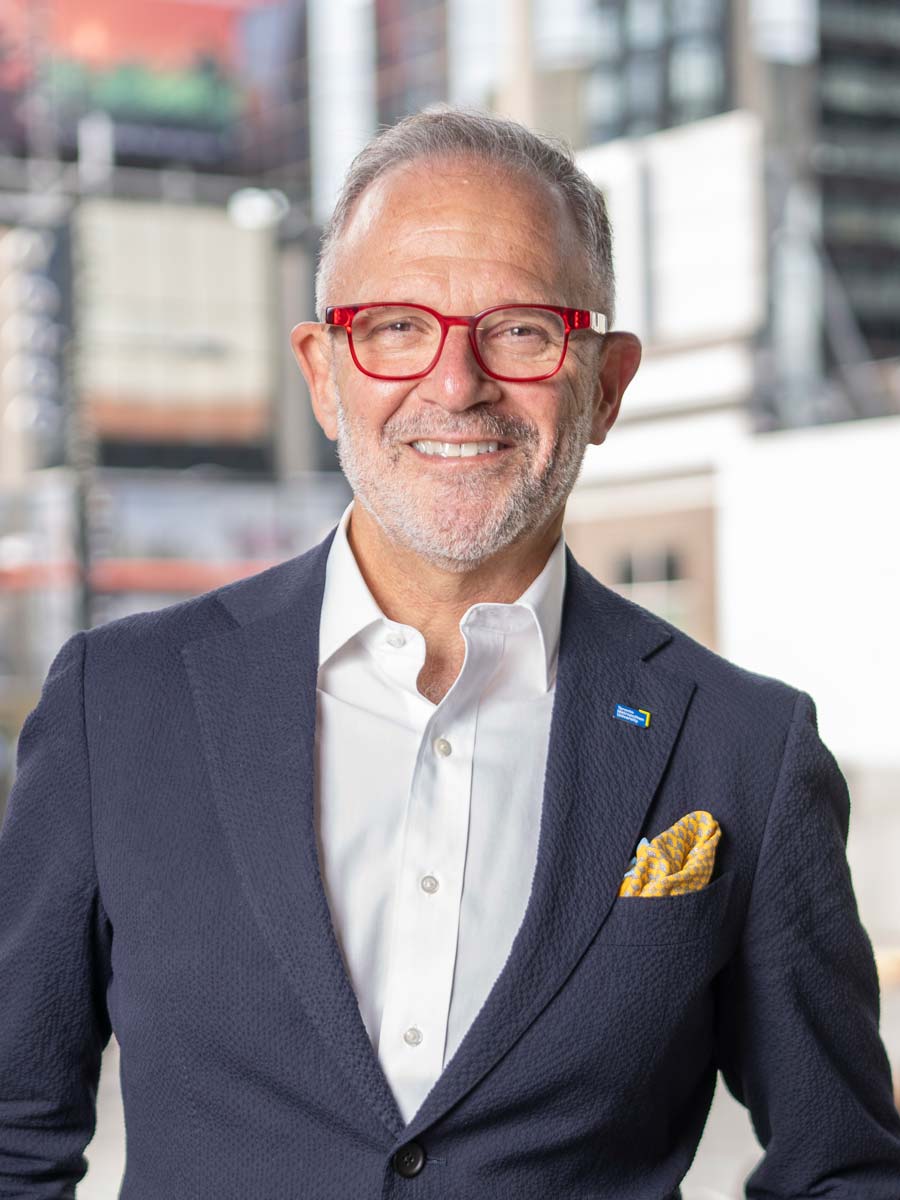 I am delighted to share with you Toronto Metropolitan University's 2020-2025 Strategic Research Plan (SRP).
The SRP articulates the university's strategic strengths and reflects the diverse scholarly, research, and creative activity that is taking place across the institution.
The new SRP sets the stage for the next five years with the identification of research themes, examples of current areas of focus, and strategic objectives. It draws on the plans of our faculties, partners, and stakeholders, and has been developed in alignment with the creation of the university's new Academic Plan. The SRP also supports the recommendations of the (PDF file) Truth and Reconciliation Community Consultation Summary Report.
Toronto Metropolitan University is a globally connected city university, and the SRP expresses our belief that inclusive and collaborative approaches are essential to great research, and our commitment to cooperation and partnerships with diverse communities, industry, stakeholders, and government.
The 2020-2025 SRP was developed through an iterative consultation process that included a series of 15 town halls as well as smaller group meetings and online engagement with the Toronto Metropolitan University community. I would like to express my sincere thanks to everyone who participated in this process and the Steering Committee for their guidance and support.
As we move towards the implementation of the new SRP, the Office of the Vice-President, Research and Innovation looks forward to working collaboratively to scale our scholarly, research, and creative activities in order to continue this institution's trajectory of excellence and to ensure Toronto Metropolitan University's success now and in the future.
Strategic Research Plan Steering Committee
Naomi Adelson, Chair, Associate Vice-President, Research and Innovation
David Cramb, Dean, Faculty of Science
Dagmawi Degefu, Postdoctoral Researcher, Faculty of Science
Sepali Guruge, Faculty of Community Services
Dan Jakubek, Toronto Metropolitan University Library
Fahim Khan, Undergraduate Student, Faculty of Engineering and Architectural Science
Lynn Lavallée, Strategic Lead, Indigenous Resurgence, Faculty of Community Services
Ali Mazalek, The Creative School
Catherine Middleton, Ted Rogers School of Management
Melina Ovanessian, Graduate Student, Faculty of Arts
Ruth Panofsky, Faculty of Arts
Pawel Pralat, Faculty of Science
Peggy Shannon, The Creative School
Sharareh Taghipour, Faculty of Engineering and Architectural Science
Josephine Wong, Faculty of Community Services