You are now in the main content area
Food insecurity migrating across borders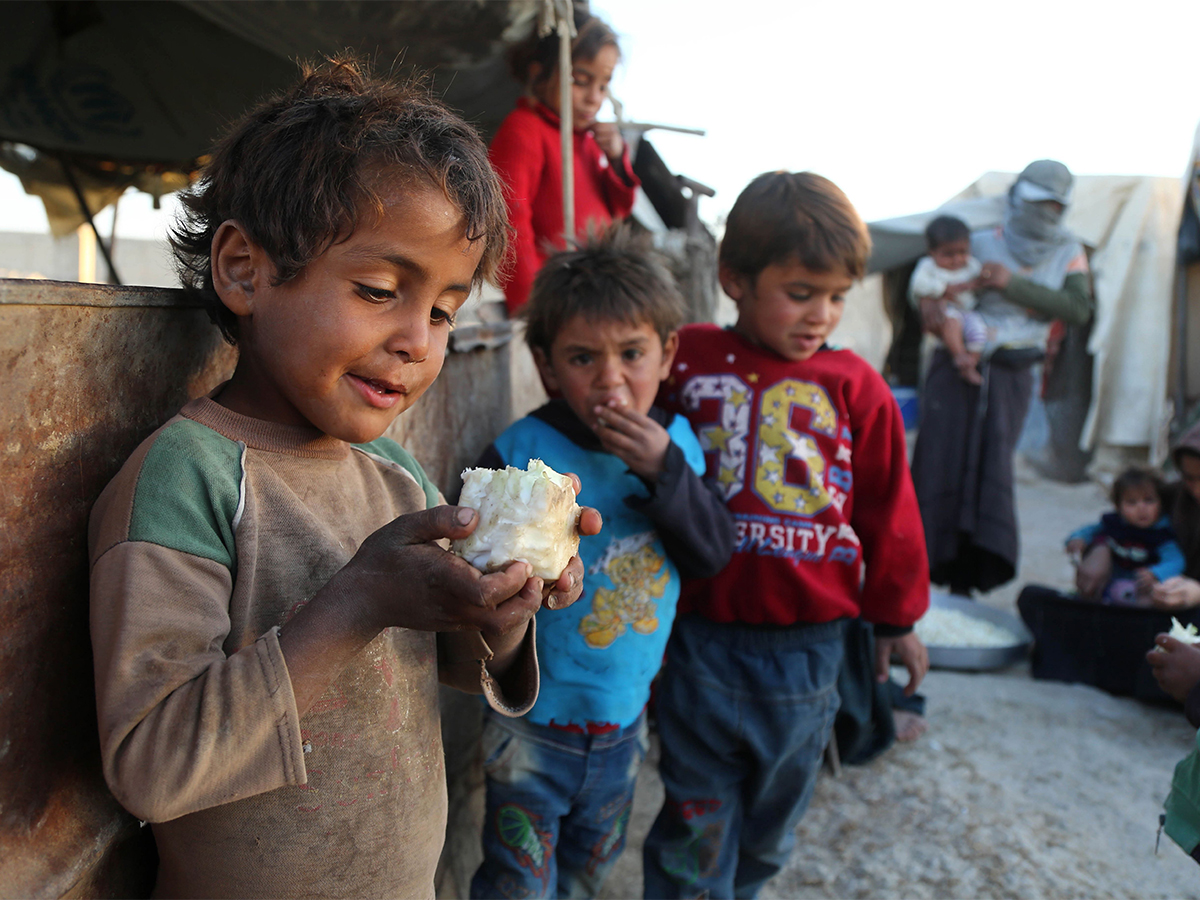 Refugees fleeing their homes are among the most vulnerable groups in terms of food security. However, as refugees move in large numbers, they can also contribute to regional destabilization as they seek safety in other countries. Ryerson University sociology professor Mustafa Koç examines the intersection between armed conflict and food insecurity, and how this contributes to regional instability. He says neighbouring countries aren't necessarily prepared for large influxes of refugee families.
"The war in one country impacts the neighbouring countries as well, because people who are unable to feed themselves in their homeland move to the neighbouring countries and destabilize those countries," he said. "So, in a decade or so you have a regional problem."
Every year, he watches the number of displaced people climb – now 70.8 million, 25.9 million of whom are classified as refugees, according to the United Nations High Commissioner for Refugees (UNHCR). His research seeks to understand how refugees find solutions to their food insecurity issues, as well as how national governments, NGOs and international organizations like the UNHCR or the World Health Organization are cooperating to solve those problems.
Sometimes, the solutions come from surprising sources, he says, noting a small community in Turkey where a local chef decided to teach female Syrian refugees how to cook and help them find employment in that field. This led the refugee women to new livelihoods, though not in the kitchen. Instead, the outreach resulted in recognition of the refugees' skills in dry agriculture and cultivating and preserving heritage seeds, as well as making olive oil soap.
Professor Koç says examples like these can be inspiring to other locations facing food insecurity, and he encourages collective learning between countries trying to grapple with similar challenges. With a group of colleagues in Canada and abroad, he has been researching food insecurity among Syrian and Afghan refugees living in countries such as Switzerland, Canada, Pakistan and Iran. In Canada, though food security among refugees is comparably better than in the refugee camps, research shows that refugees living in this country face "significantly high" rates of food insecurity. Lack of sufficient income, housing costs and other competing expenses such as communication and transportation force many refugees to compromise their food security.
He recently presented the findings of his research to immigrants living in Canada at the annual assembly of the Canadian Association for Food Studies (CAFS) at the University of British Columbia, and the North American Refugee Health Conference in Toronto. Professor Koç now plans to build on these findings to examine the reasons for high food insecurity rates among refugees as well as the consequences of food insecurity on these migrants, such as health impacts and potential solutions.
Professor Koç was part of a team that conducted qualitative in-depth interviews with 25 Afghan and Syrian refugee families. The researchers published their findings in the journal Ecology of Food and Nutrition, in an article titled "Facilitators and Barriers toward Food Security of Afghan Refugees Residing in Karachi, Pakistan." He was among a different group of researchers who published a study in The FASEB Journal, in an article titled "The Impact of Socio-economic and Cultural Factors on Refugee Households' Food Insecurity: A Snapshot of the Food security Status of Afghan Refugees in Switzerland."

Support for professor Mustafa Koç's research has been provided by the Social Sciences and Humanities Research Council of Canada.