LEGO® blocks inspire iBEST trainee's microbubble drug delivery platform
December 20, 2022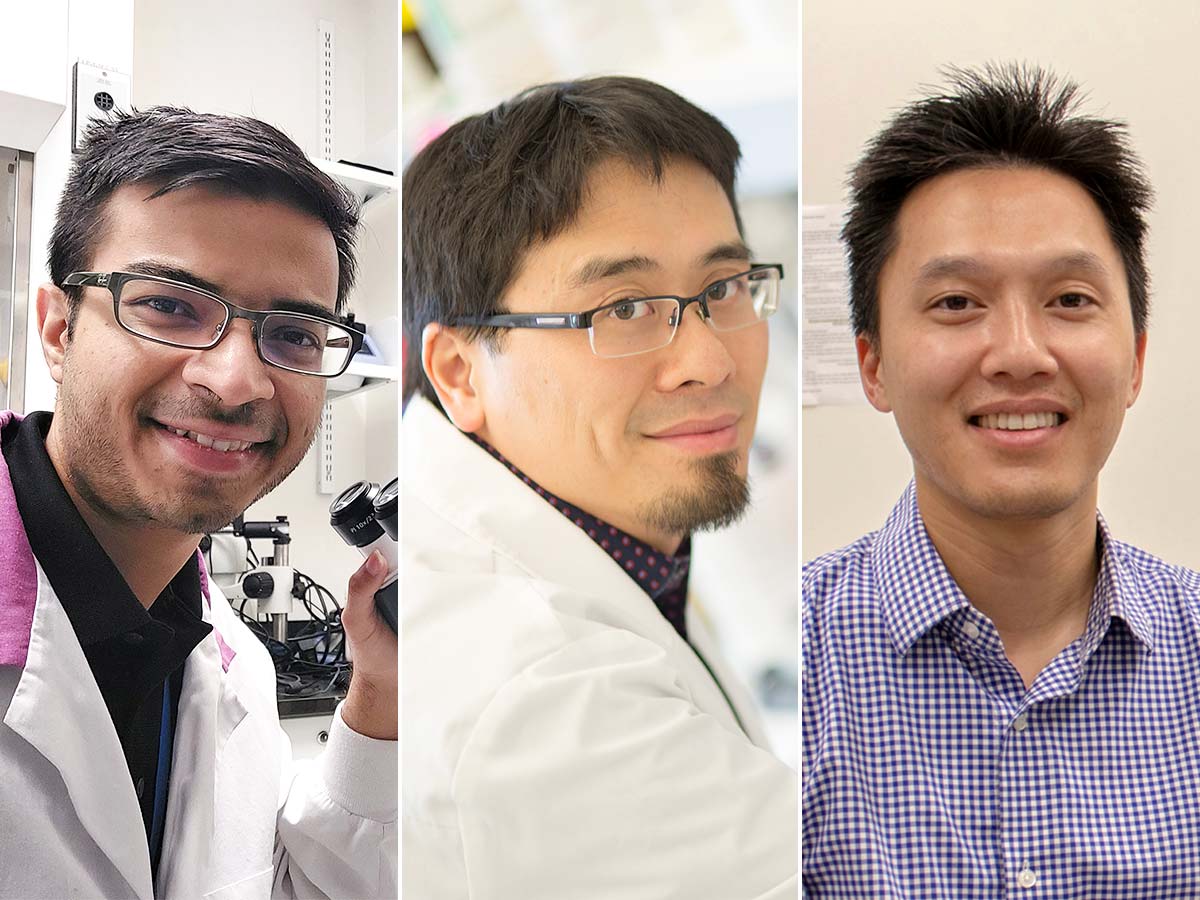 In recent years, targeted drug and gene delivery using ultrasound and microbubbles (USMB) has emerged as a powerful technique for treating various diseases. Microbubbles, tiny at three to five micrometres in diameter, burst apart and release their contents in response to ultrasound waves. This response is beneficial for delivering various therapeutics accurately and in hard-to-reach places deep inside the body.
According to researchers from the Institute for Biomedical Engineering, Science and Technology (iBEST), lab-based research in this area is limited by a lack of accessible and standardized experimental platforms that specialists can use with clinical ultrasound systems. This limitation makes it challenging to translate the optimized USMB drug delivery criterion to clinical settings.
To address these shortcomings, a team of iBEST researchers led by Toronto Metropolitan University (TMU) mechanical and industrial engineering PhD candidate Kushal Joshi created a novel 3D-printed platform compatible with clinical ultrasound systems.
The portable, stand-alone and cost-efficient platform requires a simple assembly of pre-designed pieces inspired by popular interlocking blocks. "We chose to make our platform LEGO®-like to provide flexibility to the end user," said Joshi. Due to its modular design, users can quickly adjust the platform to accommodate variously sized ultrasound equipment. They can also reposition the platform pieces to study various parameters that influence the efficacy of the drug delivery.
"This platform will optimize the use of USMB as a gene and drug delivery tool, standardize the administration of ultrasound and decrease variability from experiment to experiment," said Dr. Warren Lee, a critical care physician and scientist at St. Michael's Hospital, a site of Unity Health Toronto, who worked on this project. "This is a critical next step in bringing this technology back to patients." For example, the research group notes that this platform could deliver antibiotics and chemotherapeutic agents to specific cells to treat diseases such as cancer and acute lung injury.
"Kushal's work is an excellent example of an engineering solution to a biological problem," said Dr. Lee. According to Scott Tsai, an iBEST researcher and mechanical and industrial engineering professor at TMU, "When you house clinicians, biological scientists and biomedical engineers under one roof, such as at iBEST, collaborations emerge organically and lead to elegant technical solutions to very practical problems."
"The iBEST Trainee Collaborative Research Fund (iBEST-TCRF) program has been an excellent opportunity to work in a cross-disciplinary team," said Joshi, who received $5,500 from the program in May 2021. Joshi used the funds to continue working on this project he had begun earlier in the year. "From these funds, we purchased essential but expensive items for our project, including DEFINITY® microbubbles and dextran," he said.
As an iBEST-TCRF award winner, Joshi also gained skills in writing grant applications and project and financial management.
The Natural Sciences and Engineering Research Council (NSERC) of Canada (external link, opens in new window) provided partial funding for this project.
Learn more about this project in the study's published paper, "Plug and pop: A 3D-printed, modular platform for drug delivery using clinical ultrasound and microbubbles (external link, opens in new window) ".
Learn more about the Institute for Biomedical Engineering, Science and Technology (iBEST) (external link, opens in new window) and its Trainee Collaborative Research Fund (TCRF) program.