Innovating for the post-pandemic future
By Steven N. Liss, Vice-President, Research and Innovation at Ryerson
March 03, 2022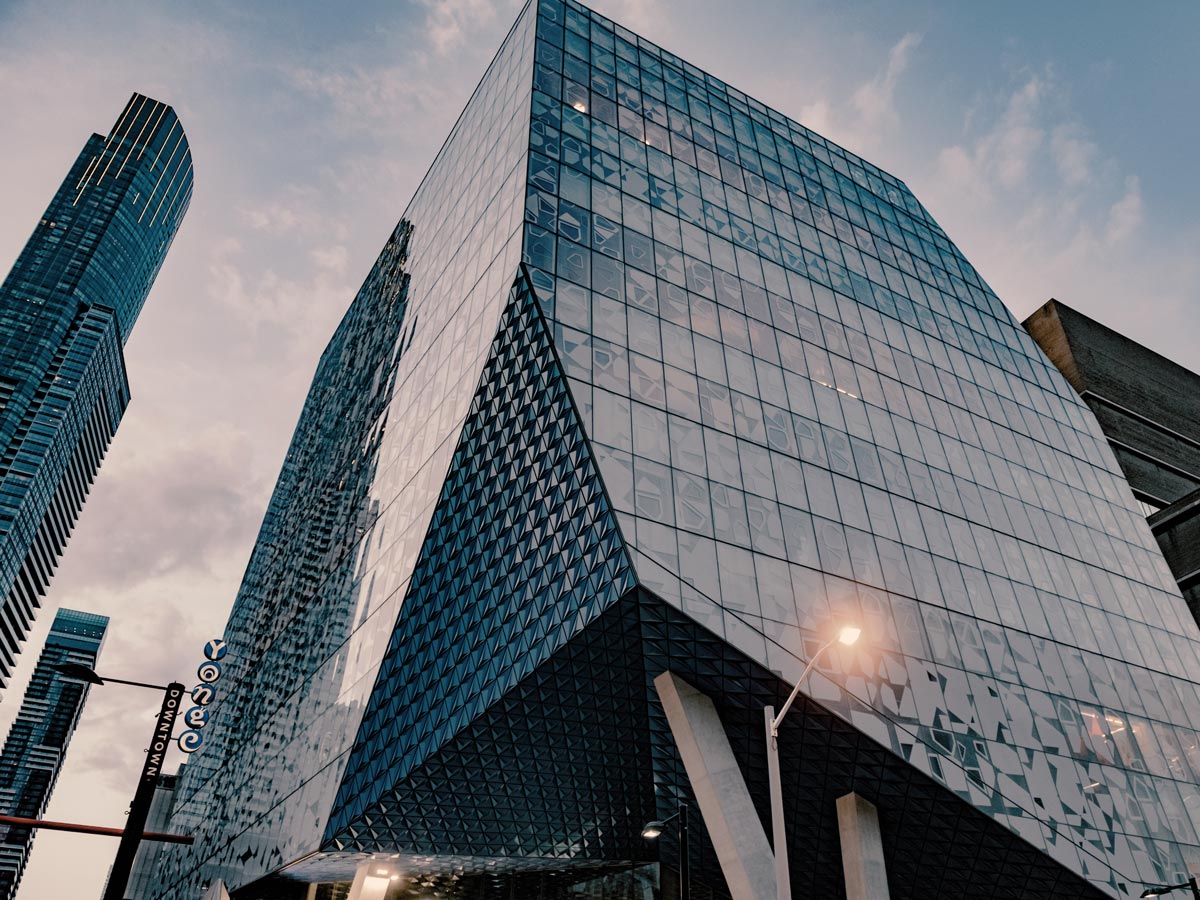 This article was originally published in Canada's Innovation Leaders 2021. Read the original version of the article, external link, opens in new window.
The global COVID-19 pandemic has highlighted the numerous challenges faced by our society, from health-care inequities to skilled staffing shortages. As we move towards post-pandemic recovery, researchers are poised to address these issues and provide solutions, ensuring that we can build a beneficial future for everyone.
Throughout the COVID-19 pandemic, universities have demonstrated that they are agile and can adapt to changing conditions and situations. Building on our research expertise and strategic priorities, including community health and well-being as well as the future of work, Ryerson researchers were able to quickly respond to emergent challenges by pivoting projects and accelerating research to meet societal needs. That strong foundation and ability to be nimble is why Ryerson is well positioned to be at the forefront of recovery.
Excellence in research and innovation across many areas of health and wellness has established Ryerson faculty members as experts in fields ranging from community health, to biomedical devices, to health services policy. As we move beyond the pandemic, this work is making a difference in the lives of Canadians.
The pandemic has highlighted the vulnerabilities of Canada's seniors and Canada's health-care workers. The important policy work being done by our National Institute on Ageing (NIA) is having a positive impact in this space. Their work on the evolution and sustainability of systems such as long-term care is critical for the health and safety of our most senior citizens. And programs like the new Urban Health and Well-being Nexus are bringing together top talent from across disciplines to tackle challenges in nursing and patient experience in our communities.
As we move forward, our researchers' pandemic-driven health innovations span from technology development to community initiatives. Professor Mohammad Abdoli-Eramaki's team is designing wearable technology that monitors COVID-19 symptoms using embedded sensors and artificial intelligence. Professor Josephine Wong is leading Project PROTECH, an initiative that aims to reduce the negative psychosocial impacts of the pandemic on communities while also promoting resilience.
We've seen our engineering and science researchers at the Institute of Biomedical Engineering, Science and Technology (iBEST) swiftly adapt existing technology to respond to the diagnosis of SARS-CoV-2. Professors Bo Tan and Krishnan Venkatakrishnan adapted their nanosensors for molecule detection to rapidly test for COVID-19 in congregate settings such as schools, construction sites and airports.
Advancing and securing our digital future is critical as we look beyond this decade at our economy and at work, skills and industry. Since the emergence of COVID-19, organizations have moved their services online at an unprecedented pace. The demand for cybersecurity-skilled workers has grown exponentially, resulting in an undersupply of trained professionals. Institutions like the Future Skills Centre and the Rogers Cybersecure Catalyst were prepared to identify what skills are in demand now and what will be needed in the years ahead. This support extends beyond training to include small and medium-sized businesses, to provide the cybersecurity tools they need to protect their enterprises. Research into a range of issues is being done by the Canada Excellence Research Chair (CERC) in Migration and Integration, such as workforce shortages and the decision-making of skilled migrant workers. Our organizations and partners are looking to lead the future of work and to shape inclusive workplaces.
Looking beyond the horizon is an integral part of undertaking research. It is this feature that has allowed universities to demonstrate that they have the knowledge and expertise to benefit Canada and facilitate post-pandemic recovery. At Ryerson, with our culture of innovation and our long history of collaboration, we are well prepared to respond to the challenges of today and tomorrow.
Related links:
Ryerson growth tops Research Infosource rankings for second straight year
PDF fileRead the Research Infosource publication Canada's Innovation Leaders 2021, external link, opens in new window
Learn about Ryerson research in the digital edition of Canada's Innovation Leaders 2021, external link, opens in new window