Ryerson researchers recognized for their vital work in recent round of SSHRC funding
October 01, 2021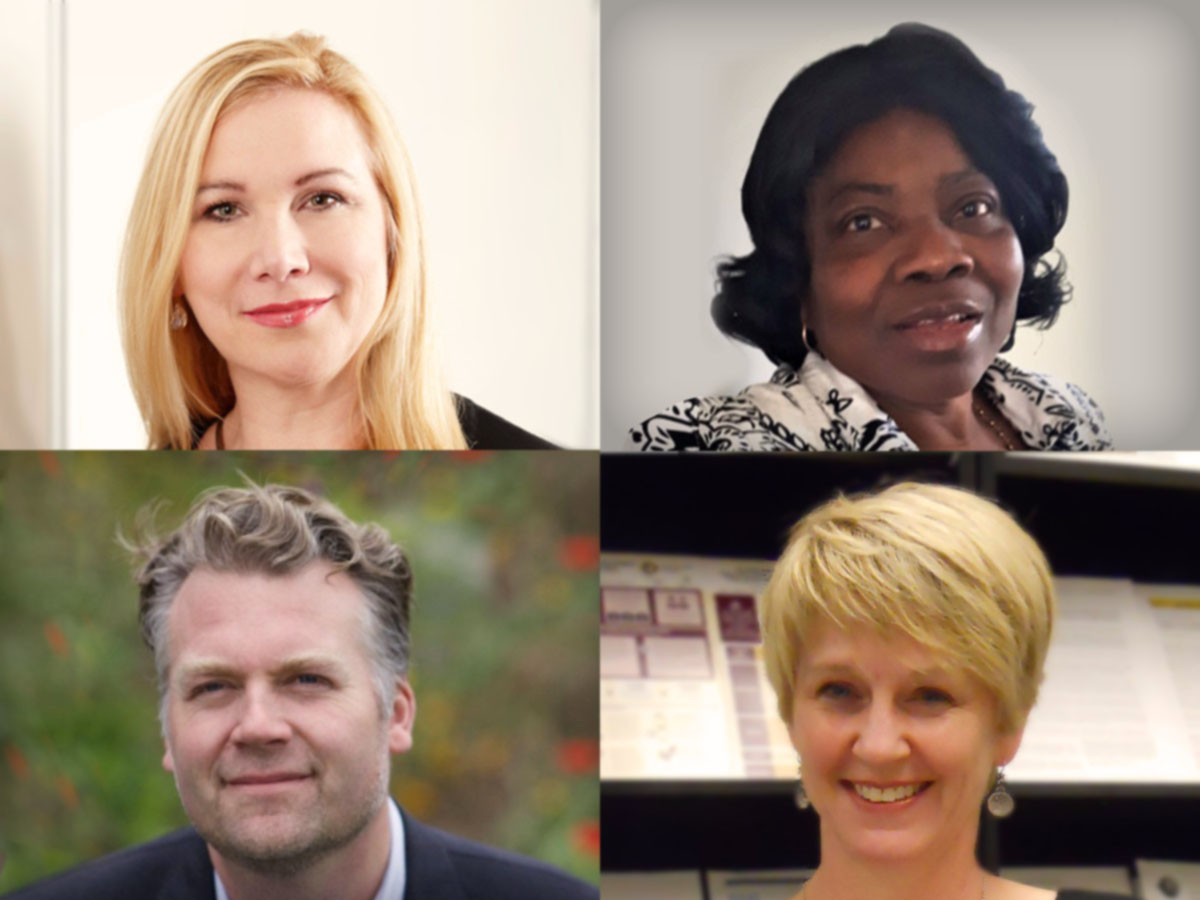 Four Ryerson-led projects tackling timely topics critical to the lives of Canadians have received a boost from the Social Sciences and Humanities Research Council of Canada (SSHRC) in its latest round of research grants, announced recently.
SSHRC's Partnership Engage Program, which supports collaborations between post-secondary institutions and external organizations within the social sciences and humanities, has provided funding to three projects focused on some of the challenges that have arisen as a consequence of the coronavirus pandemic: resident safety in long-term care homes; food insecurity in African, Caribbean and Black households; and disruption to traditional in-person teaching and learning methods.
A fourth project was funded through the Initiative for Digital Citizen Research, a partnership between SSHRC's Connection Program and Canadian Heritage that aims to promote digital citizenship and counter some of the problems currently afflicting digital spaces, including online hate and the spread of misinformation and disinformation.
"Congratulations to all of the recipients," said Steven N. Liss, vice-president, research and innovation at Ryerson. "The funding secured through these SSHRC programs will enable our researchers to continue to strive for solutions to some of the most pressing challenges being faced by our society today."
SSHRC Partnership Engage grant recipients
Faculty of Arts

Andrew Millward (Department of Geography and Environmental Studies)
Project title: Teaching and learning during a pandemic and beyond: leveraging outdoor and remote classrooms to enhance environmental, place-based education
Faculty of Community Services
Susan Bookey-Bassett (Daphne Cockwell School of Nursing)
Co-investigators: Sherry Espin, Sepali Guruge
Project title: Partnering to explore resident safety in long-term care: equity and relational care perspectives
Olufunke Oba (School of Social Work)
Co-investigators: Elizabeth Opiyo Onyango (Ryerson) and Jonathan Crush (Balsillie School of International Affairs)
Project title:

The COVID-19 crisis and its implications on food security status of African, Caribbean and Black-identified Canadian households
Canadian Heritage/SSHRC Connection Initiative for Digital Citizen Research grant recipients
Ted Rogers School of Management
Wendy Cukier (School of Business Management)
Co-investigators: Jaigris N. Hodson (Royal Roads University), Mohamed A. Elmi (Ryerson University), Pamela D. Palmater (Ryerson University), Richard Lachman (Ryerson University), Susan Swayze (George Washington University) and Suzanne M. Gagnon (University of Manitoba)
Project title: Online Hate, Media (Mis)representation and Systemic Racism Conference
Related links:
Special COVID-19 initiative Partnership Engage grants awarded to Ryerson researchers January, 2021
Grants support Ryerson research projects across the social sciences and humanities June, 2021