Advancing academic publishing with artificial intelligence
August 26, 2021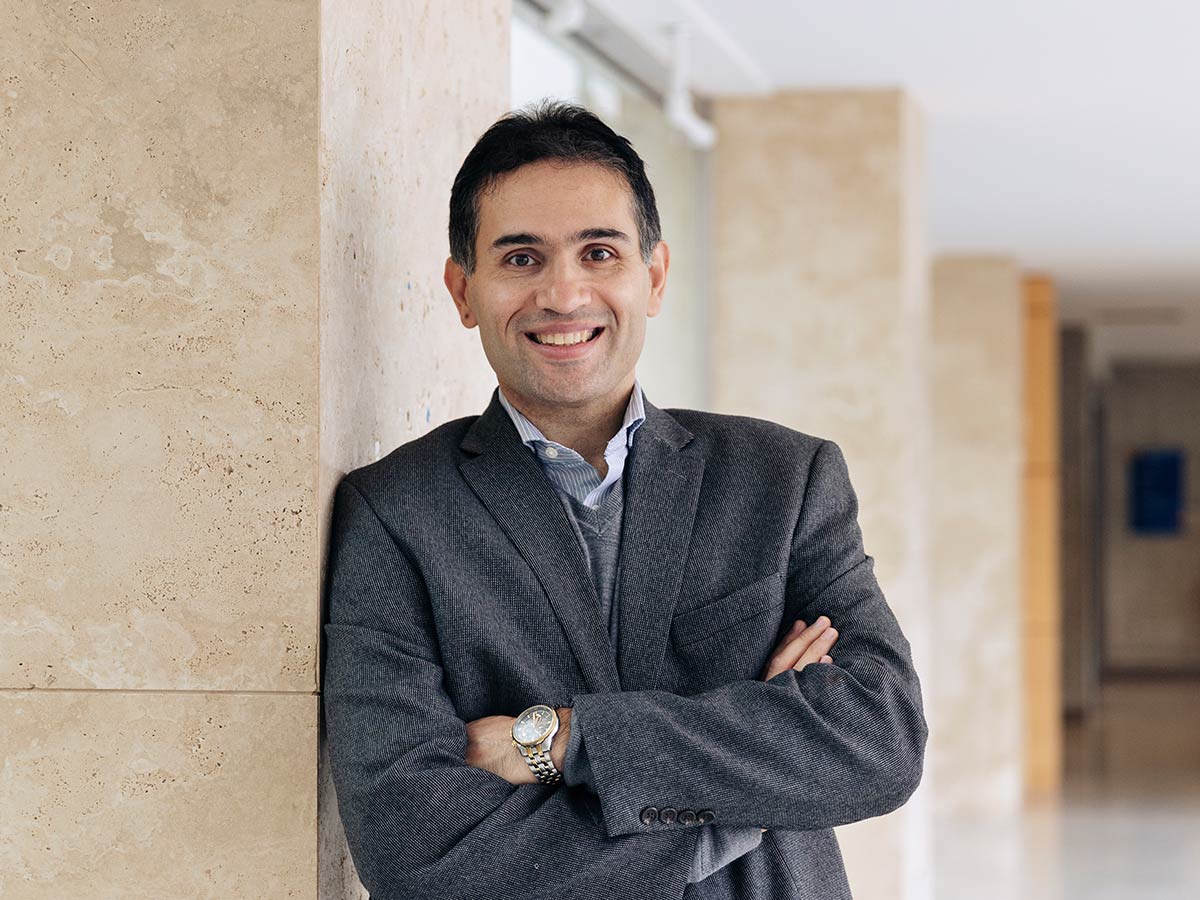 Ryerson University researchers and a leading Canadian open access publisher, JMIR Publications, will pilot an artificial intelligence (AI)-based peer review system which will advance academic publishing, streamlining article reviews by matching experts to articles.
Faculty of Engineering and Architectural Sciences professor Ebrahim Bagheri is leading the Ryerson team and collaborating with JMIR Publications on a project exploring ways to leverage JMIR's significant experience in the peer review of leading digital health-based publications. This project will employ data insights and AI to help identify, invite and match peer reviewers to papers. The goals of the project are to ensure rigorous peer review in a timelier manner, enhance matching of articles to reviewers' expertise and automate reviewer assignments.
To meet these goals, JMIR Publications will test and expand professor Bagheri's Reviewer.ly AI technology, which pairs experts to papers based on subject matter and the expert's willingness to review the work of peers. "The collaboration with JMIR Publications will allow us to practically evaluate how the patterns learnt by our Deep Learning technology from millions of past scientific publications are appropriate for enhancing the quality and speed of the academic peer review process," said professor Bagheri. "Having been involved with the peer review process as an author, reviewer and editor, I have always looked for ways to improve this process and I believe AI can and will play a major role in enhancing peer review."
Professor Bagheri's team has been working on Reviewer.ly for close to 18 months prior to the collaboration. However, many of the components were developed at his Laboratory for Systems, Software and Semantics during the past several years. They used deep learning models to train the AI on years of data from academic publications.
Gunther Eysenbach, JMIR Publications' chief executive officer and executive editor, says his organization is excited about the collaboration with professor Bagheri and his team. "The reviewer selection process can significantly impact the time and quality of the scholarly publication process, and we are continuously supporting and experimenting with innovative methods to identify and reward reviewers, further reduce turnaround times and improve the quality of reviews," he said.
Learn more about the collaboration and JMIR Publications. (external link, opens in new window)
Learn more about professor Bagheri's Reviewer.ly initiative. (external link, opens in new window)
About JMIR Publications
JMIR Publications is a leading, born-digital, open-access publisher of 30+ academic journals and other innovative scientific communication products that focus on medicine, health, and technology. Its flagship journal, the Journal of Medical Internet Research, is the leading digital health journal globally in terms of quality/visibility in the medical informatics category and is the largest journal in the field.