Special COVID-19 initiative Partnership Engage grants awarded to Ryerson researchers
January 28, 2021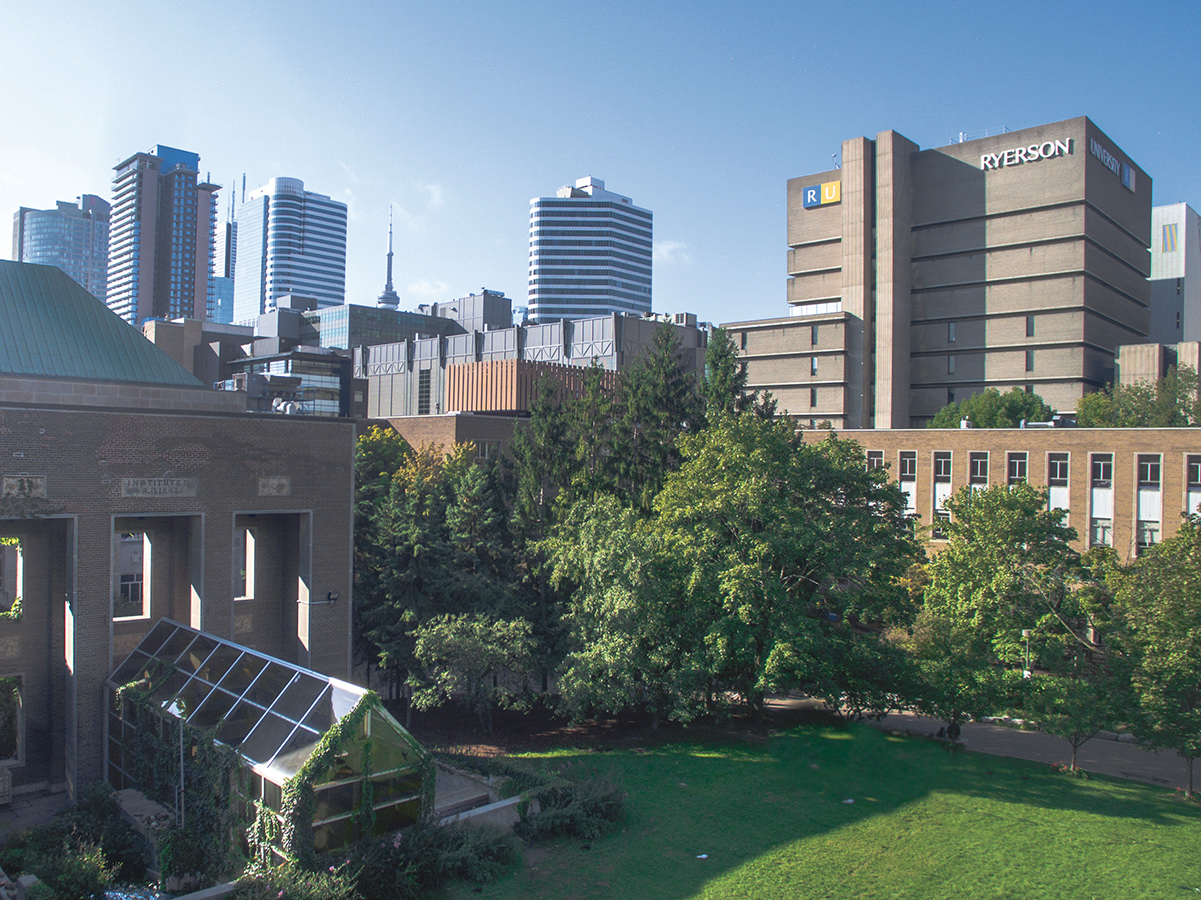 Five Ryerson researchers are receiving funding through the Social Sciences and Humanities Research Council (SSHRC) to pursue COVID-19 related projects.
The SSHRC Partnership Engage Grants COVID-19 Special Initiative will help support Ryerson researchers engaging in collaborative projects studying pandemic-related issues. The researchers have secured close to $124,000 in funding for the projects, which include topics such as strengthening food security equity and resilience during future emergency response, prisoners' rights and well-being, lessons for democracy post-pandemic, how an orchestra has digitally engaged its audience and examining the resilience of international students and local institutions in medium-sized Canadian cities.
"These grants will offer timely and immediate support for research that will illuminate important lessons and societal impacts stemming from the global health crisis," said Steven N. Liss, Ryerson's vice-president, research and innovation. "Congratulations to all of the Ryerson researchers who have secured these special initiative Partnership Engage grants."
List of new Ryerson projects being funded by SSHRC Partnership Engage Grants
Faculty of Arts
Sara Edge (Partner organization: City of Toronto): Preparing for food security after COVID-19: Strengthening equity and resiliency in future emergency response in Toronto
Jessica Evans (Partner organization: Prisoners with HIV/AIDS Support Action Network): Prisoners' Rights and Wellbeing: Lessons From the COVID-19 Pandemic
Sutama Ghosh (Partner organization: City of Greater Sudbury): COVID-19: Challenges and Resilience of International Students and Local Institutions in Canada's Medium-Sized Cities: A Case Study of Greater Sudbury, in Northern Ontario
Sanjay Ruparelia (Partner organization: The Samara Centre for Democracy): Democracy after COVID-19: What Lessons Can Canada Offer and Learn?
Faculty of Communication and Design
Cintia Cristiá (Partner organization: National Arts Centre): Visual Music. Enhancing the National Arts Centre Orchestra's remote connection with their audience during COVID-19 social restrictions through innovative digital tools
The grants were awarded as part of a more than $2.5 million investment in 111 Partnership Engage Grants COVID-19 Special Initiative by SSHRC. View the complete list of Partnership Engage Grants COVID-19 Special Initiative recipients., external link, opens in new window
Related links:
Five Ryerson researchers secure NSERC grants for COVID-19 projects
Grant will fund Ryerson researchers' efforts to develop COVID-19 immunity test
Eleven Ryerson research teams to begin new COVID-19 projects