Eleven Ryerson research teams to begin new COVID-19 projects
NSERC Alliance COVID-19 Grants will support collaborations with industry partners
July 06, 2020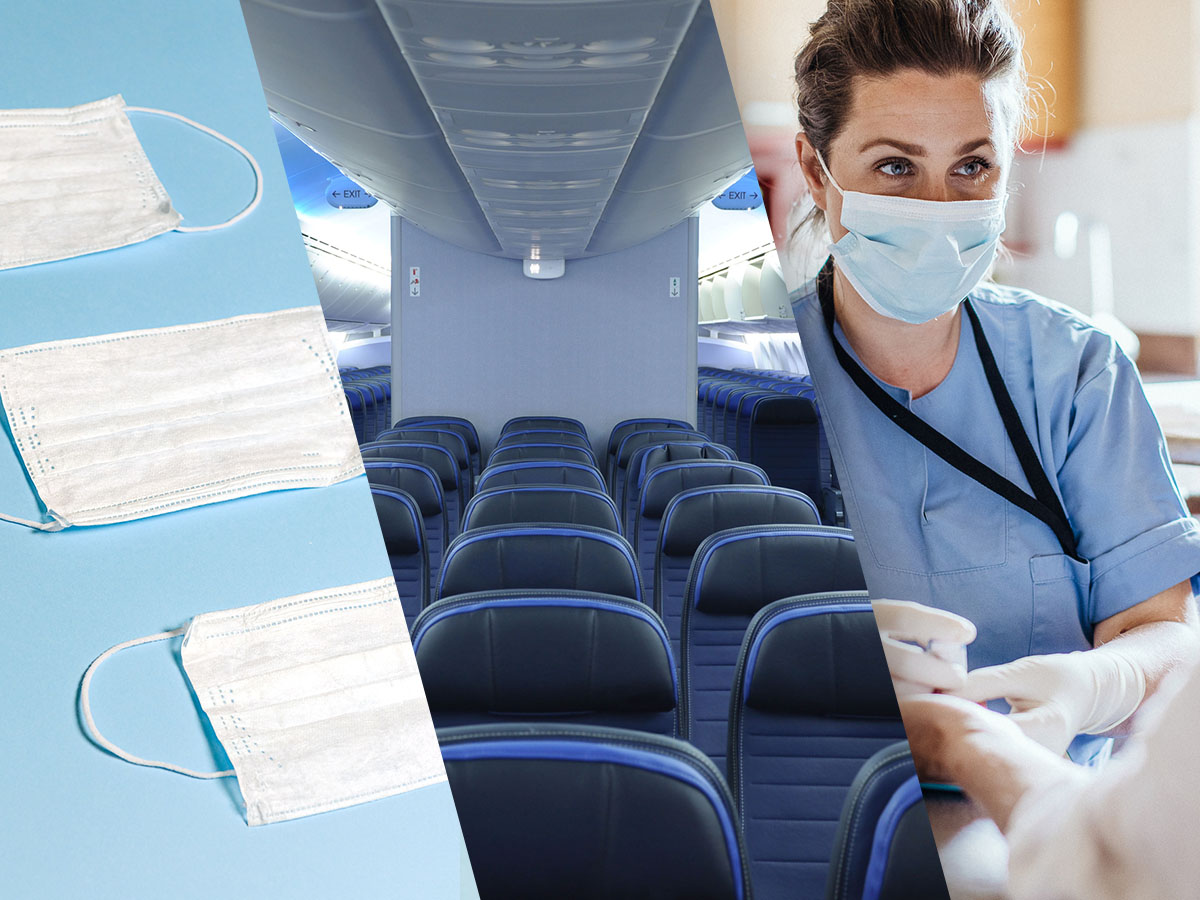 Eleven Ryerson University research teams have received funding from the Natural Sciences and Engineering Research Council of Canada (NSERC) to support COVID-19-related projects, bringing the total number of Ryerson COVID-19 initiatives being supported by NSERC to 16.
The NSERC Alliance COVID-19 Grants, external link will help to facilitate collaborations between the Ryerson researchers and industry partners as they work together on solutions to critical issues associated with the pandemic.
The projects will include the development of an aircraft cabin air disinfection system, the creation of a portable device that can provide a rapid diagnosis of COVID-19, and the design of effective consumer face masks for the Canadian fashion industry.
Other research teams will develop an automatic prognosis algorithm for pregnant COVID-19 patients, create an ultrasound with microbubble drug delivery method, and design a thermal-optical vision system for the identification of people exhibiting COVID-19 symptoms.
"Collaboration with industry partners is a crucial component in developing rapid, innovative solutions to the COVID-19 pandemic," said Steven N. Liss, vice-president, research and innovation at Ryerson.
"I congratulate the Ryerson research teams who have secured these NSERC Alliance COVID-19 Grants, which will enable our faculty members to build and strengthen ties with leading companies and apply their expertise to this urgent global threat."
List of new Ryerson projects being funded by NSERC Alliance COVID-19 Grants
Faculty of Engineering and Architectural Science
Farrokh Janabi-Sharifi (Partner: Altius Analytics Labs): A Thermal-Optical Vision System for Identification and Localization of Symptomatic COVID-19 Patients
Ahmet Karataş (Partner: Unity Health Toronto): Assessment of COVID-19 Droplets in a Clinical Setting to Reduce the Risk to Health Care Providers
Ahmet Karataş (Partner: Paloma Blanca): Engineering COVID-19 Fashion - Designing the Most Effective Face Masks for the Canadian Fashion Industry
Naimul Khan, with co-principal investigators Richard Lachman and Natalie Alvarez from the Faculty of Communication and Design (Partner: Dark Slope Studios Inc.): COVID-19 and the Efficacy of Using Virtual Reality Scenarios to Safely Train Police in Mental Health Crisis Response.
Dafna Sussman (Partner: Mount Sinai Hospital): Automatic COVID-19 pregnant patient prognosis algorithm
Sharareh Taghipour (Partner: Axiom Group Inc.): Developing a decision support tool to optimize manufacturing for productivity and safeguarding the workforce against COVID-19
Bo Tan (Partner: Bombardier Aerospace): Antivirus materials and virus-detection device for aircraft cabin
Krishnan Venkatakrishnan (Partner: NeuronicWorks Inc.): Portable Raman Analyzer for point-of-care rapid diagnosis of COVID-19
Fengfeng (Jeff) Xi (Partner: Bombardier Aerospace): An Aircraft Cabin Air Disinfection System for COVID-19
Faculty of Science
Costin Antonescu (Partner: Cyclica Inc.): Development of novel human coronavirus infection assays to accelerate AI-driven drug repurposing for COVID-19
Roberto Botelho (Partner: MD Precision Inc.): Ultrasound-microbubble targeted delivery of immuno-modulatory therapeutics to treat COVID-19
Learn about other Ryerson projects being supported by NSERC Alliance COVID-19 Grants