Recipients of Ryerson COVID-19 SRC Response Fund announced
June 25, 2020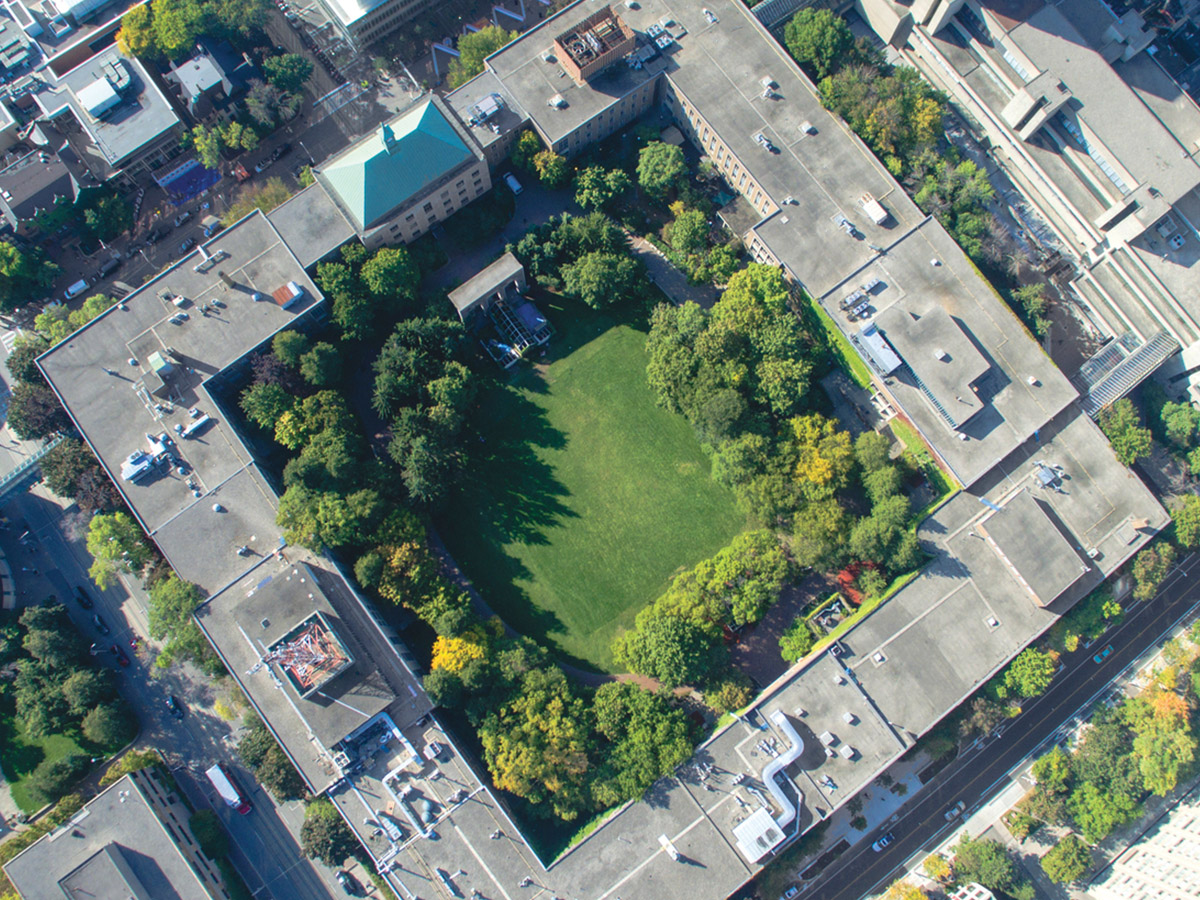 The Office of the Vice-President, Research and Innovation (OVPRI) is pleased to announce the recipients of the 2020 Ryerson COVID-19 SRC Response Fund. The initiative is supporting six research teams led by Ryerson faculty members who are investigating key issues related to the pandemic.
The OVPRI will provide a total of $300,000 in seed funding to teams led by professors Costin Antonescu, David Cramb, Sepali Guruge and Lori Schindel Martin, Mohammad Abdoli-Eramaki, Eric Liberda, and Claire Oswald.
These projects range from research into drug delivery methods, wearable technology and the circulation of the virus in wastewater, to the identification of best practices in care, the creation of a synthetic version of the virus and the development of techniques for supporting remote Indigenous communities' fabrication of personal protective equipment (PPE).
The research teams range in size from three to nine members, including both Ryerson faculty and external partners. These collaborations demonstrate the importance of partnering across disciplines and organizations to solve complex problems like those resulting from the COVID-19 pandemic.
The funding program, which received 70 applications, was initiated by Steven N. Liss, vice-president, research and innovation, in order to ensure that the Ryerson scholarly, research and creative community would have the capacity to respond quickly and effectively to the pandemic.
"The exceptional calibre of applications to this extremely competitive initiative reflects the high level of creativity and expertise that Ryerson University researchers are bringing to this global crisis," said Mohamed Lachemi, president and vice-chancellor of Ryerson.
"All six of the successful projects will develop bold, meaningful initiatives with the potential to make significant contributions to addressing the COVID-19 pandemic at the local, national and international level."
COVID-19 research with impact
In response to the need for COVID-19 treatments, professor Costin Antonescu of the Faculty of Science is leading the development of therapies that harness ultrasound in combination with microbubbles to enhance the delivery of antiviral drugs. The research team is also testing and evaluating existing drugs that have been identified by artificial intelligence (AI) as possible candidates for being repurposed as COVID-19 treatments.
Professor David Cramb, who is dean of the Faculty of Science, and his team will create a synthetic version of SARS-CoV-2, the virus that causes COVID-19. Led by Sarah McColman, a research associate in professor Cramb's research group, this work will provide a non-hazardous virus sample that can be used for a wide range of critical research purposes, including drug testing, vaccine development and studies into the virus's persistence in environments such as wastewater.
To help protect the lives of health-care professionals on the front line against COVID-19, Faculty of Community Services professor Mohammad Abdoli-Eramaki and his team will design and test new wearable technology that monitors symptoms of the disease. Sensors will be embedded in the fibres of garments that can be worn under clothing. With the help of AI, the technology will monitor factors such as temperature, blood oxygen level and heart rate to detect early signs of COVID-19.
With the aim of improving relational care for older persons in long-term care homes in Ontario during the COVID-19 outbreak and future pandemics, a research team led by professors Sepali Guruge and Lori Schindel Martin of the Faculty of Community Services will investigate the perspectives of health-care professionals and family members of older persons. The researchers will identify best practices in relational care, create a guidebook and distribute findings to policy-makers and health-care professionals for future complex care situations.
Faculty of Community Services professor Eric Liberda and his team will develop materials, tools and techniques to support remote Indigenous communities in creating the capacity to fabricate their own PPE and update pandemic action plans, bringing together Indigenous knowledge practices with western technical methods. According to the researchers, remote Indigenous communities face unique challenges during a pandemic, and an outbreak could have devastating consequences.
To provide much-needed insight on how SARS-CoV-2 circulates through wastewater flows, researchers led by professor Claire Oswald of the Faculty of Arts will create and test a novel method of surveilling neighbourhood-level drainage networks known as sewersheds. Working with organizations across Toronto, the team hopes to show how the technique can be used for early detection of COVID-19 and for monitoring long-term trends of an outbreak.