You are now in the main content area
Indigenous Foodways

The Indigenous Foodways program aims to promote Indigenous wisdom and traditional agricultural practices through knowledge exchange and community engagement. Indigenous peoples have a historical connection to these lands, having practiced sustainable and regenerative agriculture to protect these lands for generations.
The Urban Farm and Indigenous Foodways program uses an Indigenous-inspired distribution system known as the "model of thirds," where no less than one third of food is donated to the community, one third is sold at subsidized rates for students, and no more than one third is sold at market rate. The model of thirds emphasizes the importance of maintaining respectful relationships of reciprocity and honorable practices. The Indigenous Foodways program aims to uphold the principles of the honorable harvest by maximizing the social impact.
Indigenous Foodways program history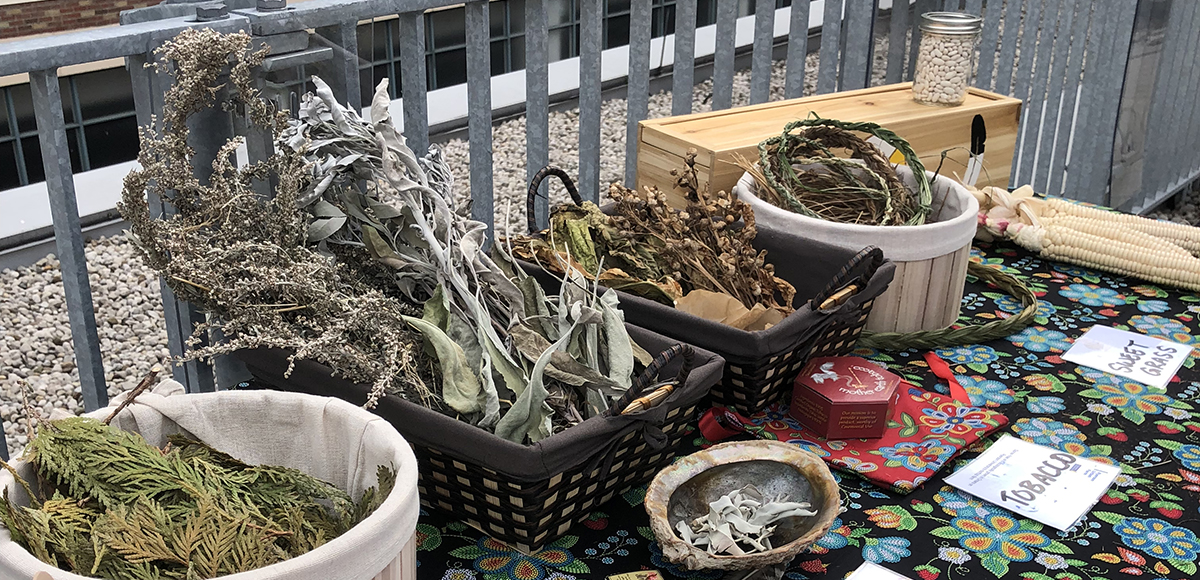 Collaboration and requests
The Indigenous Foodways Programs welcomes requests for tours, programming, and collaborations by Indigenous-led internal and external groups. Tours of the Indigenous Foodways crops and medicine garden will be led by Samantha Williams, the Indigenous-Led Programs Coordinator. If you have an idea or request that supports the goals of this initiative, please email swilliamsbarrantes@torontomu.ca or visit our Tours page to book a time to see the Indigenous Foodways and Medicine Garden.