New Academic Administration Appointments at the Lincoln Alexander School of Law
We are so pleased to share two new academic administrative leadership appointments at the Lincoln Alexander School of Law: Graham Hudson as Associate Dean, Academic and Sari Graben as Associate Dean, Research and Graduate Studies.
June 30, 2021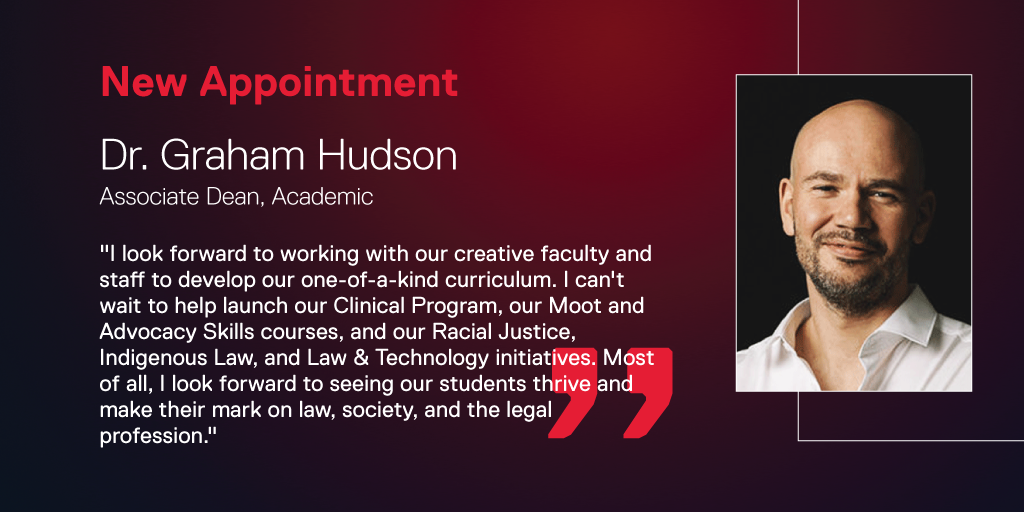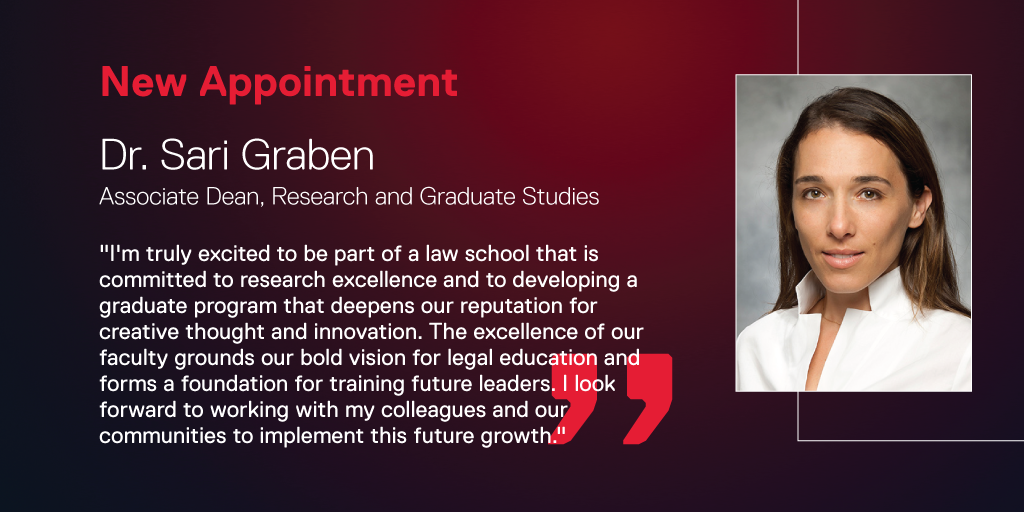 To learn about Graham's and Sari's research, teaching, and administrative experiences, please click on their names above.
As we celebrate these appointments, we extend our appreciation to the dedicated members of the appointment committees who contributed their time and thoughtful input into the selection process.