You are now in the main content area
Our Namesake
By renaming Toronto Metropolitan University's law school in memory of Lincoln Alexander, we endeavour to honour his legacy as a leader in the fight for racial equality, a champion of education and youth, and a trailblazer in Canadian history.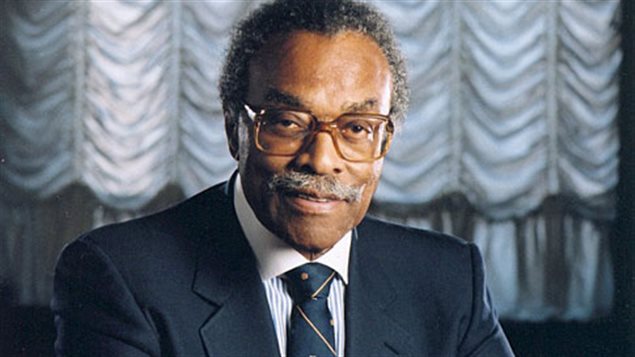 Lincoln M. Alexander
CC, OOnt, QC
Born: January 21, 1922 (Toronto, ON)

Died: October 19, 2012 (Hamilton, ON)
Lieutenant Governor of Ontario
1985 - 1991
Member of Parliament
1968 - 1980
Veteran, Lawyer, Public Servant, Leader
The Honourable Lincoln Alexander changed the course of Canadian history in ways that are still being measured, and will continue being felt for generations to come. His resume is decorated with medals, honours and accolades, but this only skims the surface of his contributions to society. Lincoln Alexander's impact transcends that which can be captured on paper. They lie in the person he was and the values he espoused.
Early Life and Service
Lincoln Alexander was born in Toronto in 1922, the son of immigrants from the West Indies. Although his father was a carpenter by trade, job opportunities were limited for Black Canadians and so he worked as a porter for the Canadian Pacific Railway. His mother worked as a maid.
After his parents separated, Alexander moved to Harlem, New York as a teenager to live with his mother. It was in Harlem that Alexander first found role models working in professions outside of manual labour.
Alexander returned to Toronto in 1939, shortly after the start of the Second World War. Although he was too young to enlist, Lincoln worked as a machinist in a Hamilton-based factory, making anti-aircraft guns for the war effort.
Alexander later joined the Royal Canadian Air Force in 1942 – a branch of the armed forces which often restricted non-whites from entering service. Alexander served as a corporal with the air force until 1945. After the Second World War, he turned his efforts to higher education.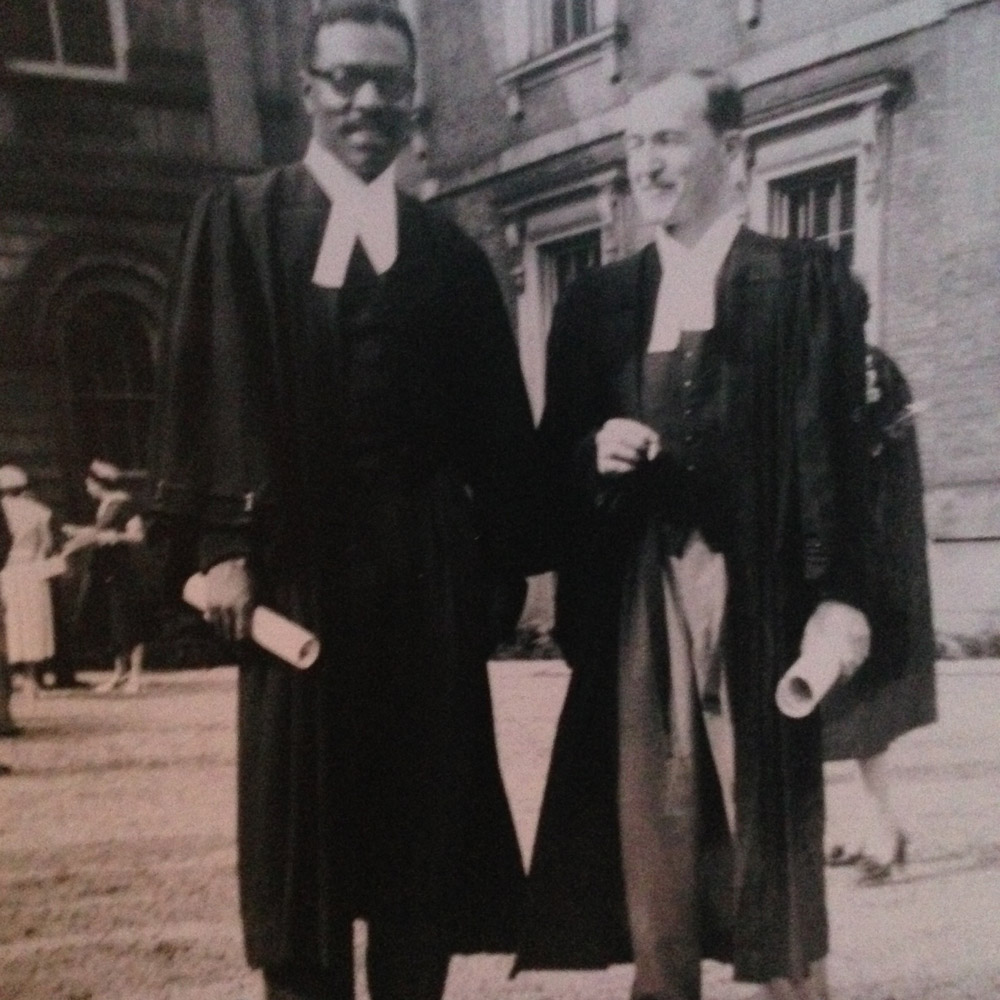 Law and Politics
After earning a Bachelor of Arts from McMaster University in 1949, Lincoln Alexander graduated from Osgoode Hall Law School in 1953.
After privately practicing law for a few years, Alexander was eventually appointed as Queen's Counsel in 1965.
That same year, Alexander entered politics and ran as a Conservative MP for Hamilton West but was defeated. Three years later, Alexander ran again and this time won the seat, making him the first Black Canadian to serve in Canada's House of Commons.
A brilliant and distinguished public servant, Alexander was re-elected four times, serving a total of 12 years. In 1979, Alexander was appointed the minister of labour, a portfolio he held until 1980. In doing so, he became the first Black Canadian to hold a Cabinet position. He resigned his seat following his appointment as Chair of the Ontario Workers' Compensation Board (now known as the WSIB), where he served for five years.
Lieutenant Governor of Ontario
In 1985, Lincoln Alexander was sworn in as Ontario's 24th Lieutenant Governor, the first Black Canadian to be appointed to a vice-regal position in Canada. As Lieutenant Governor, Alexander was able to take an active role in the multicultural affairs of Ontario, promoting the causes of racial equality, education and youth. At the conclusion of his term as Lieutenant-Governor, Alexander was appointed as chancellor of the University of Guelph in 1991, where he served an unprecedented five terms.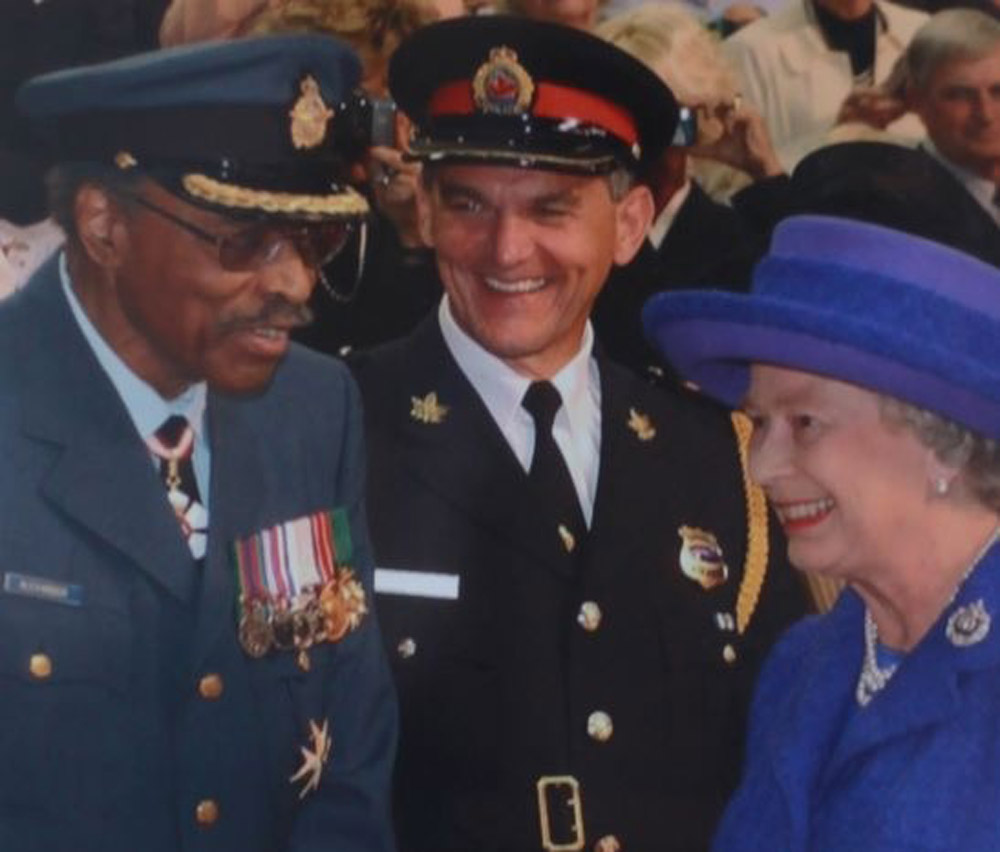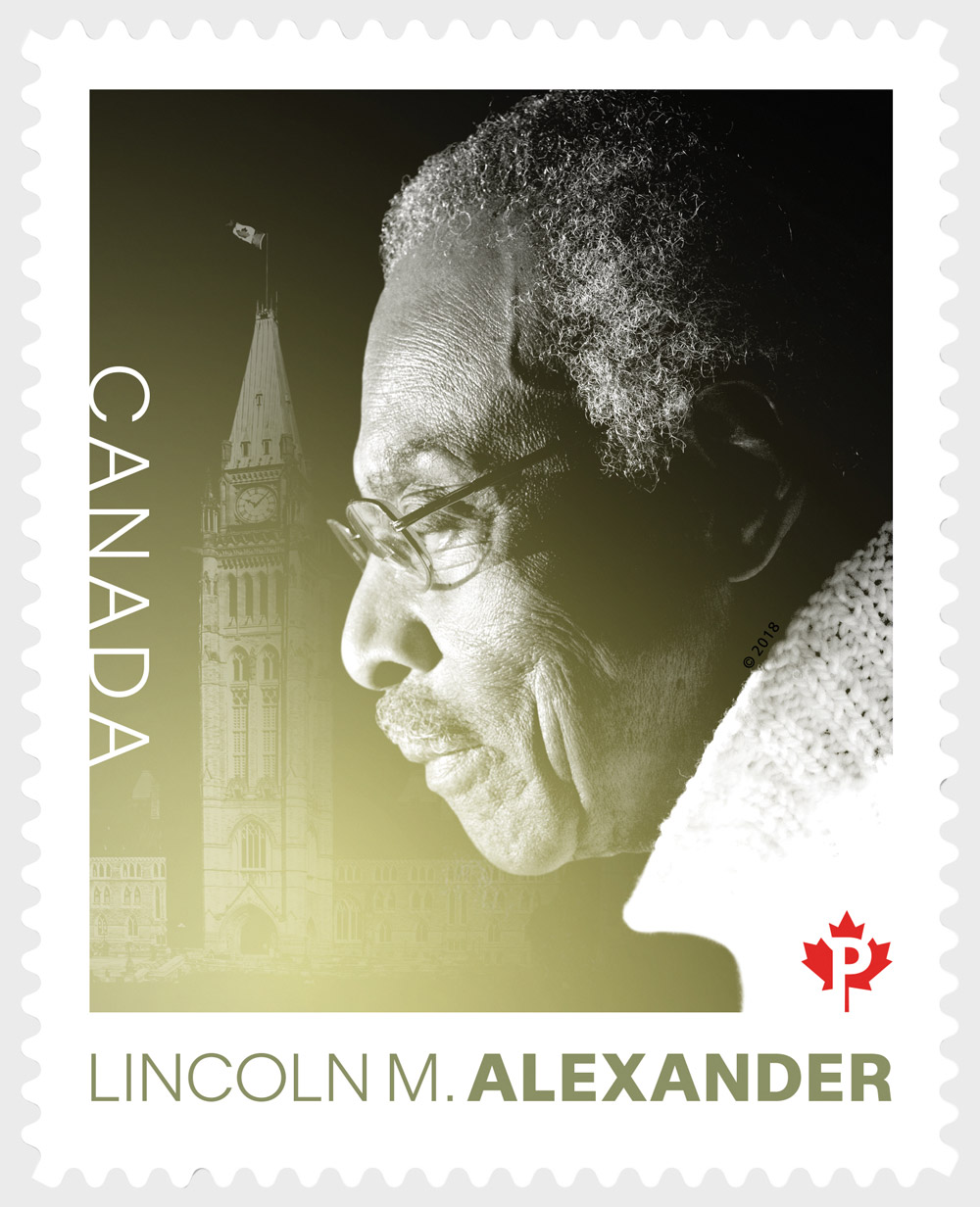 Legacy
In his provincial, federal, public and private roles, Lincoln Alexander consistently advocated for equity, diversity and inclusion in Canadian Society. For his contributions, Alexander was appointed as a Companion of the Order of Canada and to the Order of Ontario in 1992.
In 2013, in recognition of Lincoln Alexander's long record of distinguished public service and commitment to human rights, the Legislative Assembly of Ontario designated January 21, his birthdate, as Lincoln Alexander Day. This day was observed for the first time across the country in 2015.
A man of great character, determination, and resilience, Alexander's life serves as an inspiration for all Canadians, and in particular for the students of this law school - who represent the trailblazers of tomorrow.
Images provided by the Alexander Family.
Awards and Medals
War medal 1939-1945 (1945)
St. Ursula Award (1969)
Ethnic Press Council of Canada Man of the Year (1982)
McMaster Distinguished Alumni Award (1982)
Cultural Achievement Award, Caribana Cultural Committee (1984)
Boy Scouts of Canada Silver Acorn (1988)
Member of the Order of Ontario (1992)
Companion of the Order of Canada (1992)
125th Anniversary of the Confederation of Canada Medal (1992)
Canadian Forces Decoration (1994)
Osgoode Hall Law School Alumni Association Award of Excellence (1996)
Lifetime Achievement Award, Canadian Association of Black Lawyers (1997)
Black History Month J.C. Holland Award (1998)
Government of Ontario Award for Outstanding Achievement in Human Rights (1998)
Lifetime Achievement, Harry Jerome Awards (2001)
Queen Elizabeth II's Golden Jubilee Medal (2002)
Canadian Race Relations Foundation Lifetime Achievement Award (2003)
Queen Elizabeth II's Diamond Jubilee Medal (2012)

Honors

Lincoln Alexander received honorary degrees from six Canadian universities:

University of Toronto (1986)
McMaster University (1987)
Western University (1988)
York University (1990)
Royal Military College (1991)
Queen's University (1992)
Lincoln M. Alexander Award (Ontario Ministry of Citizenship & Immigration)
This award is given to young people who have shown strong leadership in eliminating racial discrimination. Three awards are given out each year: two Student Awards and one Community Award.
The Lincoln Alexander Award (Law Society of Ontario)
The Lincoln Alexander Award was established in 2002 and is awarded annually in recognition of an Ontario lawyer who has demonstrated long-standing interest and commitment to the public and to the pursuit of community service on behalf of residents of Ontario. The award was created in honour of The Honourable Lincoln M. Alexander, PC, CC, OOnt, CD, QC, LSM, to reward his dedication to the people of Ontario and the legal community.The honour is granted only to members of the Law Society of Ontario or in recognition of service given while a member of the Law Society.
Lincoln Alexander Outstanding Leader Award (The Gordon S. Lang School of Business and Economics, University of Guelph)
The Lincoln Alexander Outstanding Leader Award honours a Canadian whose actions and accomplishments demonstrate a commitment to leadership with particular emphasis on the values of learning, collaboration, advocacy and service. The award memorializes Ontario's former Lieutenant Governor and the University of Guelph's chancellor emeritus, the late Lincoln Alexander.
Highway
Lincoln M. Alexander Parkway, Hamilton
Schools
Lincoln Alexander Public School, Ajax

Lincoln Alexander Public School, Hamilton

Lincoln Alexander Public School, Markham

Lincoln M. Alexander Secondary School, Mississauga

Alexander Hall, University of Guelph

Lincoln Alexander School of Law at Toronto Metropolitan University
Public Service Honours
876 Lincoln Alexander Royal Canadian Air Cadets Squadron

Lincoln M. Alexander Building, The OPP Headquarters Building in Orillia
Learn More