You are now in the main content area
peerScholar peer evaluations (integration with Brightspace)
What is peerScholar?
peerScholar is a customizable peer assessment tool that helps develop your students' critical and creative thinking skills. The tool allows instructors to set up individual, group or case study assignment submissions for students to peer review. This is done through three phases: creating, assessing, and reflecting. peerScholar is designed for peer to peer evaluation and grading as well as self-assessment.
What are the benefits to using peerScholar for your students?
An opportunity for students to acquire analytical, learning skills and perform critical thinking developed by the critical thinking aspect of peerScholar.
Students attain continual practice in self-reflection, assessing quality of feedback and a sense of where their own work fits relative to the work of peers.
Feedback is prompt and timely which maximizes learning impact.
Students learn to communicate their ideas in an efficient manner.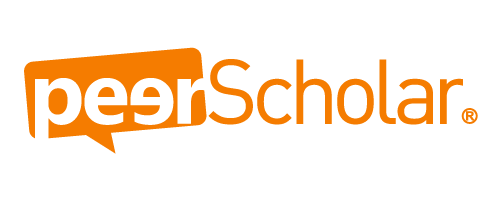  Support
Access the peerScholar knowledge base and report issues directly in the peerScholar app by clicking the question mark icon in the lower right corner.
Faculty are also invited to email support@peerScholar.com