Ryerson researchers help identify an existing drug that can potentially treat COVID-19
Multi-institutional collaboration leads to discovery that lung cancer drug capmatinib is a potential coronavirus treatment
April 15, 2021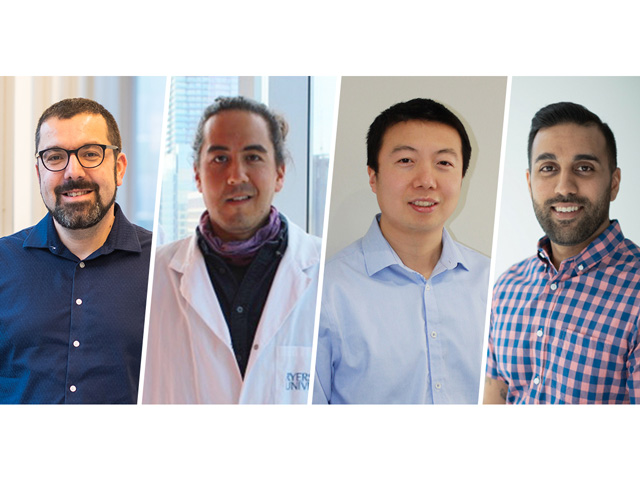 "Side effects include…" has become a familiar, and often humorous, refrain borrowed from prescription drug advertisements. Cue the long list of unpleasant possibilities. But what if some side effects of drugs targeted at one health condition could have positive outcomes on another? And what if a drug currently on the market could be useful in treating COVID-19?
That was the question asked by a team of researchers from Ryerson University, the Vector Institute, The Hospital for Sick Children (SickKids), Unity Health Toronto, and AI drug discovery company Cyclica. An intriguing answer has emerged: a lung cancer drug called capmatinib has been identified through computer modelling to have potent antiviral activity against many human coronaviruses.
"The pandemic has created an urgent need for new antiviral drug therapies to treat patients with COVID-19," says Dr. Costin Antonescu of Ryerson's Department of Chemistry and Biology. "Before March 2020, my lab had been working with Cyclica on repurposing drug candidates for cancer therapies. When the pandemic hit, we were able to quickly shift our focus to potential antiviral effects of off-target drug interactions. Basically, we began looking for approved drugs whose side effects include effective treatment of coronavirus infection."
Medications with regulatory approval already in place have the advantage of speed when it comes to additional clinical trials for new applications. One of the main challenges, however, is how to sift through thousands of market drugs to find the best candidates for a specific off-target application, such as treating coronaviruses. It's a needle in a haystack situation.
"Successful drug repurposing discoveries to date have been largely accidental or hypothesis-driven," says Dr. Bo Wang, external link of the Vector Institute. "So we developed a machine-learning based computational approach to search for repurposing candidates in a large database provided by Cyclica. We narrowed down results with different scores of confidence and eventually identified capmatinib as having robust antiviral activity."
"It has become increasingly known that a drug does more than just the one thing for which it was designed," adds Naheed Kurji, Co-Founder and CEO of Cyclica, external link. "With Cyclica's proteome-wide approach, it is now possible to reimagine new use cases for an existing drug by understanding and harnessing its polypharmacology. We created a resource for drug repurposing, called PolypharmDB, and published a manuscript demonstrating an application to COVID-19 in February 2020. This database was critical in this project."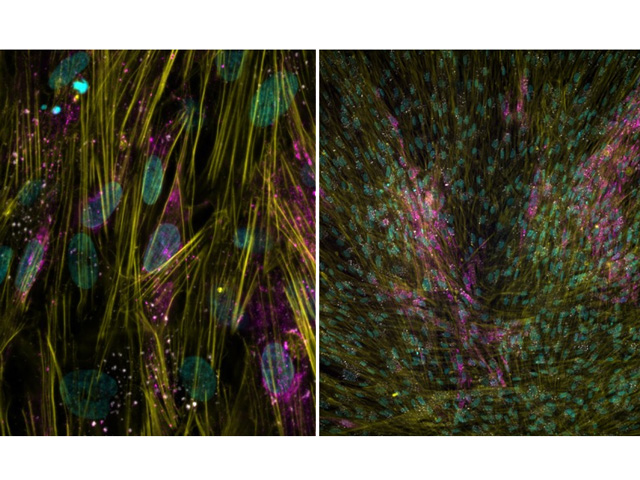 Published on BioRxiv, external link, the team's results offer hope in a time when coronavirus variants are showing higher transmissibility and greater severity of disease. Because capmatinib is already approved for use, the next steps of animal and human testing for coronavirus treatment can happen in parallel and on an accelerated timeline compared to the protocols involved in developing new medications.
"Responding to the pandemic with the aim of identifying new treatments required many scientists to leverage their relevant expertise and apply it rapidly to coronavirus research," says Ryerson Postdoctoral Fellow Dr. Michael Sugiyama, external link, one of the lead authors of the study.
The team's discovery highlights the power of collaborative research programs, both across and within institutions. Additional Ryerson Faculty of Science partners, and co-authors of the published study, are Drs. Sarah Sabatinos, Roberto Botelho, Raffi Karshafian, Joseph McPhee, Russell Viirre and PhD student Kyle Cheung, which complemented collaboration with researchers at other institutions including Dr. Gregory Fairn, Staff Scientist in the Keenan Research Centre for Biomedical Science at St. Michael's, a site of Unity Health Toronto, and Dr. Jean-Philippe Julien, Senior Scientist in the Molecular Medicine program at SickKids. This team is now working on advancing other aspects of treating coronavirus infections, including improving drug targeting using ultrasound and microbubbles and modulating the immune response, which could potentially benefit patients with COVID-19.
The success of the project is also the result of early and ongoing funding.
"The Faculty of Science moved quickly after the WHO declared COVID-19 to be a pandemic," says Antonescu. "We're grateful for that timely support."
That funding was swiftly followed by a CIFAR Catalyst Grant, NSERC Alliance Grants, Cyclica's COVID-19 Stimulus funding, and support from Ryerson's COVID-19 SRC Response Fund. The combination of multisector partnerships and substantial funding made it possible to be nimble and redirect research efforts in the midst of a global health emergency.
"If there's any time to join different fields of expertise into a single purpose, it's now," adds Sugiyama. "We're united by our goal to find treatment solutions for this pernicious virus and improve human health overall, today and in the future."


This research was supported by the Ryerson University Faculty of Science (CNA), as well as support in the form of a CIFAR Catalyst Grant (JPJ and CNA), an NSERC Alliance Grant (CNA) and the Ryerson COVID-19 SRC Response Fund award (CNA). BW is partly supported by CIFAR AI Chairs Program. This work was also supported by a Mitacs award (BW), the European Union's Horizon 2020 research and innovation program under a Marie Sklodowska-Curie grant (ER), by the CIFAR Azrieli Global Scholar program (JPJ), by the Ontario Early Researcher Awards program (JPJ and CNA), and by the Canada Research Chairs program (JPJ).