You are now in the main content area
First Year Science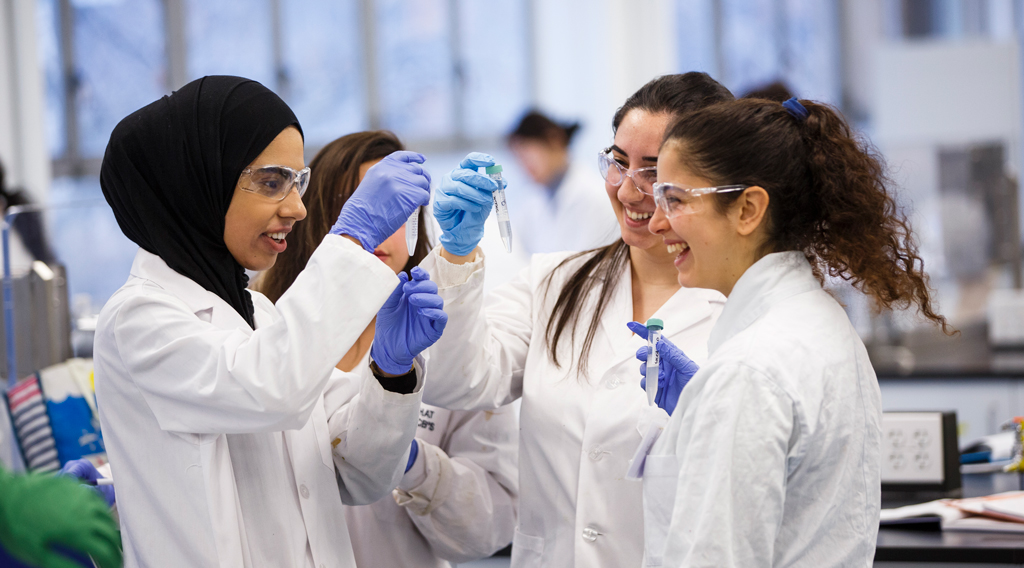 As a new undergraduate in the Faculty of Science, there's lots to learn and to get used to. You may have already chosen a particular academic program, but during this initial year, First Year Science will be your home department.* We're here to help you make a successful transition into university life.

*NOTE: The only exception is the Department of Computer Science. If you're a first-year computer science student, the Computer Science Department can answer your questions and provide support.
You can reach First Year Science office for more information. You can also find a list of contacts for your department.
During your first year, the First Year Science office will communicate regularly with you through various methods. You can also turn to us anytime you have questions or need support on the following;
Important dates, deadlines and announcements
Enrolment, course selection and intentions
Transfer credits, course exceptions
Academic advice
Curriculum information: program requirements, liberal offerings, minors, etc
Midterm intervention for at-risk academic performance
Probationary and Required to Withdraw (RTW) Standings

Toronto Met policies, services and resources
Program Prerequisite Tables
The prerequisite tables are flowcharts showing how courses relate to each other and in which order to take them.
Workshops for Incoming Students
Even before the school year starts, our Step Ahead program helps new undergraduates prepare for university studies. These workshops help you review or relearn some of the fundamental concepts you'll encounter in your first-year courses.
When: Offered in late summer
Who Can Attend: Students who have been out of high school for a while, need a refresher, or lack a certain high school subject that will be useful for your chosen program.
Format: A mixture of online and in-class resources
If you drop or fail a course during first year, the Transition Program lets you repeat the course and transition to second year with the required prerequisites in place.

These courses are offered twice per year. You are allowed to take or repeat First Year Science courses through the day school (as opposed to the Chang School). During Spring transition, we recommend that students take only one or two of these courses at a time. Course are offered in condensed format over 6 weeks instead of 12. Delivery is intense, and the workload is doubled compared to Fall and Winter terms.

NOTE: Transition courses are not available through Course Intentions, but only through direct enrollment during Priority and Open Enrollment at the start of the semester.
Contact the First Year Science Office for general inquiries and more information.
Get peer-level help to navigate your first year. Ask anything and an upper-year science student can guide you — from questions about your program and swapping courses to getting around campus and the best places to eat. Mentors are available starting from summer before you begin first year. Check out this year's Faculty of Science mentors.