You are now in the main content area
Graduation and Beyond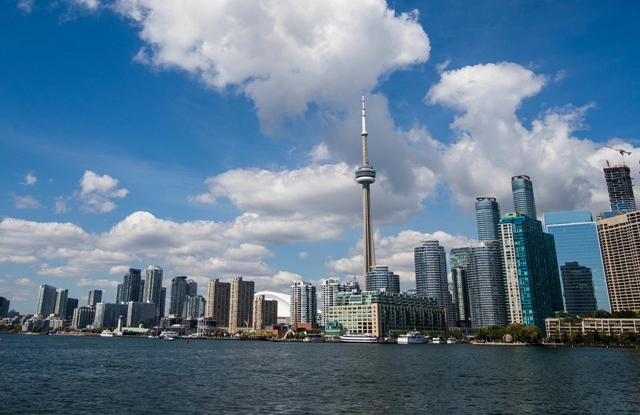 Near the end of your undergraduate program, you face important tasks and big decisions. Toronto Metropolitan University provides guidance, support and services to help you navigate the process and plan your next steps and career path.
Graduation & Convocation
Check early to ensure you're meeting all the requirements to complete your degree. Talk with your department about program-specific questions. You can also consult the curriculum advising office for general information such as eligibility to graduate or curriculum exceptions.
Did you know? Whether or not you attend the convocation ceremony, you must apply to graduate. Visit the convocation website for information on how to prepare, what happens during the ceremony, and common FAQs.
"Financial Mathematics was the perfect balance to capitalize on both technical and interpersonal skills. I was surprised at the variety of career paths I could pursue. After graduating from the Financial Mathematics co-op program in 2019, I was immediately hired at RBC Capital Markets where I'm now a Quantitative Analyst and Scrummaster in the Risk-Facing Core Quant team."
Options After Graduation
After completing your undergraduate degree, many possible paths open up before you:
Enter the Workforce
A bachelor's degree is often a minimum qualification for entry-level positions in STEM fields. Graduates may land jobs in sectors such as technology, healthcare, business or government. Some work in discipline-specific roles, such as research assisting. Others work in auxiliary roles such as science communications, project management or business development.
Alternative Career Paths
An undergraduate science degree can also serve as a stepping stone into other professions. Many of our graduates have successfully gained entrance into professional schools such as medicine, pharmacy, dentistry, law, teaching or discipline-related specializations.
Continue Your Studies
As job markets become increasingly competitive, you may gain an edge by furthering your education in STEM. The Faculty of Science offers a number of graduate programs leading to master's and PhD degrees. At the graduate level, you'll specialize further and work 1:1 on research with a professor. A graduate degree could lead to more advanced-level work roles or be the path towards a career path in academia or specialized research.

Career Development
Get help to plan your career path well before you graduate. Attend networking events or career development workshops. Get help to prepare a job search kit, or book an appointment with the Faculty of Science's own STEM-focused Career Education Specialist. It all starts at Toronto Metropolitan's Career & Co-op Centre.
Alumni Career Support: Did you know that for up to five years after graduating, alumni can access services and support from Toronto Metropolitan's Career & Co-op Centre? Check out alumni career resources.