Ryerson's Canada Excellence Research Chair in Migration and Integration announced
Research Chair supported by $10 million in funding
April 17, 2019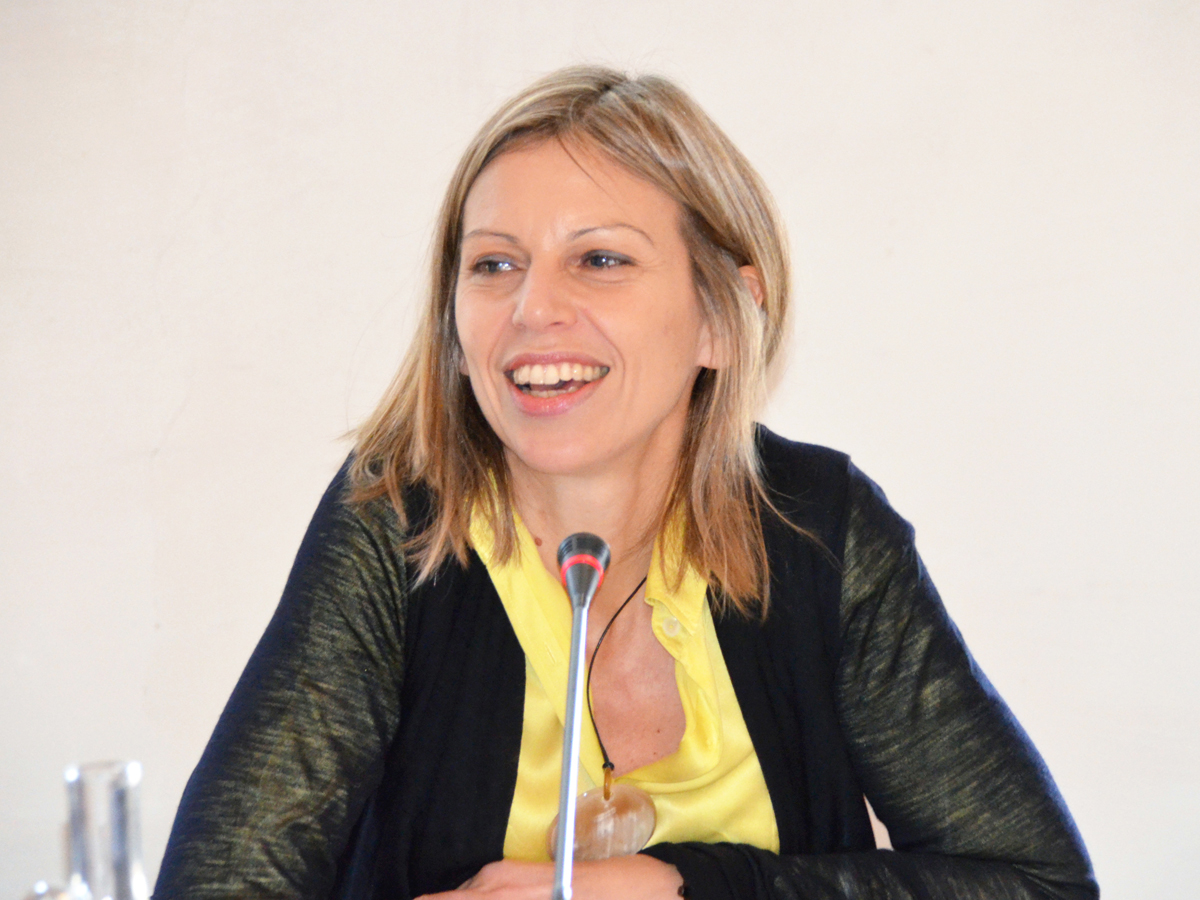 Ryerson University has successfully nominated Professor Anna Triandafyllidou to be the Canada Excellence Research Chair (CERC) in Migration and Integration.
Professor Triandafyllidou is currently based in Italy at the European University Institute as the Robert Schuman Chair of the Global Governance Programme. She will join Ryerson this summer to lead an internationally recognized seven-year research program.
This is Ryerson's first CERC award and the only chair in social sciences and humanities awarded during this round of CERC awards. Ryerson was one of nine universities – out of more than 50 that applied to the competition – to receive an opportunity to establish a CERC.
"This program will help enrich Ryerson's excellence in community-engaged research. The successful nomination of Professor Triandafyllidou to the chair brings a world-class researcher to Ryerson to explore the contemporary challenges of migration and integration at the centre of Canada's most diverse city," said Steven N. Liss, vice-president, research and innovation.
The process to receive the CERC involved two phases. In the first phase, Ryerson applied for the opportunity to develop a CERC in Migration and Integration. During the second phase, a Ryerson search committee nominated a researcher that aligned with Ryerson's proposed research program in migration and integration studies, and successfully put forward Professor Triandafyllidou for consideration.
Professor Triandafyllidou says she pursued the opportunity with Ryerson because she sees Toronto as a hub of migrant integration, diversity and inclusion and because of the university's commitment to those attributes. "Ryerson is a champion of diversity and inclusion, an up-and-coming university with strong bonds with its stakeholders," she said. "I was looking for new challenges in my scientific career and also in terms of public engagement, and I felt the CERC would provide all this."
She will build and lead a team of researchers who will take what she describes as a 360-degree approach to migration and integration. The work will focus on five research streams. The first focus is on agency – as in migrant, stakeholder network and institutions' agency. The second is undertaking a comparative analysis of migration and integration policies and their outcomes. The third is examining cities and diversity. The fourth will look forward to migration challenges facing Canada and the world in 2050. The final focus will be setting up a Data and Methods Lab in partnership with Immigration, Refugees and Citizenship Canada and the Canada Research Data Centre Network.
The addition of Professor Triandafyllidou to the university will help build Ryerson's already established research strengths in immigrant studies, migration, integration and refugee and diaspora studies, including the Ryerson Centre for Immigration and Settlement. She will be part of the Faculty of Arts.
"Professor Triandafyllidou's pioneering research in the governance of migration, cultural diversity and nationalism will greatly enhance our scholarly activities and knowledge in the areas of migration and settlement. I look forward to her contributions to the faculty and seeing the results of her ambitious research agenda," said Pamela Sugiman, dean of the Faculty of Arts.
The Ryerson Canada Excellence Research Chair program is supported by a $10 million Tri-Agency grant from the Social Sciences and Humanities Research Council (SSHRC), the Natural Sciences and Engineering Research Council (NSERC) and the Canadian Institutes of Health Research (CIHR).
The Ryerson community extends its thanks to the members of the search committee for their contributions to this successful search.
Search committee for the Canada Excellence Research Chair in Migration and Integration:
Steven N. Liss
Vice-President, Research and Innovation
Mehrunnisa Ali
Professor, School of Early Childhood Studies
Rupa Banerjee
Professor, School of Business Management
Harald Bauder
Professor, Department of Geography and Environmental Studies
Usha George
Director, Ryerson Centre for Immigration and Settlement and Professor, School of Social Work
Janet Lum
Professor, Department of Politics and Public Administration
Kelly MacKay
Vice-Provost, Academic
Jennifer Mactavish
Vice-Provost and Dean, Yeates School of Graduate Studies
Jennifer Martin
Associate Dean, Faculty Development, Undergraduate Students and SRC, Faculty of Community Services
Denise O'Neil Green
Vice-President, Equity and Community Inclusion
Anver Saloojee
Assistant Vice-President, Ryerson International
John Shields
Professor, Department of Politics and Public Administration
Hong Yu
Interim Associate Dean, Research and Graduate Programs, Ted Rogers School of Management
In addition to the selection committee we would like to recognize the support of faculty members:
Alexandra Orlova
Associate Dean SRC, Faculty of Arts

Shuguang Wang
Professor, Geography and Environmental Studies
More information can be found on Ryerson's CERC in Migration and Integration website.