You are now in the main content area
Graduate Awards
Graduate Awards
There are a number of scholarships and awards available to graduate students on a competitive basis. We want to make sure you are successful in meeting the financial demands of your graduate education. If you have questions about these scholarship and award programs, please contact the Program Administrator. The Yeates School of Graduate Studies administers various Scholarships and Awards. Other funding sources are available as well. There are also a number of program-specific awards available within the MA in Public Policy and Administration. Click below for further information on the awards and previous winners.
Current Awards
[Historical Awards follow]
From 2013-14 until 2017-18, the Canadian Centre for Policy Alternatives (CCPA) Ontario Award was offered to an incoming student enrolled in the MPPA Program, whose research interests intersected with CCPA's stated mission and goals, and related, in some meaningful way, to the projects of CCPA Ontario at that time. One award of $2,500 was provided each academic year.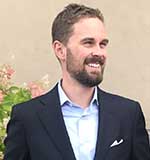 Nick Zebryk (2017-18)
Nick Zebryk graduated in 2011 from Wilfrid Laurier University with a Bachelors of Political Science (Honours). He attended the Balsillie School of International Affairs in 2013 where he completed his Masters of International Public Policy. He began working as a researcher at the Balsillie School, working on issues surrounding health financing and HIV and AIDS responses in Southern Africa. He has published reports, commentaries, and articles for UNAIDS, DFID, USAID, UNICEF, the Gates Foundation, CJAS, and AJAR. In 2017 he enrolled at Ryerson University in the Masters of Public Policy and Administration program, where he began conducting research on labour markets, precarious employment, and basic income.
The generous funding granted through the CCPA Ontario Award has allowed him to pursue a career in provincial-level policy work focusing on the intersection between health, education, and employment. He plans to continue working on progressive and innovative policy solutions with an emphasis on social equality and sustainability."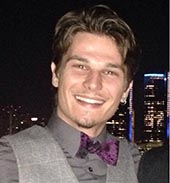 Kurt Powell (2016-17)
Kurt Powell graduated in 2016 from the University of Windsor with a Bachelors of Environmental Studies (Honours). In the summer of 2014, at the University of Alaska Southeast, he conducted glaciological research with the Juneau Icefield Research Project (JIRP) to understand the impacts of climate change. He then became deeply involved in a variety of environment-related campaigns both on and off campus, as well as other social justice activity, which led to an interest in improving the ways in which people organise. He received $12,000 grant to develop a start-up business that, with simplicity and ease of use, could help to organize the movement. The business is ongoing.
Kurt appreciates the intersectionality of the environment, politics, business, and social justice, and sees his next step as researching the intersectionality of First Nations and environmental law while fighting for progressive change. His journey continues to be powered by the same thing that powers the CCPA: a passion for justice.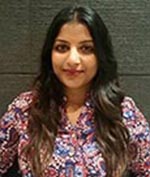 Shara Santan (2015-16)
Shara Santan is a graduate from the University of Waterloo, holding a Bachelor of Arts in Legal Studies. Shara is dedicated to supporting social justice issues, and has hosted several human rights presentations and events throughout her academic tenure. Taking the knowledge and experience gained through the Public Policy and Administration program, Shara hopes to assist disadvantaged members to break free from poverty and help them to build sustainable pillars that will prevent deprivation from reoccurring. Motivated and determined to bring forth positive social change, Shara is confident the CCPA-Ontario Award she received will also help the greater society.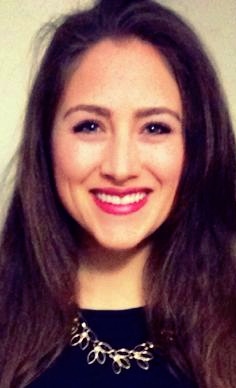 Jacinta Evans (2014-15)
Jacinta Evans holds a Bachelor of Arts Honours (2012) and Bachelor of Education (2013) from Queen's University. During her studies at Queen's, she volunteered with at-risk youth groups, engaged diverse learners while on placement in Scarborough classrooms, co-led after-school literacy programming, and facilitated a program for students with learning disabilities transitioning to post-secondary education. Upon graduating, she worked at a non-profit organization where she was first involved in the development of programming for Aboriginal youth, and more recently became coordinator of recreational programs serving children in Toronto's high needs neighbourhoods.
During her studies at Ryerson, Jacinta continues to assist young people in overcoming barriers through her role in an academic skills-building program. Her interests, experiences and professional goals have made her passionate about creating equitable opportunities for young people to build skills, experience successes, and ultimately contribute to strong communities. She writes, "With the generous funding offered through the CPPA Award and the knowledge I will gain in the MPPA program, I intend to graduate ready to pursue my dream career: working with government and communities to create reflective, responsive policies that empower young people." These intentions align with the focus of the Canadian Centre for Policy Alternatives.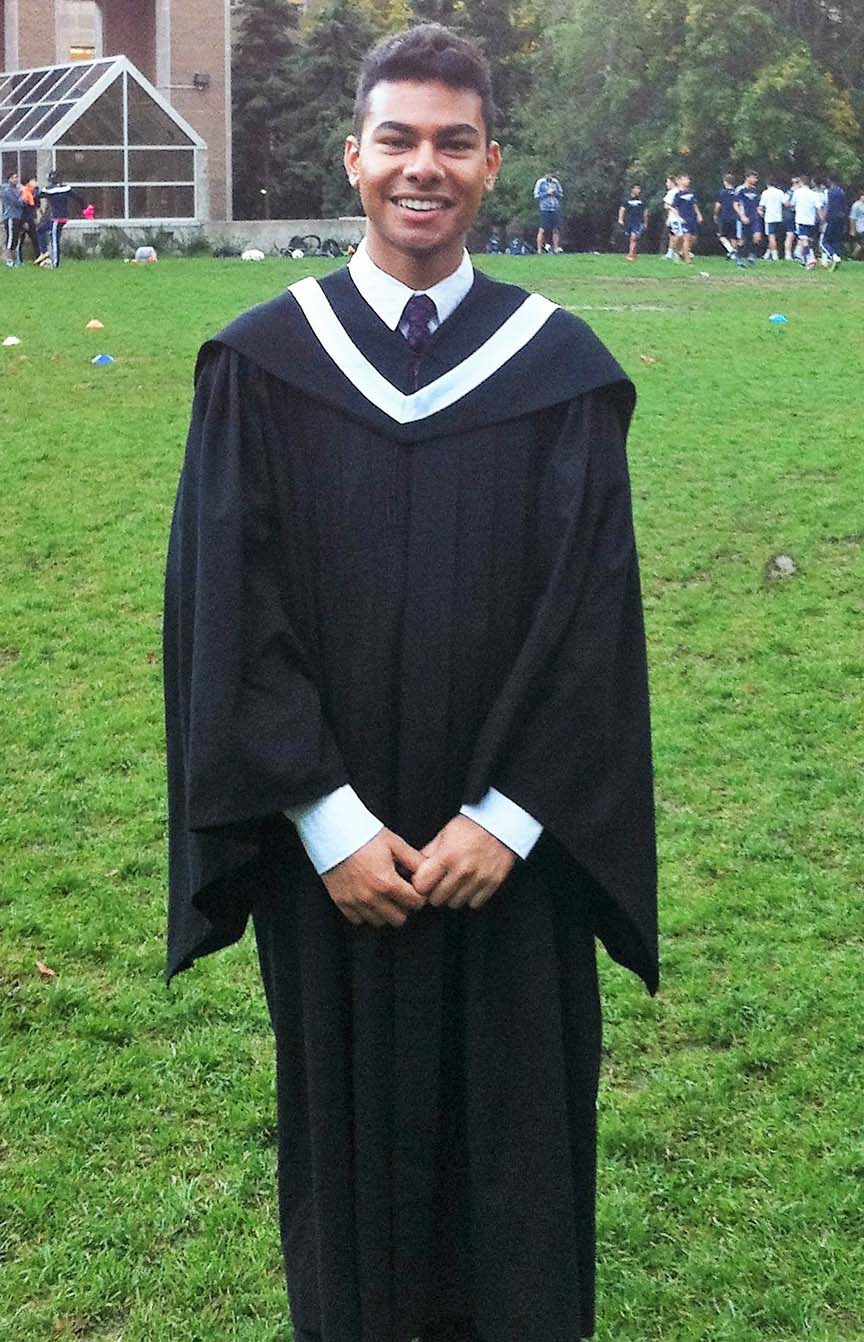 Mohammed Islam (2013-14)
Mohammed Islam graduated from Ryerson University's Master of Arts (M.A.) in Public Policy and Administration program in 2014, and received the Canadian Centre for Policy Alternatives (CCPA) Award for 2013/14. Mohammed also holds a Bachelor of Arts (Specialized Honours) in Political Science from York University, which he received in 2012.
Similar to the research produced by the CCPA, Mohammed's research has often explored complex societal issues and offered viable public policy responses. Mohammed's view is that policy responses, especially those that are likely to have far-reaching implications on society, must be supported by evidence gathered through quality research. As a policy professional, Mohammed believes that he has an obligation to promote and support evidence-based decision-making in government. By ensuring that policy responses and government decisions are supported by evidence, Mohammed argues that the potential for positive change is considerably greater, while the likelihood of adverse effects is significantly diminished.
The Canadian Red Cross Humanitarian Award and Young Humanitarian Award are presented annually to individuals in several Canadian provinces who have demonstrated the spirit of humanity through volunteer work, advocacy, leadership and/or philanthropy, here at home or around the world. The Awards are presented annually in Saskatchewan, Manitoba, and in each Atlantic Province.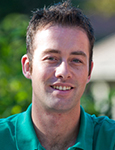 Thomas (Bobby) Cameron (2010)
Thomas (Bobby) Cameron, a graduate of UPEI (BA) and Ryerson University (MA – Public Policy and Administration, 2010), received the 2010 Prince Edward Island award in recognition of his tremendous dedication and leadership in literacy promotion, international development, volunteerism and advocacy through his local, national and international endeavours.

While studying at UPEI, the Hampton native became involved in several programs and activities to assist newcomers to Canada as well as international and Aboriginal students. Cameron affected the lives of students on campus in many ways, through his friendship, volunteer work, openness and respect for different cultures. He re-established a program called "Students for Literacy" at UPEI to help students improve their English language skills. He later co-ordinated a project with Aboriginal students where these students self-identified the challenges they encountered in post-secondary institutions. In partnership with the PEI Association for Newcomers to Canada, Bobby Cameron assisted in the development of curriculum for parents and children who speak English as an additional language.

In 2008, he organized four teams of international students who were participating in the Rick Hansen Wheels in Motion Foundation, a fundraiser that was held in Charlottetown. He has also supported numerous other organizations including the UN High Commissioner for Refugees, Farmers Helping Farmers, the Canadian Cancer Society, the Huntington Society of Canada, the World University Service of Canada (Student Refugee Program), CUSO, Allied Youth (Peer Education Program), the PEI Association for Newcomers to Canada and online advocacy sites such as the Refugee Research Network, TakingITGlobal and the Peace and Collaborative Development Network.

An ESL tutor in his home province, he also volunteered at a shelter for asylum seekers and refugees in Malta in 2008 as an English language instructor. That same year he volunteered with "Students for Development" as an Intern with a business cooperative in Kenya. Returning to Canada, Bobby applied what he learned as a delegate at the 2009 Global Youth Assembly in Edmonton, an international gathering of youth who are involved in current global issues.

He has previously received several awards and scholarships, including the PEI Community Service Bursary in 2004; McGraw-Hill Ryerson Award in 2009; and the Dan McIntyre Human Rights Award in 2010.
In October 2010, Bobby Cameron went to Saudi Arabia to work as an English language instructor, and so was unable to attend the awards ceremony at which his award would have been presented.

The SLC Student Engagement and Leadership Award (opens in new window) recognizes students who have contributed actively to the growth of a stronger community within Ryerson, but it also acknowledges contributions made beyond the university's borders. Its roots are found in the original vision of the Student Learning Centre (SLC): a centre for participation that enhances the Ryerson student experience. This award honours the impact made by the winners and encourages future students to take the lead.