You are now in the main content area
Blog
These blog entries are intended to provide informed discussion of contemporary urban policy issues and to respond to requests for public input into proposed urban policies such as infrastructure financing, land use planning, affordable housing and economic growth.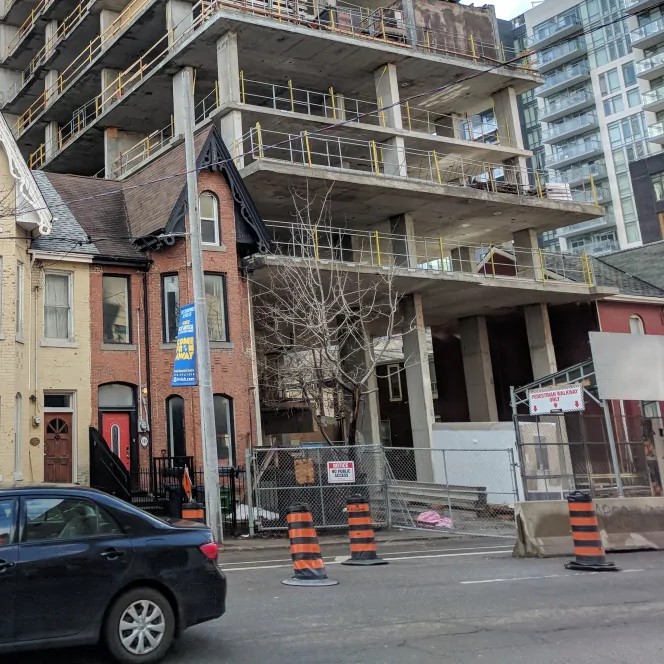 Previous Posts
April 18, 2022
Metro Toronto Population Growth Crashes to 21st Place in U.S./Canada Ranking, Down from Third Place in 2020
March 3, 2022
The Greater Golden Horseshoe Growing Slower Than Forecast Largely Due to City of Toronto and Peel Region
February 2, 2022
Toronto CMA's Continued Dominance of the GGH Economy Dependent Upon a Supply of Affordable Ground-Related Housing
January 14, 2022
Affordability Issues, Not the Pandemic, Drive Population from the City of Toronto and Peel Region
January 13, 2022
Brampton: The Land of Secondary Suites
July 12, 2021
Five Principles That Can Improve Housing Affordability in the GTA
July 7, 2021
The GTA Needs More Road Capacity: If Not Highway 413, Then Where?
June 16, 2021
The City of Toronto Now the Second Fastest Growing Among U.S. and Canadian Central Cities in 2020, Down from First Place in 2019
June 4, 2021
Some Observations on the Recent Pattern of Residential Building Permits in the GGH
May 27, 2021
Toronto Third Fastest Growing Among U.S. and Canadian Metropolitan Areas in 2020, Down from First Place in 2019
March 5, 2021
GTA Residential and Industrial Markets Booming While Office Market Suffers: 905 Area Outshining City of Toronto
February 24, 2021
Bleeding of Resident Population from City of Toronto and Peel Region Accelerated Again in 2020
January 18, 2021
Region of Peel and City of Toronto Remain Top Destination for Millennials in 2020, Even as Many Flee in Search of More Affordable Housing
November 10, 2020
What Halton Region Is Missing by Its Blanket Opposition to CN's Proposed Intermodal Facility
August 14, 2020
Shift in GTA's Real Estate Demand to the 905 Area from Toronto Started Before COVID-19 GTA
June 25, 2020
Federal Tax Expenditures Favour Homeowners
June 10, 2020
Toronto Now Fastest Growing Metropolitan Area in the United States and Canada, City of Toronto Still Fastest Growing Central City
March 11, 2020
Toronto CMA Losing Existing Population of All Ages to More Affordable Regions in Ontario
March 6, 2020
CUR's Top 4 Facts on Females in Real Estate
February 20, 2020
Where Are All the Canadian Millennials Moving To?
December 16, 2019
Toronto Homeowners Won't Be Overburdened by a Proposed Property Tax Increase to Fund Infrastructure
October 30, 2019
Millennials in the City of Toronto and CMA Are Heading to the Rest of the Greater Golden Horseshoe, but Are Being Replaced by Immigration
October 18, 2019
My Two Days with the Bertauds
October 7, 2019
Wondering Why the GTA Economy Has Been Growing So Fast and What the Future Holds? If So, Joe Berridge Is a "Must Read"
September 19, 2019
Takeaways from CUR's Seminar on Leveraging Public Land and Public-Private Partnerships to Provide Social Housing
September 9, 2019
Time to Revisit the Population Forecast Underlying the Growth Plan for the Greater Golden Horseshoe
September 4, 2019
Single-Detached Houses Are Here to Stay in the GTA, Contrary to Media Reports and Planners' Dreams
July 29, 2019
Debating the Mortgage Stress Test: To Loosen or Not To Loosen?
June 14, 2019
Debating Bill 108 - How Economics 101 Can Help Planners Understand the Impact of Bill 108 on Housing Affordability
May 31, 2019
WOW! Toronto Was the Second Fastest Growing Metropolitan Area and the Top Growing City in All of the United States and Canada
May 3, 2019
Ontario Government Proposes Legislation That Could Unlock Development Potential Around Transit Stations in Ontario
March 28, 2019
Another look at the Room the City of Toronto has to Raise Residential Property Taxes: Focus on Owner-Occupied Single-Detached Houses
February 22, 2019
Highlights from the CUR Seminar with Pamela Blais: "Hyper-Concentration of GTA Job Growth in Downtown Toronto: What Does It Mean for the 905 Regions?"
December 13, 2018
Car-Owning Households up by 355,000 in the GTHA, 88,000 in the City of Toronto, and 26,000 in the Toronto Core since 2006
December 7, 2018
Rent Control Has Been Eased, Will GTA Rent Growth Follow?
November 22, 2018
Creative Ways to Build Affordable Housing in Expensive Markets
September 6, 2018
Cleanup and Smart-In-Up: A Look at Ontario's Efforts to Connect Brownfields Remediation, Infill Development and Regional Growth Planning
June 22, 2018
Tough Going: Few Winners, Many Losers in the GGH Job Creation Game
April 26, 2018
Love it or Hate It: The King Street Pilot Still Falls Short on Transit Needs Along the Corridor
March 2, 2018
Province's Proposed Methodolgy Will Aggravate House Price Affordability in the GGH
February 23, 2018
CMHC Report Highlights the Importance of Supply to Making Housing Affordable Again
February 9, 2018
City of Toronto's Economic Success Poses a Conundrum for Province's "Growth Plan"

December 19, 2017
What is happening in markets for residential land in the Greater Golden Horseshoe?

November 23, 2017
Key Takeaways from the 2016 Canadian Census Housing Data Release
By: Diana Petramala
October 23, 2017
Ontario government not yet maximizing the economic benefits from its foreign buyers' tax to increase housing affordability
By: Diana Petramala
October 4, 2017
What can the GTA do to attract Amazon?
By: Diana Petramala
September 20, 2017
What is Meant by "Missing Middle Housing" and How a Greater Vancouver-Based Study Proposes to Rectify It
By: Diana Petramala

August 31, 2017
How Accurate was Statistics Canada in Estimating Annual Population Growth Within the Greater Golden Horseshoe (GGH) 2011-2016?
By: Frank Clayton
July 17, 2017
Let's Give Homebuyers the Choice of Buying New Single-Detached Houses and Still Reduce Greenhouse Gas Emissions
By: Frank Clayton
July 14, 2017
PDF fileWhere Millennials Live and 14 Other Interesting Facts from the 2016 Census - CMAs within the Greater Golden Horseshoe Area
July 12, 2017
Hey Toronto Media - Time to get with it: The "City of Toronto" is not the "Greater Toronto Area"
By: Frank Clayton
June 29, 2017
Where Millennials Live and 15 Other Interesting Facts from the 2016 Census - Regional and Single-Tier Municipalities in the Greater Toronto and Hamilton Area
March 3, 2017
Population Growth in the 905 Portion of the Toronto Economic Region Continues to Outshine the City of Toronto in 2011-2016
By: Frank Clayton

February 6, 2017
GTA Combined New and Resale Home Sales in 2016: Apartments Surge, New Single-Detached House Sales Shrink
By: Frank Clayton

December 13, 2016
Time for Toronto Councillors to Stop Being Skittish About Raising Property Taxes
By: Frank Clayton
November 28, 2016
How Does Population Density in the GTHA Compare with Other Larger Urban Regions?
By: Cameron Macdonald

October, 2016
Economics and Land Use Planning: Insights from Britain - Overview
By: Professor Paul Cheshire
Blog #1: Collapse predicted if the current British land use planning system continues without radical reform
Blog #2: Urban policy, including land use policy, is often ineffective because of a failure to utilize economic analyses and insights
Blog #3: The alchemy by which land use regulation turns housing in Greater London into gold

Blog #4: Why costs as well as benefits must be considered when formulating or evaluating land use planning policy
Blog #5: 'Radical reforms' to the British land use planning system proposed by Cheshire, Nathan and Overman
September 23, 2016
Study Ranks 23 GGH Municipalities According to the Restrictiveness of Their Residential Land-Use Regulation
By: Cameron Macdonald

August 19, 2016
Surge in Ground-Related Lot Values Reflects a Shortage of Supply in the GTA
By: Frank Clayton
August 8, 2016
A Statistical Mystery: Diminishing Expansion of the GTA's Built-Up Area at a Time of Surging Construction of Single-Detached Houses
By: Frank Clayton

July 15, 2016
How a Shrinking Supply of Serviced Sites is Stoking House Price Increases in the Greater Toronto Area
By: Frank Clayton
May 11, 2016
Did You Know: Travel Times for City of Toronto Commuters on Average are 60% Longer by Subway than by Car?
By: Frank Clayton
April 12, 2016
Toronto's Population Ranks High Up When Compared to Major U.S. Metropolitan Areas - Migration Patterns Key
By: Frank Clayton

February 4, 2016
The Fallacy that the City of Toronto Needs New Taxation Powers
By: Frank Clayton
November 19, 2015
Forget a Municipal Land Transfer Tax in Ontario - Tweak the Property Tax Instead
By: Frank Clayton