You are now in the main content area
Solve Climate Teach-In
Date

March 30, 2022

Time

4:30 PM EDT - 8:00 PM EDT

Location

Virtual

Open To

public, students, community

Contact

SciXchange@torontomu.ca
On March 30, 2022, join us virtually along with 1000's of communities, education institutes and citizen groups in a one-day Worldwide Teach-In (external link, opens in new window) on climate solutions and justice.
The world's top climate scientists have told us (external link, opens in new window) we have a ten-year window to make rapid reductions in the carbon pollution causing global warming in order to hold the warming to the low end of under 2 degrees C. To highlight the solutions we have to champion this decade, over 1,000 education institutions worldwide are hosting a one-day Teach-In on local climate solutions and justice in the transition.
Toronto Teach-In Panel Schedule
4:30 - 5:30 pm ET
Water
Panel Speakers:

Dr. Ryan Bowie, Program Manager, Chiefs of Ontario
Emily Davis, Environmental Scientist, Dillon Consulting
Emily Martin, Resources and Infrastructure Manager, Saugeen Ojibway Nation Environment Office
Dr. Lynda McCarthy, Faculty of Science, X University
Kids + Climate Grief
Panel Speakers:
Dr. Ellen Field, Faculty of Education, Lakehead University
Andre Forsythe, Executive Director, Climate Challenge
Dr. Erin Sperling, Ontario Institute for Studies in Education, UofT
5:45 - 6:45 pm ET
Food
Panel Speakers:
Bridget Allen-O'Neil, Law Student and Advocate, ClimateFast
Nicole Austin, Urban Farm Black-led programs coordinator, X University
Grace Mandarano, Owner & CFO, 100km Foods
Riley Yesno, PhD Student, UofT and Yellowhead Institute
Biodiversity
Panel Speakers:
Dr. Soren Brothers, Allan and Helaine Shiff Curator of Climate Change, Royal Ontario Museum

Mary-Kate Craig, PhD Student, University of Guelph
Adisa Julien, PhD Student, X University

Hamsha Pathmanathan, Wildlife Biologist, Government of the Northwest Territories
Transportation
Panel Speakers:
Dr. Parvin Adeli, Manager - Batteries, Nickel Institute
Cara Clairman, President and CEO, Plug 'N Drive
Chris Drew, Land Use Planner, Devine Park LLP
Dr. Matthias Sweet, School of Urban & Regional Planning, X University
7:00 - 8:00 pm ET
Misinformation
Panel Speakers:
Dr. Sibo Chen, School of Professional Communication, X University
Dr. Alexandra Gellé, Knowledge Broker, Nergica
Rik Logtenberg, City Councilor for Nelson B.C., CTO for EarthNet
Anthony Morgan, PhD Researcher, X University
Roger Rempel, Environmental Engineer & Associate, Dillon Consulting

High School Workshops
High School teachers, educators and students can engage in our panel topics through virtual workshops. During the workshops, students will engage in applied learning, incorporating themes from a just transition to climate change issues. Workshops will be facilitated by post-secondary students with input from climate researchers. We'll share a Climate Careers and Action activity as a post-workshop resource for students.
Available workshops include:
Water Conservation
Urban Food Security
Each virtual workshop will:
be approximately one hour
include pre workshop speaker videos
be facilitated by Zoom webinar
offer post-workshop activities
For questions about these workshops email SciXchange@torontomu.ca
Water Workshop

This workshop will pertain to freshwater conservation, water consumption, physical and virtual water and understanding water footprints.
Available Dates:
Friday March 11, 12:30 - 1:30 pm ET
Thursday March 31, 12:30 - 1:30 pm ET
Food Security Workshop
This workshop will challenge students to create local sustainable food systems while considering concepts like food deserts, local food and sustainable transportation.
Available Dates:
Friday March 25, 9:00 - 10:00 am ET
Tuesday March 29, 10:00 - 11:00 am ET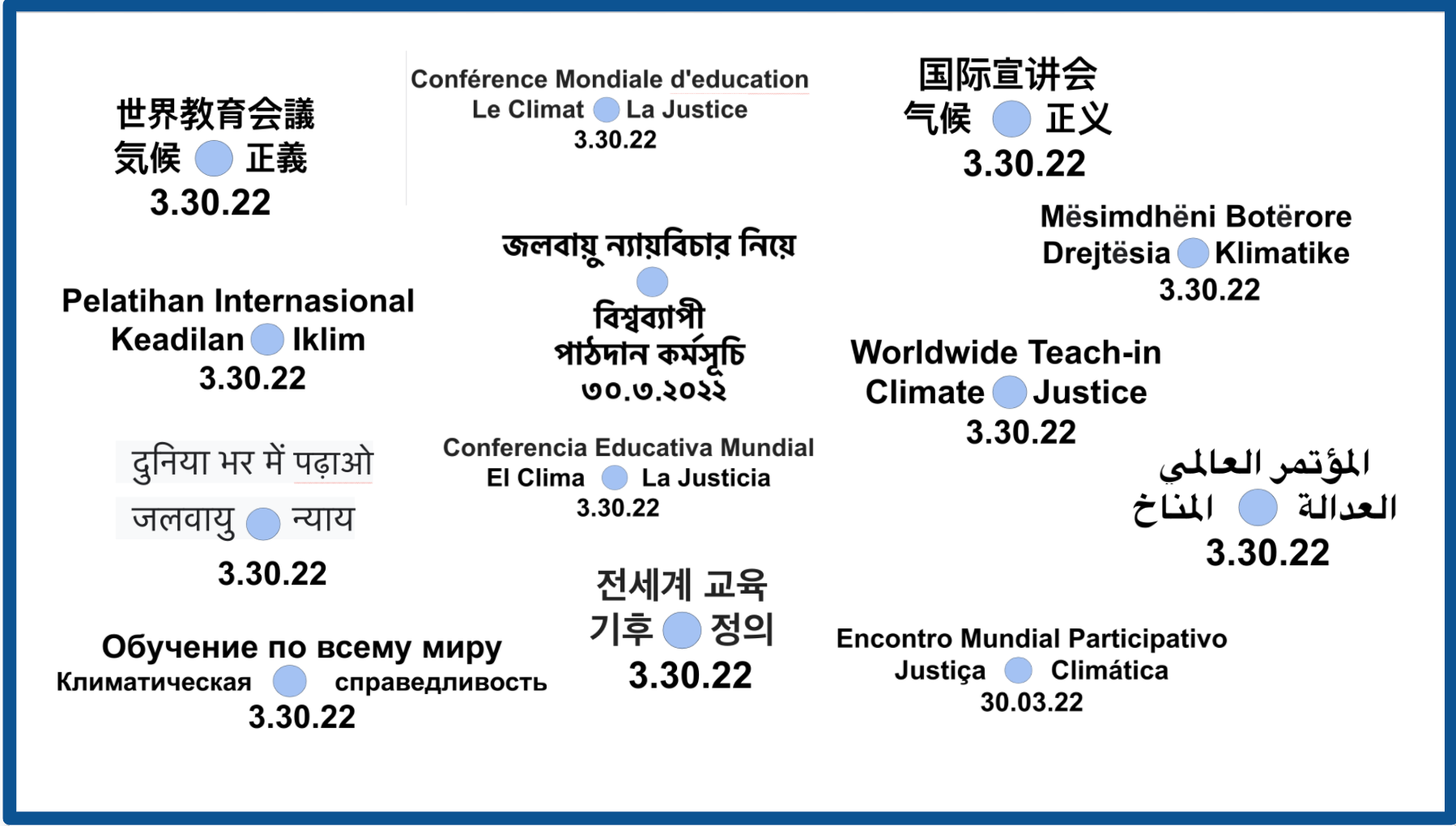 Please email SciXchange@torontomu.ca for media inquiries or questions about the event and/or workshops.