You are now in the main content area
Instructors

Do you have coding, AI, ideation or entrepreneurial expertise to share?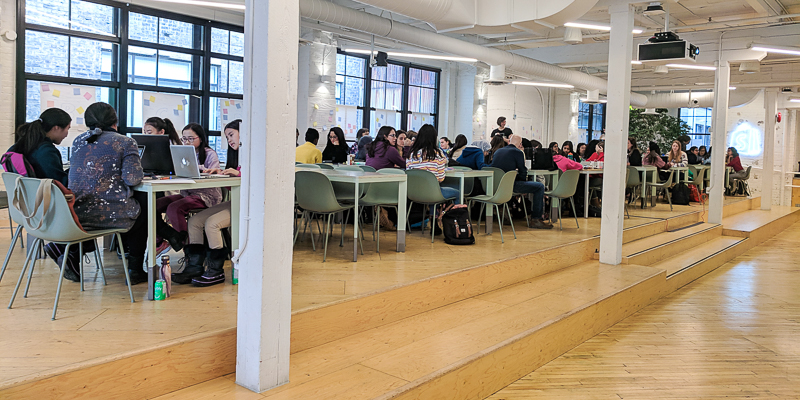 Become a speaker or coach at our virtual sessions.
Our sessions will consist of coding, ideation and entrepreneurial content in line with the Technovation Girls curriculum (external link) . We are currently looking for speakers and coaches in different areas of expertise to help guide the girls through the curriculum.
Speakers will discuss content at our virtual sessions, that we will record. We will hold these sessions in collaboration with the Waterloo and Niagara chapters. Our coaches will work with the Toronto chapter teams and provide feedback during in-person sessions on campus. Please refer to our schedule for our topics and dates.
Speakers can refer to the Technovation slides (external link) to determine content, but we ask that speakers prepare their own slides for the sessions. The presentation should normally be about 20-30 minutes, with careful consideration for the target audience. The sessions should be engaging and allow time for girls to ask questions. To get a sense of the presentations, check out Technovation's class recordings (external link) from last season. We have provided links the corresponding slides for each topic on our schedule page.
Our weekly virtual sessions will run on Wednesday evenings, starting January 18, and the in-person sessions will run biweekly on Saturday afternoons. Confirmation of times will be posted on this site.
Every volunteer should make sure to review Technovation's volunteer code of conduct (external link) .
You are welcome to sign up as both a speaker and a coach. We appreciate the expertise you have to share!