Argentum Electronics triumphs in $250K tech startup competition
January 16, 2019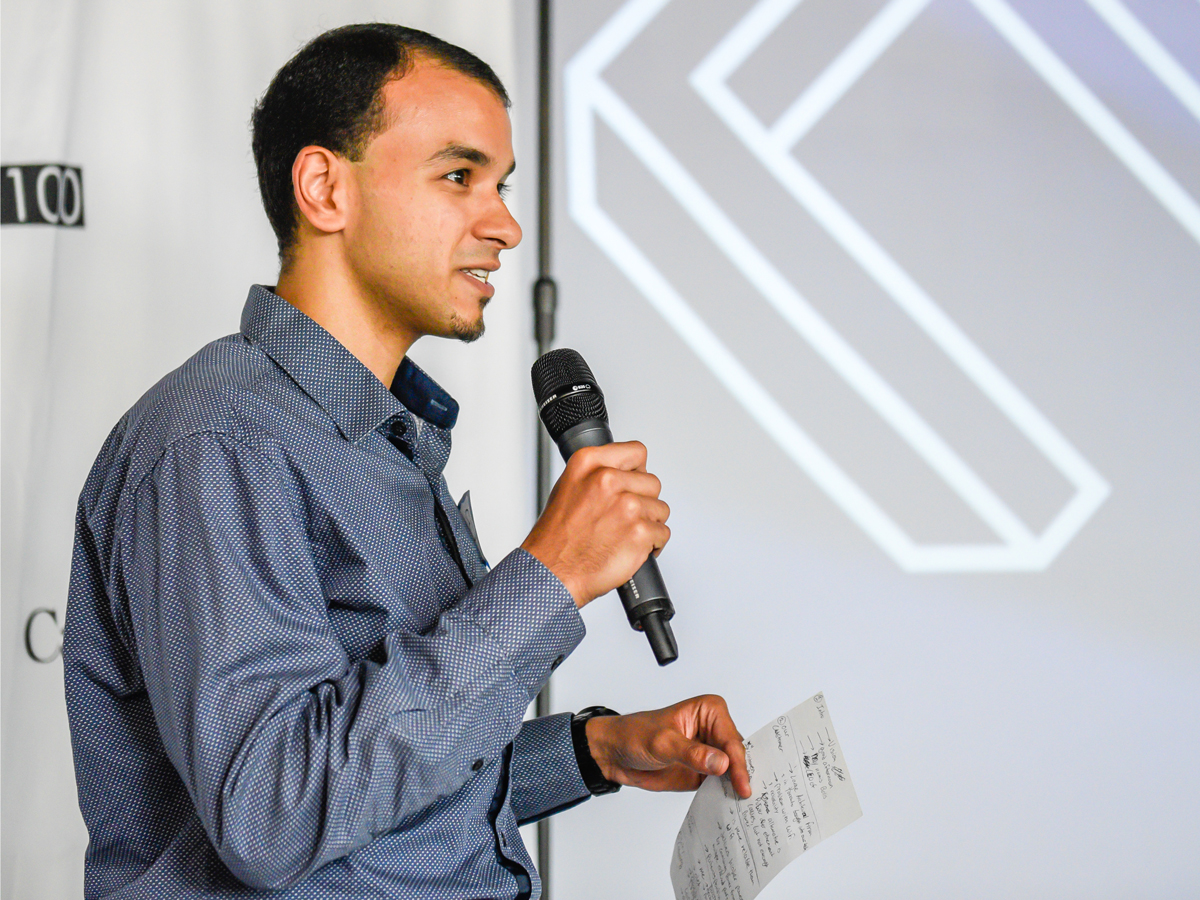 Clean Energy Zone company Argentum Electronics (external link) , founded by Ryerson electrical engineering student Bolis Ibrahim, has been named the winner of the sixth edition of the biennial N100 Evolution (external link) technology startup competition. With it, comes the coveted first prize of $250,000 in investment (external link, opens in new window) from Northumberland Community Futures Development Corporation.
The prestigious multi-stage competition began in July 2018 at Venture13 (external link, opens in new window) in Cobourg, Ontario with a total of 44 startups eventually being whittled down to one winner. Each business competed across a series of challenges, including pitch competitions, business planning activities and boardroom presentations, while receiving mentorship from industry experts.
Argentum Electronics has developed a new Power-over-Ethernet (POE) product. PoE is where a single cable provides both a secure data connection and power to electrical devices. Argentum's patent-pending technology enables more power to be delivered to devices, such as LED lighting, through POE.
The startup has the support of partners including Microsoft's IoT and AI Insider Lab in Redmond, Washington and the University of Toronto's Impact Centre, and has already demonstrated the technology's potential through a pilot project with WZMH Architects in Toronto. This victory will help Argentum expand its team and take the product to market.
"Winning the N100 competition is a game changer for us," says Bolis. "With this capital injection we will be able to get our Smart Power-over-Ethernet Controller (SPEC) product line ready for manufacturing and market entry. Ultimately this will put our company in a highly investable position."
This win continues a remarkable run of success for Argentum, which has previously won the Norman Esch Engineering and Innovation Award, the Ontario Centres of Excellence David McFadden Energy Entrepreneur Challenge, the RECODE Social Innovation and Entrepreneurship Award, the Global Student Entrepreneur Award and, most recently, the gold medal at KEPCO's Digital Transformation Conference held in Gwangju, South Korea in October of last year.
With the future of Argentum Electronics looking bright, Bolis is quick to acknowledge all the support he has received while building the company over the past few years. "We are grateful for all of the support we've received from the Clean Energy Zone and Zone Learning at Ryerson University, Ontario Centres of Excellence, the Impact Centre and Venture13."
 Matthew Kerry is the Centre for Urban Energy's manager of marketing and communications
"Winning the N100 competition is a game changer for us."