You are now in the main content area
Equity, diversity and inclusion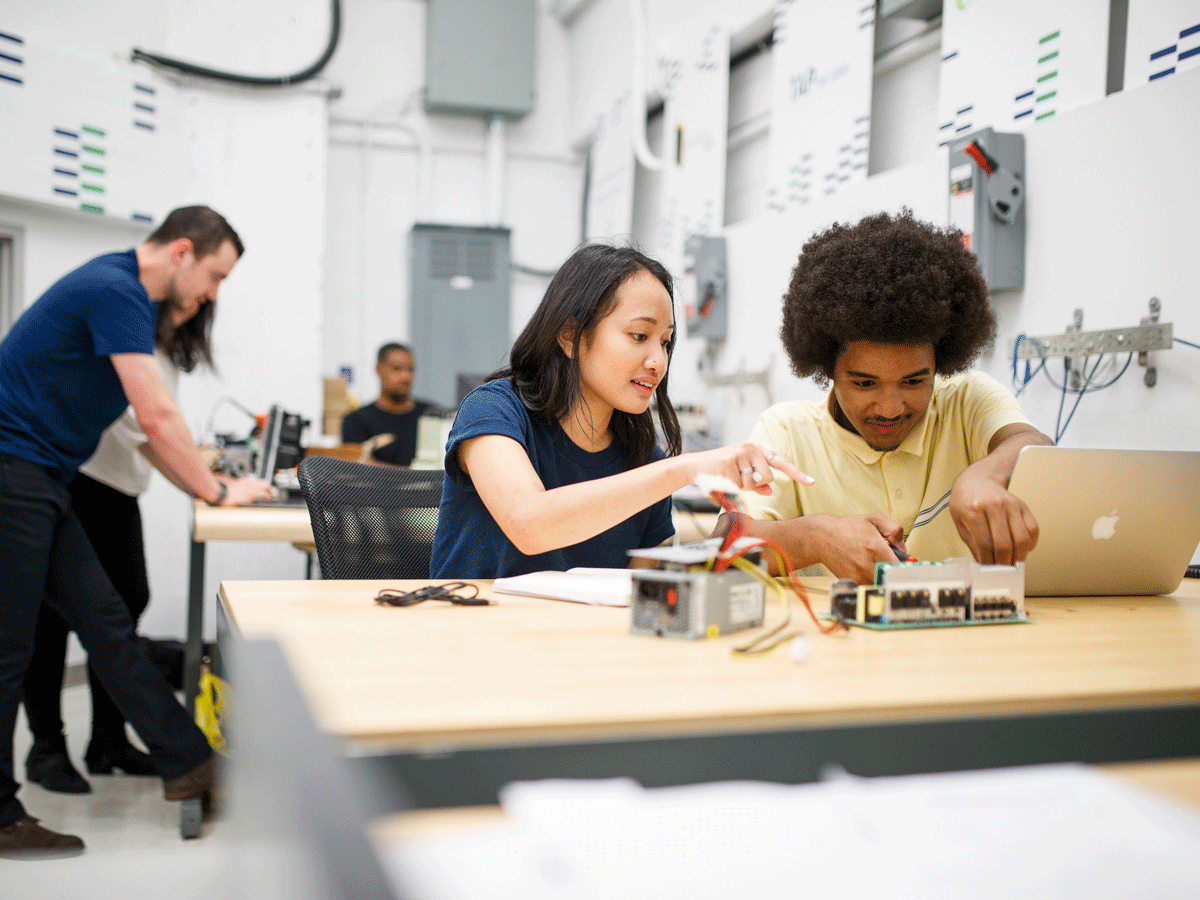 Group philosophy
We adopt a philosophy of equity, diversity and inclusion. This stems from the belief that increasing the intersections of identity in research can lead to wider understanding. To focus on EDI is to take a step in the direction of more human-centered engineering, where the quality of teams and inclusion of teammates is a key factor. This group will foster an environment in which all will feel comfortable, supported and free to speak their minds. One of the steps we are taking towards better diversity is the creation of this code of conduct which sets clear boundaries for all teammates – and is made in the awareness that engineering culture can feel exclusionary to traditionally underrepresented groups in STEM fields. By acknowledging the EDI issues that exist in our field, we aim to validate the challenges faced by each group member, and to intentionally take steps to improve our group's culture for all members.
Code of conduct
Group members shall respect each individual's ideas, ideologies, religions, culture, heritage, language and identity.

Group members shall advocate for each other (not being bystanders).

Multiple types of team bonding events are expected in this group – a mix of social, sporting, and others – so that no one feels excluded from the group if they don't feel comfortable with a particular activity.

All group members shall strive to have clear communication with each other about expectations and conflicts – respecting each other and avoiding assumptions.

Group members shall ask if someone wants help before giving it, and remember that we all have things to learn from – and teach to – each other.

Personal contact information that may be shared for research purposes will not be used for social purposes unless the team members give explicit consent.

Group members shall aim to maintain friendly professionalism.

Group members should actively learn about each other's experiences, using curiosity – not judgment – to be inclusive of the identities and backgrounds of others.

All discussions and conversations in the group should be in English, so everyone can participate.

All forms of misconduct and harassment (including but not limited to sexual, physical, verbal, emotional, psychological and prejudice) are not tolerated in the group, and they will be reported to the appropriate authority at Toronto Metropolitan.