You are now in the main content area
Get Support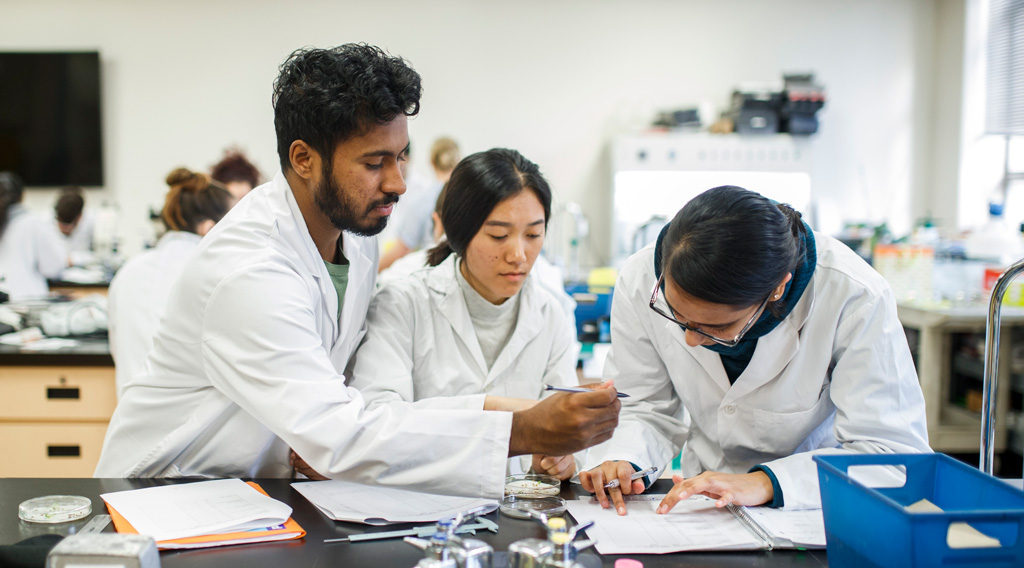 In university, you're starting something new — with lots of exciting opportunities, but also plenty of unfamiliar challenges and responsibilities. Within the department and university, you can access resources and support to make a successful transition. Check out what's available, and reach out any time you have questions or need help.
Reason to contact
Who to contact

For general questions and support

Academic advice
Course equivalency
Awards/scholarships
Co-op program
TA/GA opportunities
Adding/dropping courses
Course offerings
Lockers
General enquiries

 416-979-5313
 Email

Appeals
Reinstatement applications
Fresh start applications
Probationary contracts
Curriculum advising

Program Directors:

Biology
(Supporting students with last names starting from: A-L)

Biology
(Supporting students with last names starting from: M-Z)

Biomedical Sciences

Chemistry and Biology
Academic & Career Support
First Year Science Office
At First Year Science (FYS), you can get help on academic matters such as how to add/drop courses, transferring, curriculum advising, etc. The office can also point you to other resources/support to manage the challenges of first year, including peer mentors who know the ropes of university life.
Student Learning Support
Build study strategies that can help boost your academic performance. Student Life & Learning Support provides workshops, coaching, group study, tutoring matchups, and support for writing, ESL and math skills. There's also a program available specifically for first year students.
Career Development
Get help to plan your career path. Through the Career & Co-op Centre, you can access science-specific counselling, and a variety of career development tools and job search skills workshops. Don't forget to check out the job fairs and networking events.
Health and Wellness
Taking care of yourself physically and mentally is an important part of supporting academic success. You can access medical care, psychological counselling, an emergency crisis line, and more. Check out the range of available services through Student Wellbeing.
ThriveTMU
Learn to build your resilience, boost your wellness and tap the benefits of positive psychology. ThriveTMU provides the training and resources to help you do so— academically and personally. Check out tips, workbooks, programs and more.
International Student Support
As a student studying in Canada on a study permit, you may encounter unique challenges and questions. Are you allowed to work part-time? What if you need medical service? Where can you get help with immigration matters? International Student Support can provide direction on these matters and more.
"One big thing here at [TMU] : the student support is fantastic. From academic accommodation to study groups, the library, and so many resources. If you're feeling stressed or falling behind, definitely reach out. We're going to help you succeed."