Sanjay Ruparelia named Jarislowsky Democracy Chair
September 26, 2018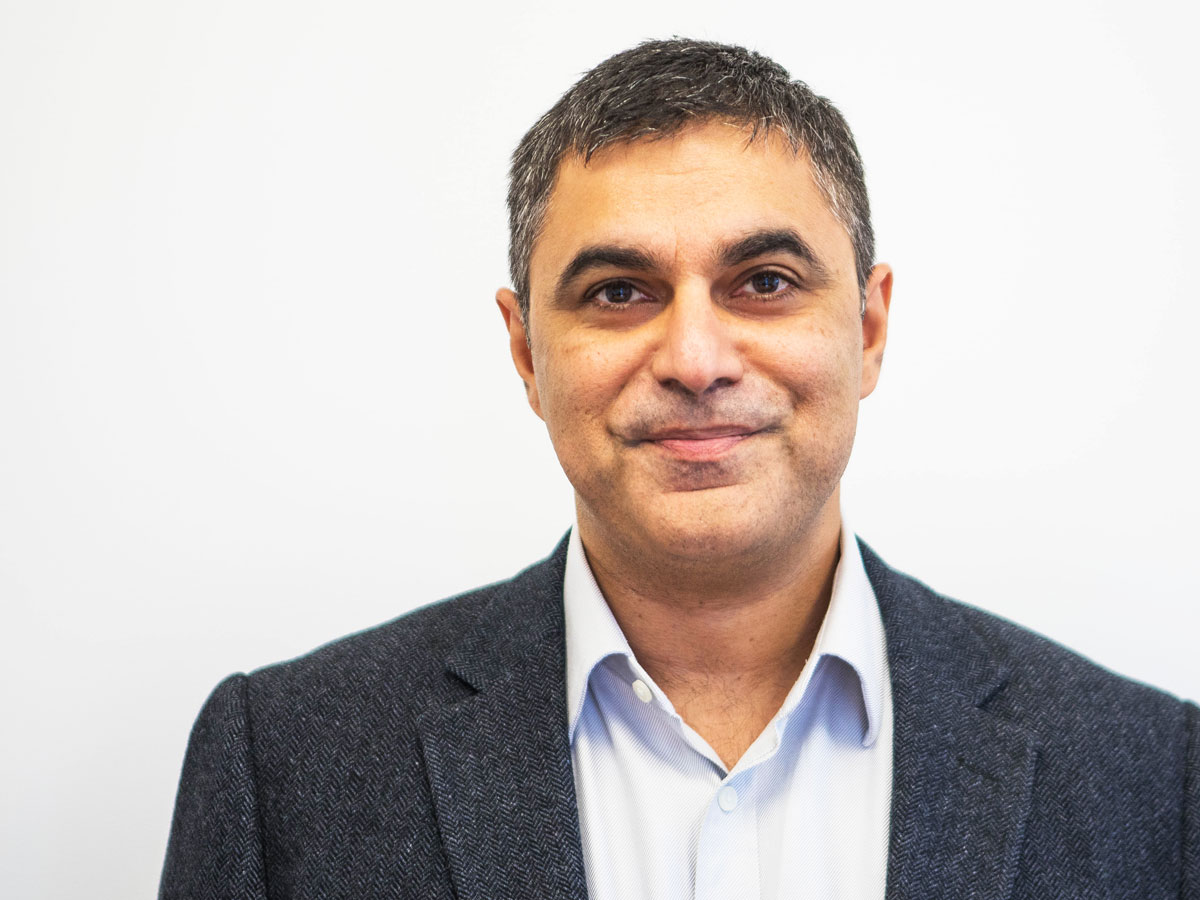 TORONTO, Sept. 26, 2018 --- Scholar and noted author Sanjay Ruparelia has been appointed Ryerson University's inaugural Jarislowsky Democracy Chair.
Housed in the Faculty of Arts, the Chair will bring thought leadership and public profile to pressing issues around democracy. He will host public panels in partnership with community leaders and organizations that focus on citizen engagement. In addition, Ruparelia will initiate and lead collaborations to analyse high-functioning democratic models as the basis of potential reforms to have an impact on society - locally, nationally and globally.
"Around the world, democracies confront serious imperatives," said Ruparelia, who will start in January. "These range from enduring challenges, such as enhancing civic participation and political representation, to the ramifications of new digital technologies, rising social inequalities and climate change. I look forward to collaborating with my colleagues at Ryerson and our partners to advance public discussion and explore practical innovations on these issues."
Ruparelia is currently an associate professor, external link, opens in new window of politics at the U.S.-based New School for Social Research. His research addresses the politics of democracy, equality and development in the postcolonial world, as well as the role of parties, movements and institutions in politics. Prior to the New School, Ruparelia was assistant director of the South Asia Institute, a lecturer at Columbia University, and served as a consultant to the United Nations.
This new research chair was created thanks to a generous donation, opens in new window from The Jarislowsky Foundation. Their $2-million gift, matched by the university to endow the chair, will help position Ryerson at the forefront of teaching, research and knowledge exchange on democracy.
"Now is the right time and Ryerson is the right place for a chair to lead the study of democracy and propose reforms to meet emerging social challenges," said Stephen A. Jarislowsky, president of the Jarislowsky Foundation. "Dr. Ruparelia is an accomplished leader in this area, and I look forward to the impact he will have as the chair."
Dr. Ruparelia's work will complement that of the Harold and Dorrie Merilees Chair for the Study of Democracy at the University of British Columbia and the Jarislowsky Chair in Public Sector Management at the University of Ottawa and the SFU Public Square.
Indeed, Ryerson's Faculty of Arts has been expanding its research expertise, teaching and public outreach on issues related to democratic politics and civic engagement. The Faculty is home to the newly established PDF fileDemocratic Engagement Exchange, opens in new window as well as, in partnership with the Faculty of Community Services, the Unifor National Chair in Social Justice and Democracy, opens in new window and the Jack Layton Chair, opens in new window.
"The new chairship reinforces our Faculty's deep commitment to the advancement of democracy through public scholarship and partnerships, thanks, in part, to the generosity of the Jarislowsky Foundation," said Pamela Sugiman, dean of the Faculty of Arts. "Dr. Ruparelia will lead an innovative research agenda that addresses longstanding and recent challenges to our democracy and elevate our engagement of students and citizens in the democratic process."
Ryerson University is Canada's leader in innovative, career-oriented education. Urban, culturally diverse and inclusive, the university is home to more than 45,300 students, including 2,600 Master's and PhD students, 3,800 faculty and staff, and nearly 198,000 alumni worldwide. For more information, visit www.ryerson.ca.
MEDIA CONTACT:
Elise Cotter
Media Relations Officer
Office of Public Affairs
416-979-5000 x 7161
elise.cotter@ryerson.ca