You are now in the main content area
Media Production (MA) Ted Rogers MBA Pathway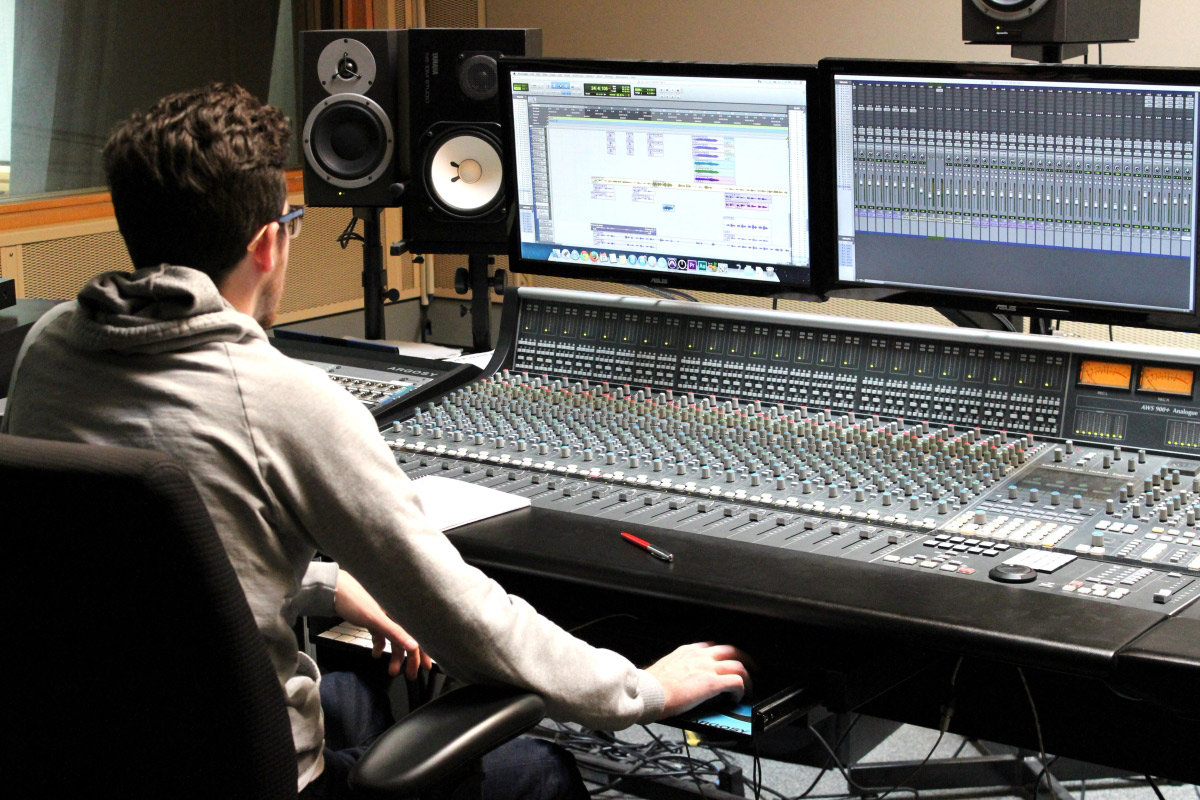 Toronto Met's MA/MBA takes a dual approach unlike any other Canadian institutional program or pathway offering a traditional MBA. The MA/MBA pathway also offers flexibility for students to take the Ted Rogers MBA portion part-time.
Students must meet the entrance requirements for both programs to be eligible for the MA/MBA pathway. Interested students may indicate this preference in their statement of interest in their application to the Master of Media Production. All Master of Arts in Media Production students who start their program in the Fall will have the option of following the dual MA/MBA study pathway by applying to the Ted Rogers MBA program for the following Spring term. For example: Incoming Fall 2021 MA in Media Production Students would apply to the MBA program for entry into Spring 2022.

The MA/MBA study pathway supports the existing curricular objectives of each degree. In their first year, students will complete Media Production courses paired with business-focused Foundation Courses preparing them for entry into the MBA program.
MA in Media Production
MBA
Fall Term 
Winter Term
Spring/Summer Term

Creative Research Methods
Aesthetic and Communication Theory
Project/MPP Development

Media Entrepreneurship and Leadership
MBA Foundation Courses

Up to 3 Foundation Courses may be required including Accounting, Finance and Economics
One elective*
Two electives*
* A total of 3 elective credits are required for graduation. Two credits from the Media Production or Communication Design electives table. One credit from the interdisciplinary MA electives table.
In their second year, MBA courses will allow students to meld media production with a solid business plan resulting in a major Capstone project that allows them to maximize their creative and entrepreneurial talent. This final deliverable will be jointly supervised by FCAD and Ted Rogers School faculty members and will be designed to meet the required program course work of both programs.
MBA
Media Production/MBA
Fall Term
Winter Term
Spring/Summer Term

Strategy and Disruption in the Marketplace
Leading for Performance and Wellbeing
Financial Management
Managing Customer Value

Innovation and Technology Management
Business Analytics for Managers
Managing Responsibly

Media Production/MBA Capstone Project
2 Half credit elective courses*
4 Half credit elective courses*
Admission Requirements for Students interested in the MBA Study Pathway
Students interested in pursuing the MA in Media Production/MBA pathway would apply to the Media Production (MA) program starting in the Fall and would apply to the Ted Rogers MBA program the following Spring intake.
Applicants should use their existing OUAC username and password to apply to the program. When applying to the MBA program, applicants can select the Media Production/MBApathway under the specialization field to indicate their interest in this option.
Visit the MA in Media Production program for information on the program's admission requirements.
 For the MBA application, students will need to:
Fill-out the OUAC application form and pay the $150 CAD application fee. Successful applicants will be reimbursed the application fee.
References: Under references, please input the contact information of the Program Directors of the MBA and MA in Media Production programs:

Donna Smith, Graduate Program Director, Ted Rogers MBA Program
drsmith@torontomu.ca
James Nadler, Graduate Program Director, MA in Media Production
jnadler@torontomu.ca

Upload a Statement of Interest outlining their interest in the pathway program
Submit a GMAT or GRE score
Complete an Online Interview

Students must meet all admission requirements to be considered for the MBA program. Documentation such as unofficial transcripts and a resume won't need to be uploaded to the applicant portal.

For details on how to apply, visit the admissions process page.