Alumni Spotlight: Jackie Silver, Nutrition Communication (MHSc) '20
Silver successfully launched and grew her business during the pandemic
April 22, 2022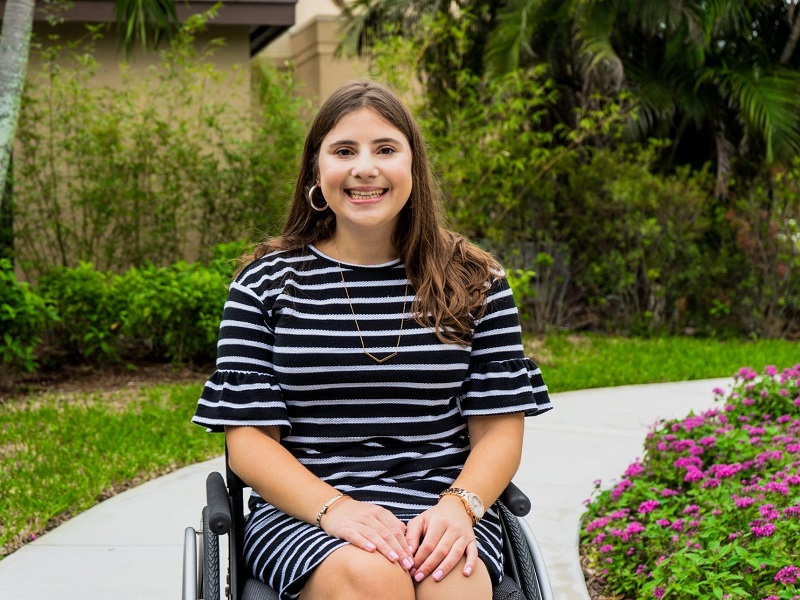 I recently connected with Jackie Silver about her experiences in the world of nutrition and her exciting career since completing her master of health science in nutrition communication (MHSc) at the School of Nutrition in the Faculty of Community Services (FCS). Her master's research project (MRP) and others can be found online at the Ryerson Library. In her own words:
There are two graduate programs in Nutrition: Dietetics (PMDip) and Nutrition Communication (MHSc). Which did you choose and why?
I chose the Nutrition Communication (MHSc) program because I liked the unique focus on communications and that the program exposed students to unconventional career paths in dietetics.
Tell us a bit about your career and your career journey since completing your MHSc.
I've had an interesting and unexpected career journey. I completed my last internship rotation three weeks before the world shut down due to COVID-19 in 2020. I always wanted to run my own business but didn't think I would launch it so soon in my career. I expected to work at a hospital or in health care technology before starting my business, but the pandemic changed that. I launched Jackie Silver Nutrition, external link, a virtual private practice with 1:1 nutrition counselling services.
I have since expanded to do consulting work for brands and nonprofits, virtual workshops and webinars for organizations. I also have a blog, external link where I post recipes and educational articles tailored to the neurodivergent and disability communities.
I recently launched an online shop, external link on my website selling digital nutrition resources.
Where are you in your career? Did your graduate degree play a role?
I've now been running my own business for almost two years and my MHSc definitely helped! One of my dietetic internship rotations was with Special Olympics Ontario where I ran nutrition workshops and cooking classes for athletes with intellectual and developmental disabilities. It was there that I saw the gap in services that my business helps to solve.
I originally focused on serving adults with physical disabilities such as spinal cord injury or cerebral palsy. All of my clients' requests were for work with autistic kids, teens, and adults. None were in my original niche, so I changed gears to serve the neurodivergent community, which includes kids, teens, and adults with autism, ADHD and developmental disabilities. This community represents 90% of my clientele.
I credit the MHSc program for developing my interest and expertise in working with this population. Folks with autism or developmental disabilities have unique nutritional needs and most dietitians don't know how to interact with this clientele. You really need to understand autism and the challenges that come with it.
How has the COVID-19 pandemic affected your work?
My private practice has always been fully virtual. The benefit has been that clients find virtual sessions convenient and accessible and I'm able to work with clients across Ontario who live in small towns where there may not be a dietitian who understands autism.
What do you see as the future for yourself? What impact do you hope to have in your field?
I envision myself growing my private practice by serving more clients. I also want to make nutrition information more accessible to a global audience by creating online courses and e-books tailored to the nutritional needs of the autism and physically disabled communities.
I aspire to bring awareness to the dietetics community of the importance of providing nutrition care to these underserved populations.
Can you tell us about someone you'd like to thank and how they supported your academic and/or career journey? Perhaps a professor, friend, or colleague?
Absolutely. I would like to thank professor Judy Paisley, for encouraging me to go after an unconventional career path. During my placement with Special Olympics Ontario, she would encourage me by saying that I was paving a new path for dietitians where there hadn't been one before.
One time she said to me, "Jackie, I don't think your dream career exists yet but I know you will go out and create it." These words had a major impact on my life and career; they removed my fear of doing something different. And she was exactly right because I did go out and create it for myself.
Graduate Research Series
This is part of a series of introductory profiles about alumni and graduate students featuring their research and their advice for prospective graduate students. It is our hope you are as inspired by their research efforts and success as we are. If you would like to submit a story idea for consideration please contact Bonte Minnema at bminnema@ryerson.ca.