Daphne Cockwell School of Nursing Appoints new Research Chair in Urban Health
Josephine Pui-Hing Wong, Daphne Cockwell School of Nursing
October 14, 2020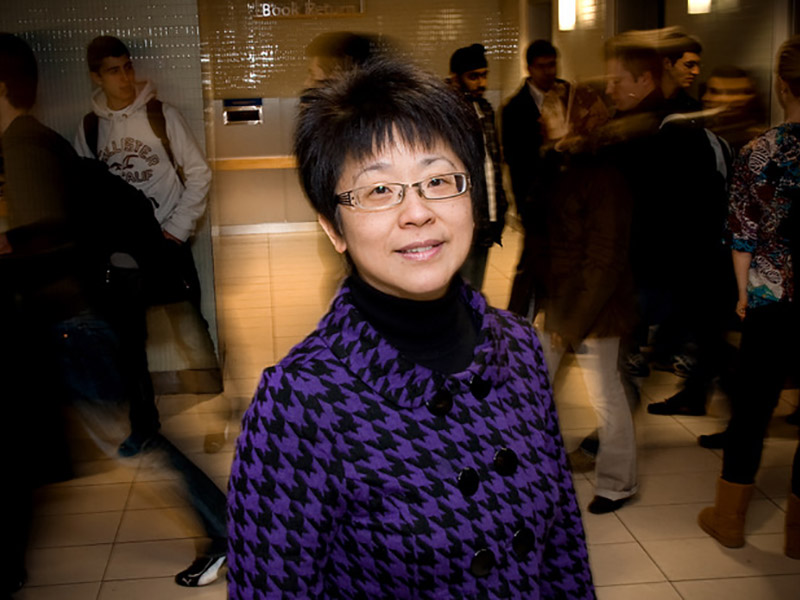 The primary purpose of this endowed chair is to develop and disseminate new knowledge in the area of urban health, incorporating the values of equity, diversity, inclusion and social justice. More specifically, the chair has four main objectives:
To develop and expand an innovative program of research in urban health that can be used to inform practice, education and policy.
To build research capacity within the broad area of urban health through strategies such as providing mentorship and training to new and emerging scholars.
To take leadership in establishing research teams to investigate a range of foci in urban health.
To establish sustainable relationships with community partners and key academic stakeholders for the purpose of advancing urban health research with diverse communities
Dr. Wong has extensive experience in critical public health and urban health promotion, including the development of access and equity policy and public health practice frameworks; large-scale health communication campaigns; and community-based capacity building programs to promote health equity. Her scholarship and teaching focus on making visible how historical and current social inequities produce 'preventable' health disparities. She collaborates with community partners to democratize education by establishing community-campus critical learning circles that bring together students, community stakeholders, and service providers to engage in critical dialogue, knowledge exchange and collaborative writing.
Dr. Wong's program of research is underpinned by the principles of social justice and equity.
Recognizing the importance of going beyond understanding phenomena of health disparities to taking action to reduce them, she works closely with the affected communities to develop innovative solutions. Her research focuses on social identities and health practices; migration and social integration; and HIV, sexual health and mental health in diasporic and transnational communities. She leads multidisciplinary teams to design and implement intervention studies on stigma reduction and collective resilience in the Asian, Black and Latino communities in Canada as well as among university students in China. Currently, she is leading a rapid response research to mitigate the negative psychosocial impacts of the COVID19 pandemic on affected communities and frontline healthcare providers. Her research is supported by the Ontario HIV Treatment Network, Canadian Institute of Health Research, Movember Foundation, Global Alliance for Chronic Diseases, New Frontiers in Research Fund, Funds For Innovation and Transformation, and Public Health Agency of Canada.