You are now in the main content area
Bachelor of Design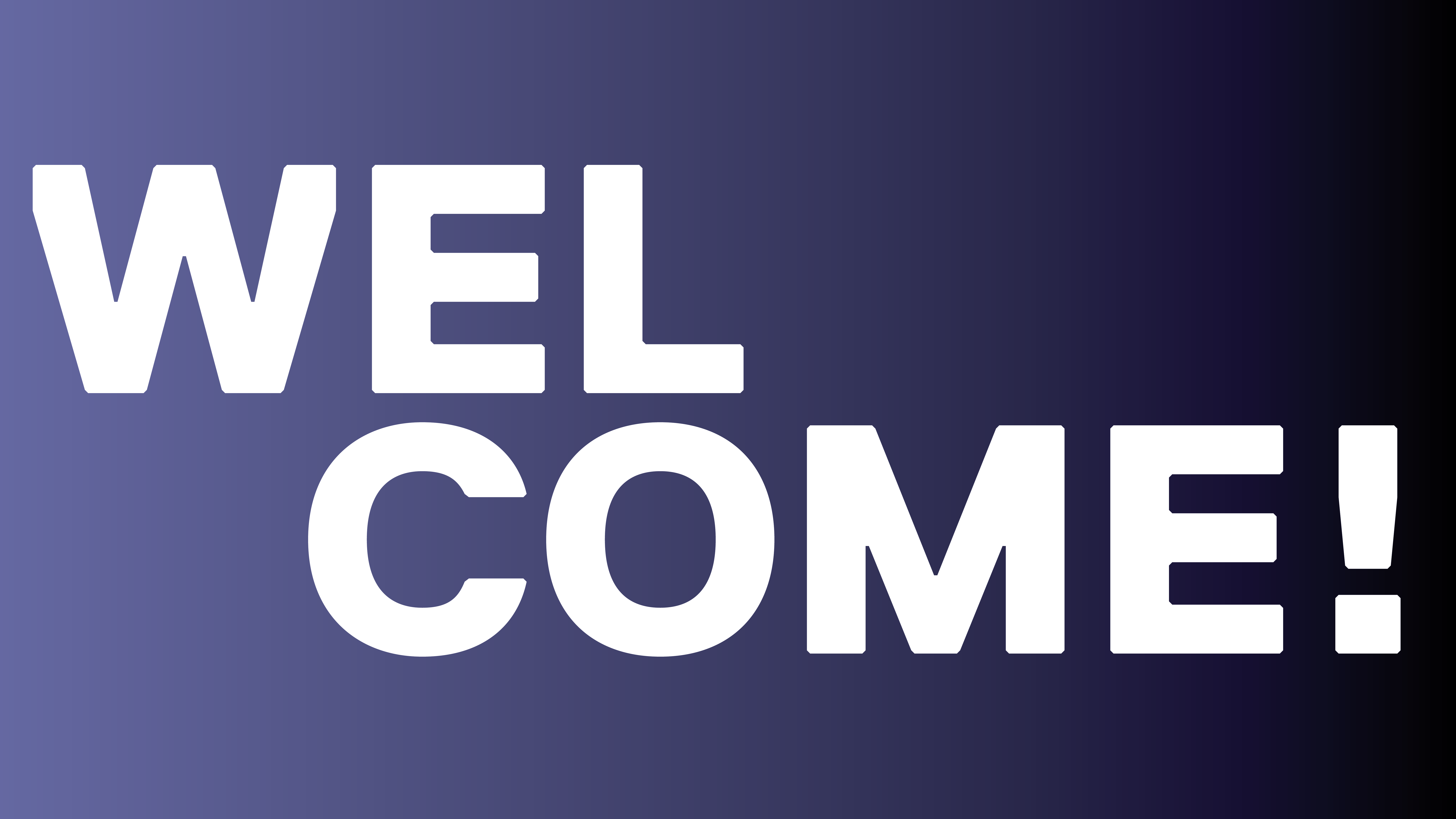 Located in the heart of downtown Toronto, Canada's fashion capital, Fashion at The Creative School has a long history of preparing aspiring fashion scholars and creatives to become leading fashion makers, thinkers and doers.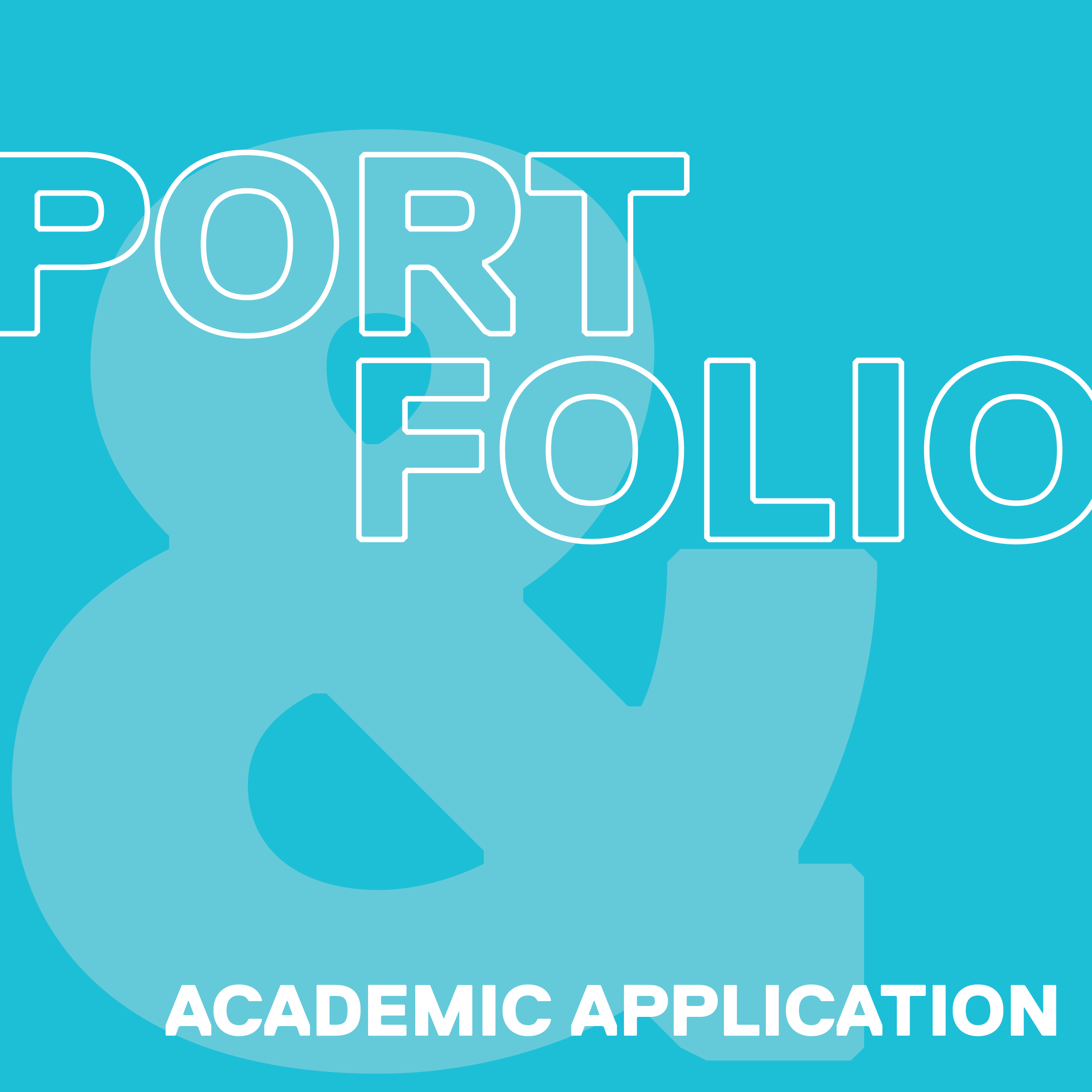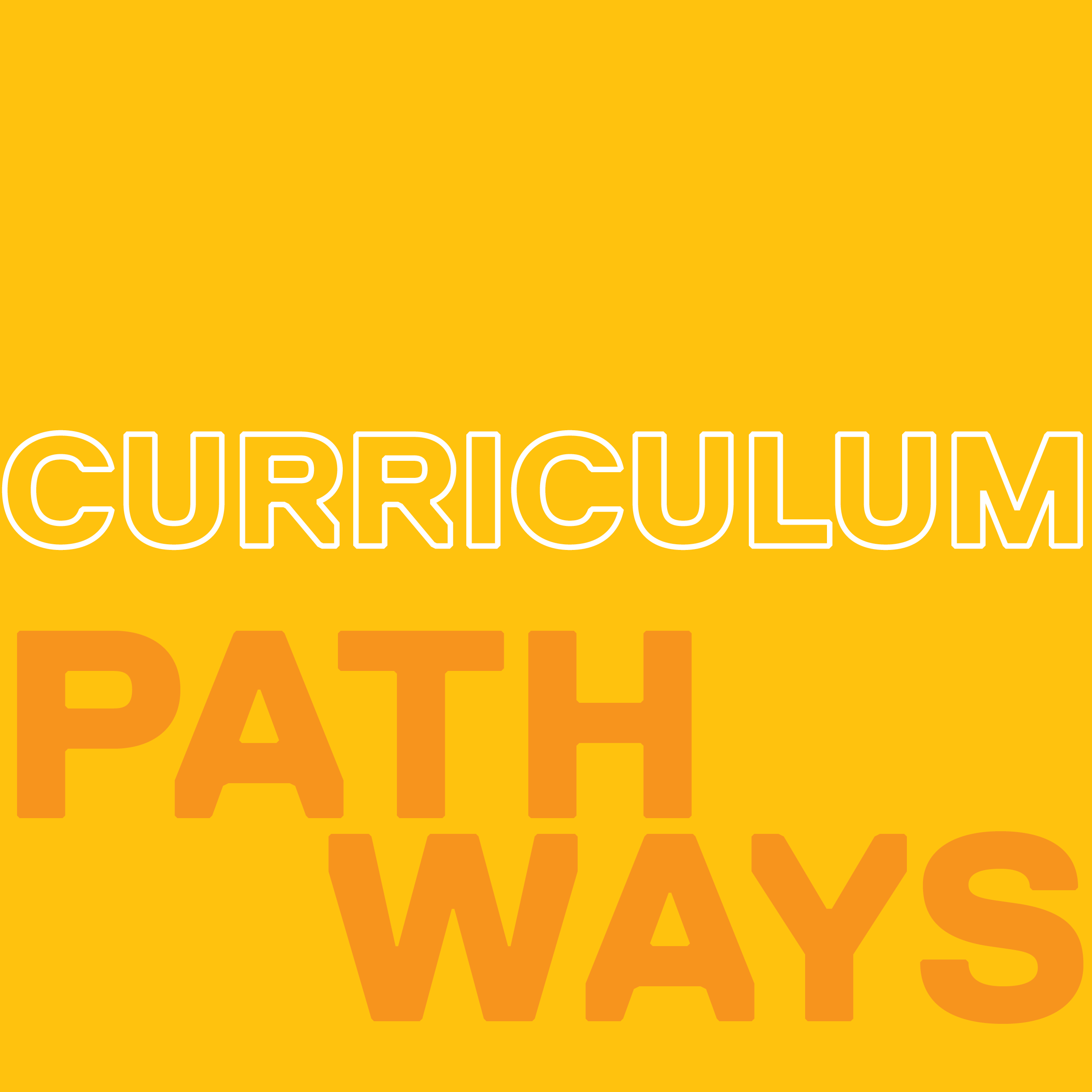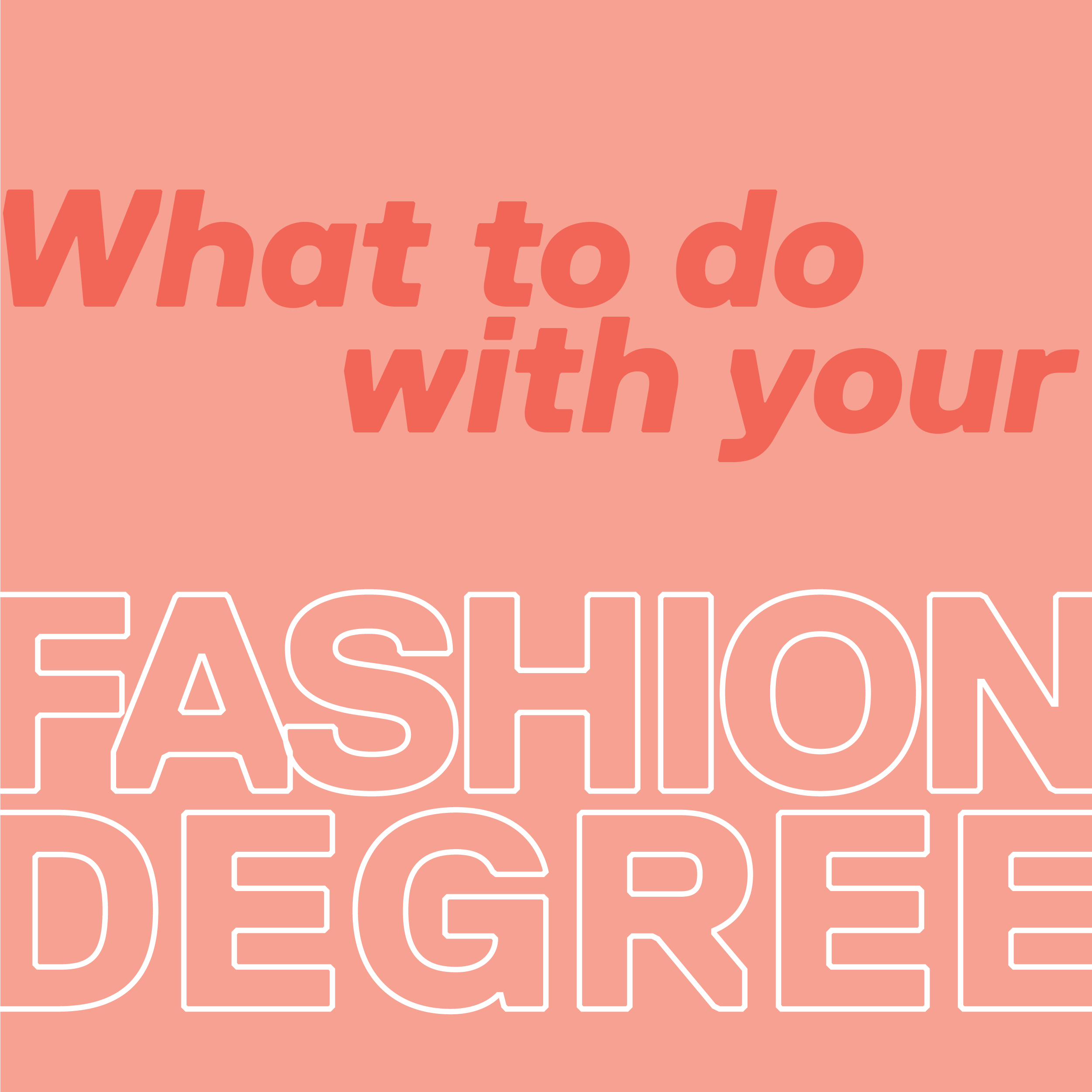 The Creative School
The Creative School's interdisciplinary ecosystem of leading schools in creative and cultural fields connects fashion with other cultural producers and industries for courses, research, student exchanges, projects and collaborations.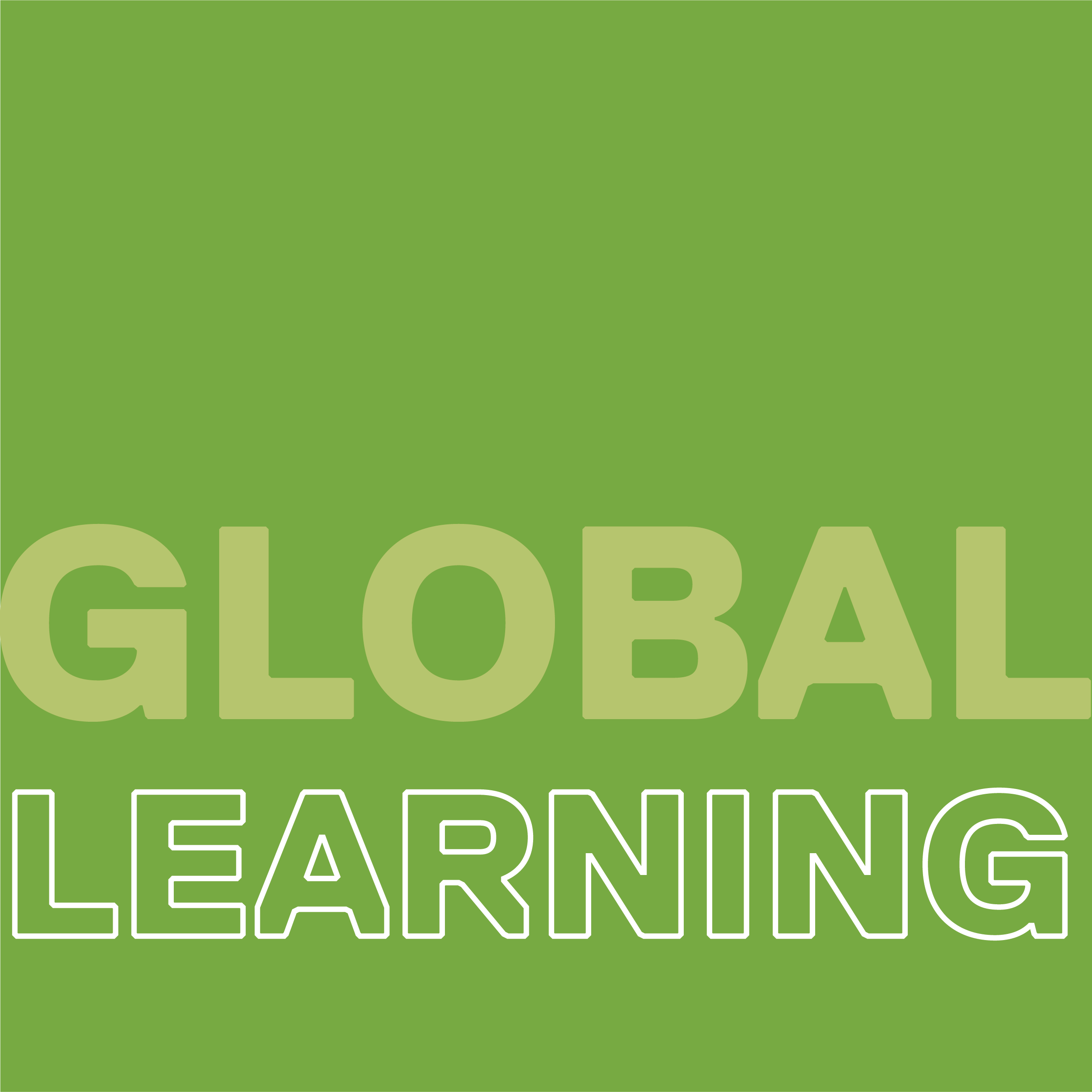 At The Creative School, you have access to a diverse portfolio of international activities and learning opportunities. From semester abroad exchanges with 40+ international partners and short-term travel experiences across the continents to virtual collaboration and co-creation opportunities with students around the world, you can gain international experience and enhance your portfolio.


- Semester Exchange
- Virtual Intensives
- Global Campus Studio
- Cortona Experience
- Travel Intensives
- Global Buddy Program
What is it?
The Innovation Studio is a cross-disciplinary studio that is home to four creative incubators: Design Fabrication Zone, Fashion Zone, Music Den, and Transmedia Zone devoted to innovation in storytelling, music, design, fashion, and maker culture.

How can students use the space?
Those interested in an opportunity to grow their entrepreneurial, creative and professional skills outside the classroom can join the studio through one of three membership options to turn their creative ideas into startups. Students get to grow their networks, meet artists and creators, and receive mentorship throughout the stages of ideation, development, and production.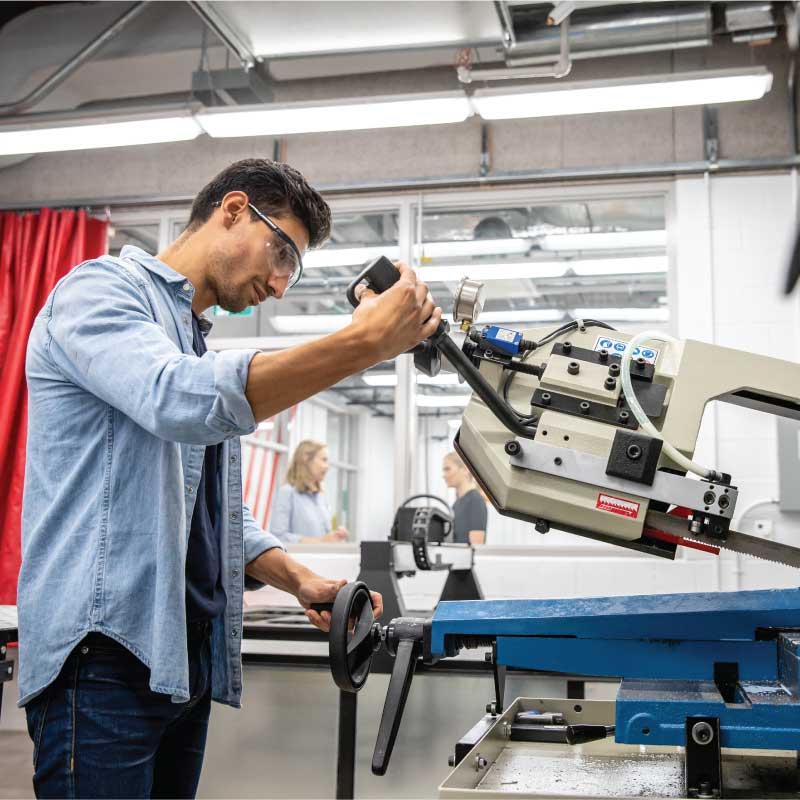 What is it?
The Design + Technology Lab is a 8,300 sq ft. research, education, and manufacturing workshop supporting technology-based research, curriculum, and entrepreneurship activities. The state-of-the-art facility disrupts and revolutionizes technology within the creative fields using digital fabrication, 3D printing, textile computing, AR/VR, and robotics.

How can students use the space?
The lab enables students to grow their technological skills through the use of cutting-edge, hands-on equipment. Students can access the lab directly for hands-on training and use of the equipment or through a myriad of technology-driven courses offered at The Creative School's programs.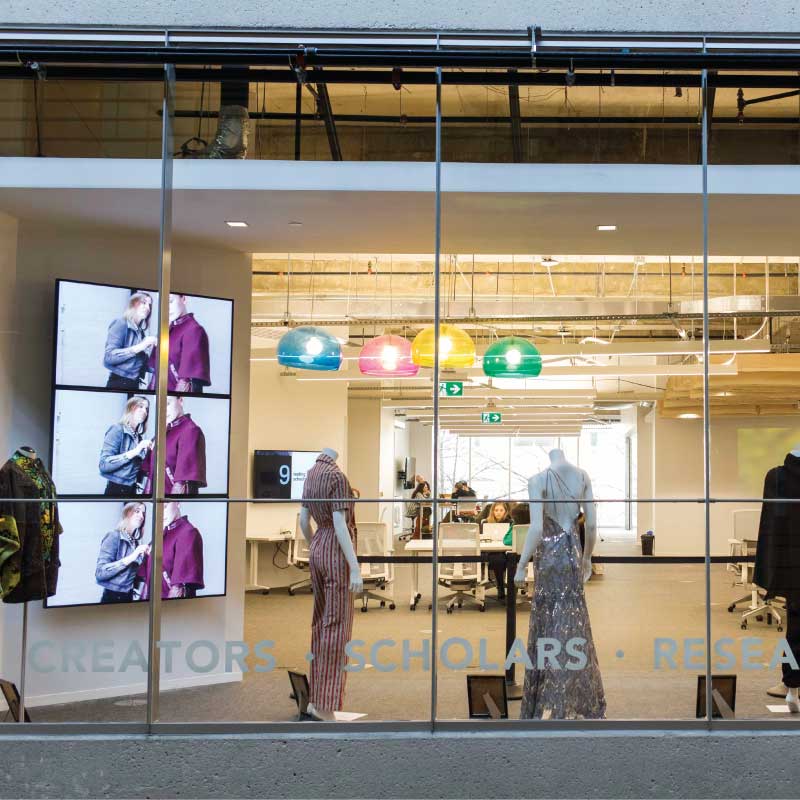 What is it?
The Catalyst is a large-scale space dedicated to scholarly, research, and creative (SRC) activities within The Creative School. It supports a vast scope of potential, emerging, and ongoing projects and brings people together to explore, innovate, and impact our world. It currently supports 17 labs and research centres in residence.

How can students use the space?
The Catalyst transforms ideas to success stories, with tailored guides, grants, and funding opportunities to support research and ignite innovative ideas.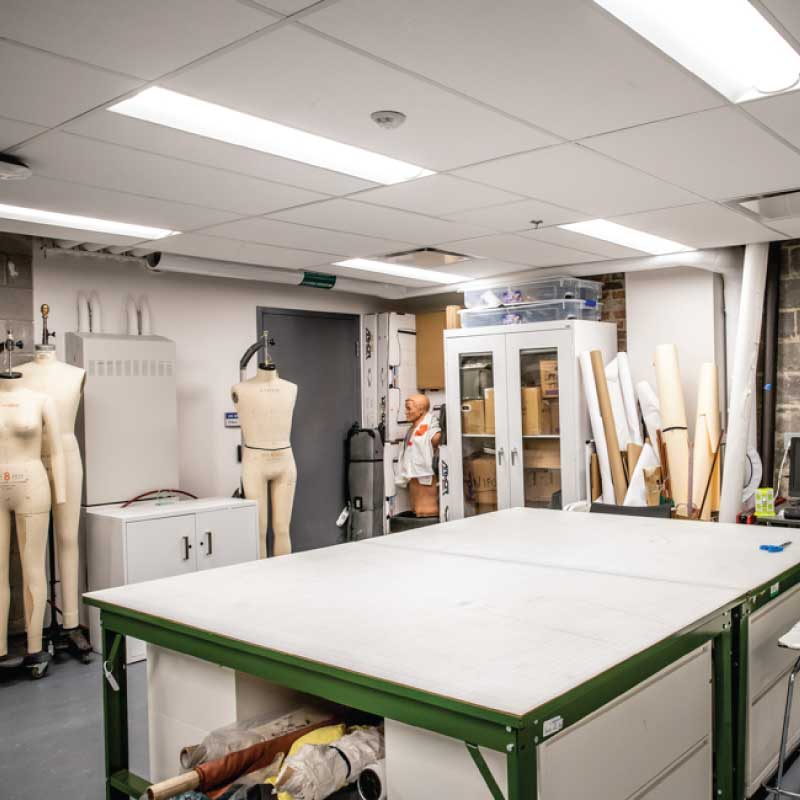 At the intersection of fashion and technology, The Fashion Zone is an interdisciplinary incubator that provides growth and funding opportunities that ignite and inspire fashion innovation in Canada.

Located at the downtown core by Yonge-Dundas Square, Fashion Zone is fully equipped with a roster of over 40 industry advisors and facilities to help our entrepreneurs grow.

The Fashion Zone empowers creators who are redefining fashion; entrepreneurs and innovators who seek to create experiences that move people to feel something different, something fresh, something new. Because to them, fashion goes far beyond clothing – it extends into product, technology, design, and retail. And while no one can be certain what the next wave of innovation will be, they believe they can enable it.

As Canada's fastest-growing incubator for fashion-inspired businesses, the Fashion Zone supports those who are committed to pushing the boundaries of their own ventures and the industry. From ideation to commercialization, the Fashion Zone supports the next generation of fashion innovation.

Members of the Fashion Zone learn a multitude of transferable skills that encourages interdisciplinary collaboration:
The Creative School Centre for Fashion & Systemic Change (CFSC) supports research and knowledge exchange that cultivates inclusion, decolonization, and sustainability in the field of Fashion Studies and the fashion system more broadly.

Our work centres fat, disabled, trans, gender non-conforming, Indigenous, Black, racialized and/or other bodies that have been marginalized in and by fashion. Our projects use participatory and decolonizing methodologies to centre the experiences and ideal futures of these wearers and makers and to redesign the field of fashion for and with them.

Through research and events, our goal is to open up conversations about systemic injustices in fashion and foster collaborations between academics, designers, entrepreneurs and justice-seeking communities to shift misrepresentations and redistribute power.

You belong at
The Creative School
As a Fashion student, you'll be part of The Creative School, a dynamic faculty offering 27 degree programs in media, design and creative industries. Through global experiences and transdisciplinary opportunities, our students emerge as some of the most in demand and employable graduates anywhere.