You are now in the main content area
Welcome to the LAB!
The LAB is a technology-based workshop that supports creative research, scholarships, curriculum, and entrepreneurship activities across The Creative School and Zone Learning. We look to disrupt and revolutionize the use of technology within creative fields by leveraging digital fabrication tools such as 3D printing, textile computing, AR/VR, and robotics.
Our facilities span over 8,300 square feet. We operate between level B of the Daphne Cockwell Health Sciences Complex and SID104 at the School of Interior Design.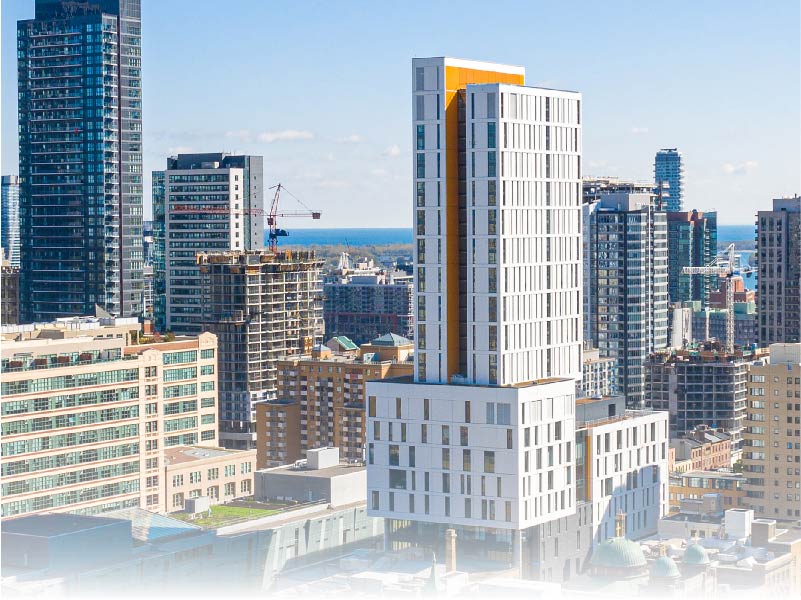 It's our mission is to support creative research & innovation.
We are here to assist creative communities across Toronto Metropolitan University and beyond! The LAB supports faculty-led research projects from The Creative School, along with inter-departmental University and external community collaborations. The LAB is always looking to connect with allied academic institutions and industry partners.
Ways we offer support:
Creative School Faculty Research
Research partnerships across the University

Curricular Collaborations
External collaborations with industry leaders
Events & Programming
Through workshops, seminars, and collaborative projects, we provide creative opportunities for students, professionals, and the broader community to grow their technological skills and make meaningful connections with the design-technology industry.
Upcoming Events
Our Partners