You are now in the main content area
Performance: Production - BFA

Is it for you?
Unique in Canada for its comprehensive approach, the Performance: Production program explores all core topics related to live entertainment design and production, from concept to public presentation. This includes digital production, design applications, production management, publicity and marketing.
Explore all facets of production design including costume, scenery, lighting, digital media, and sound while gaining hands-on experience participating in live shows and industry collaborations. You'll build the technical, creative and leadership skills necessary to produce large-scale productions including plays, musicals, dance shows, AR/VR immersive experiences, large-scale events, community-engaged artistic projects and more.

Through enhanced promotion of collaboration and innovation, you will work alongside emerging artists, designers, animators, filmmakers, and performers to bring theatrical performances and live shows to life, applying your skills in experience design and production. You'll study in dedicated facilities including the proscenium stage, black box theatre, rehearsal halls, dance studios, light and sound lab, scene shop, and costume workshops.
Program info
Faculty:
The Creative School
Program format(s):
Full time: 4 Year

Degree:
Bachelor of Fine Arts
Grade range:
Mid 70s1
Requirements:
Grades-Only
Experiential learning:
Studio and public productions

Academic requirements
Ontario Secondary School Diploma (OSSD) or equivalent with a minimum of six Grade 12 U or M courses including the following program specific requirements.
Typically, a minimum overall average of 70% establishes eligibility for admission consideration; subject to competition individual programs may require higher prerequisite grades and/or higher overall averages:
English/anglais (ENG 4U/EAE 4U preferred).
The minimum grade required in the subject prerequisite (normally in the 65-70% range) will be determined subject to competition.

Academic admission requirements for all other applicants are available on the admission requirements page.
Tuition and fees
For detailed fees information, visit tuition and fees by program.
Full-time format 2023-2024:
Ontario students fees range: $7,232 - $7,738
Out-of-province students fees range: $8,060 - $8,582
International student fees range: $33,462 - $33,881
First-year courses
Here is a preview of first-year courses based on the available undergraduate calendar information.
Your future
Live concert events
Corporate events
Theatrical and dance performances
Festival management
Costume design
Stage management
Lighting design
Scenery
Projection
Digital media
Sound design
Event production
Director
Graduate studies in the arts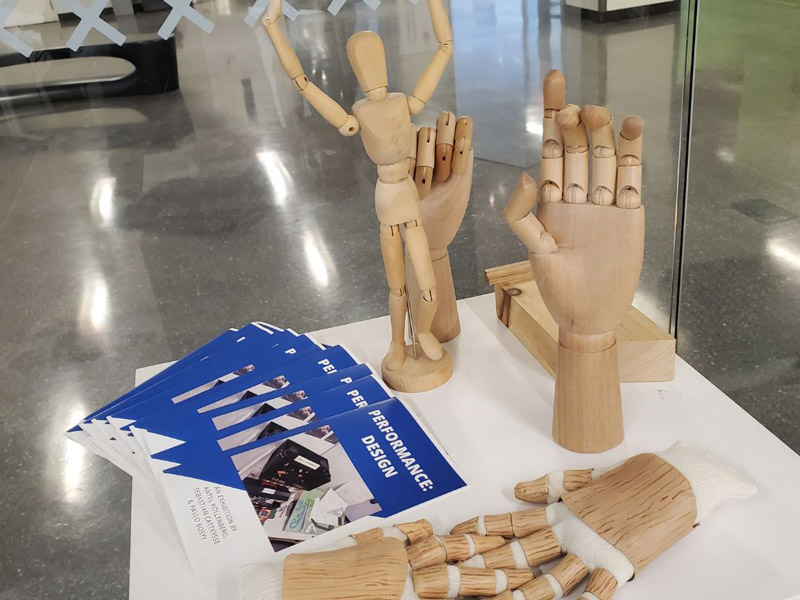 Virtual tour
Explore Toronto Metropolitan University's unique urban campus in the heart of downtown Toronto from the comfort of your own home!

Notes:
Actual minimum grade ranges required for fall 2024 admission/wait list consideration will be determined based on grades and qualifications presented by the applicant pool as they become available. Required grade ranges may fluctuate from year to year (up or down) as a result of competition. Applicants not educated in Ontario may present the equivalent of the Ontario requirements. TMU reserves the right to determine equivalency at its sole discretion.