You are now in the main content area
Production/Design

Production + Design
Unique in Canada for its comprehensive approach, the Production + Design program studies the entertainment industry from both design and technical perspectives.
As a student in the program, you'll explore production management, creative technologies and design applications for live entertainment, and build the technical, creative and leadership skills necessary to produce large-scale productions. You'll explore all facets of production design — from costume and scenery, to lighting, projection, and audio — and gain hands-on experience by participating in live shows and industry collaborations.
Degree Earned
Bachelor of Fine Arts
Program Format
Full time / 4 years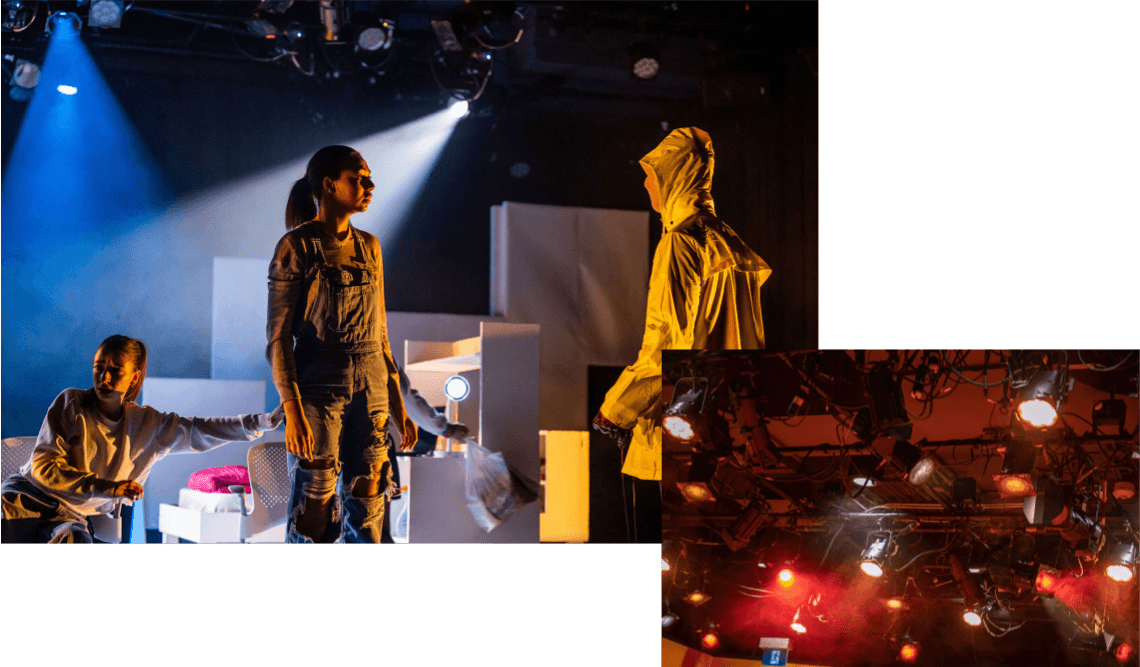 Work with internationally acclaimed guest artists, directors, designers, and professional companies.
Immerse yourself in the performing arts and attend live events across the city of Toronto — Canada's entertainment hub.
Apply what you've learned by participating in the School of Performance's annual season of shows and events.

The first two years of the Production + Design introduce students to the multi-disciplinary and collaborative nature of production work. In core courses consisting of lectures and labs, students learn the fundamental skills required to mount live productions and apply those skills in working in junior roles on school shows.
In third and fourth year, students concentrate on their specific areas of interest through elective courses and broaden their understanding of the performance industry through business and management courses. They also take on more senior positions within The School of Performance's various live productions.

Academic
Non-Academic
Pilot: Commencing 2023, the Production + Design program does not require the submission of non-academic requirements.

Frequently Asked Questions

You belong at
The Creative School
As a Performance student, you'll be part of The Creative School, a dynamic faculty offering 27 degree programs in media, design and creative industries. Through global experiences and transdisciplinary opportunities, our students emerge as some of the most in demand and employable graduates anywhere.