You are now in the main content area
In April 2022, Ryerson University changed its name to Toronto Metropolitan University, which will be implemented in a phased approach. You will see the Ryerson name across campus, online and in our official communications for a period of time. Learn more about our next chapter.
Future Student Events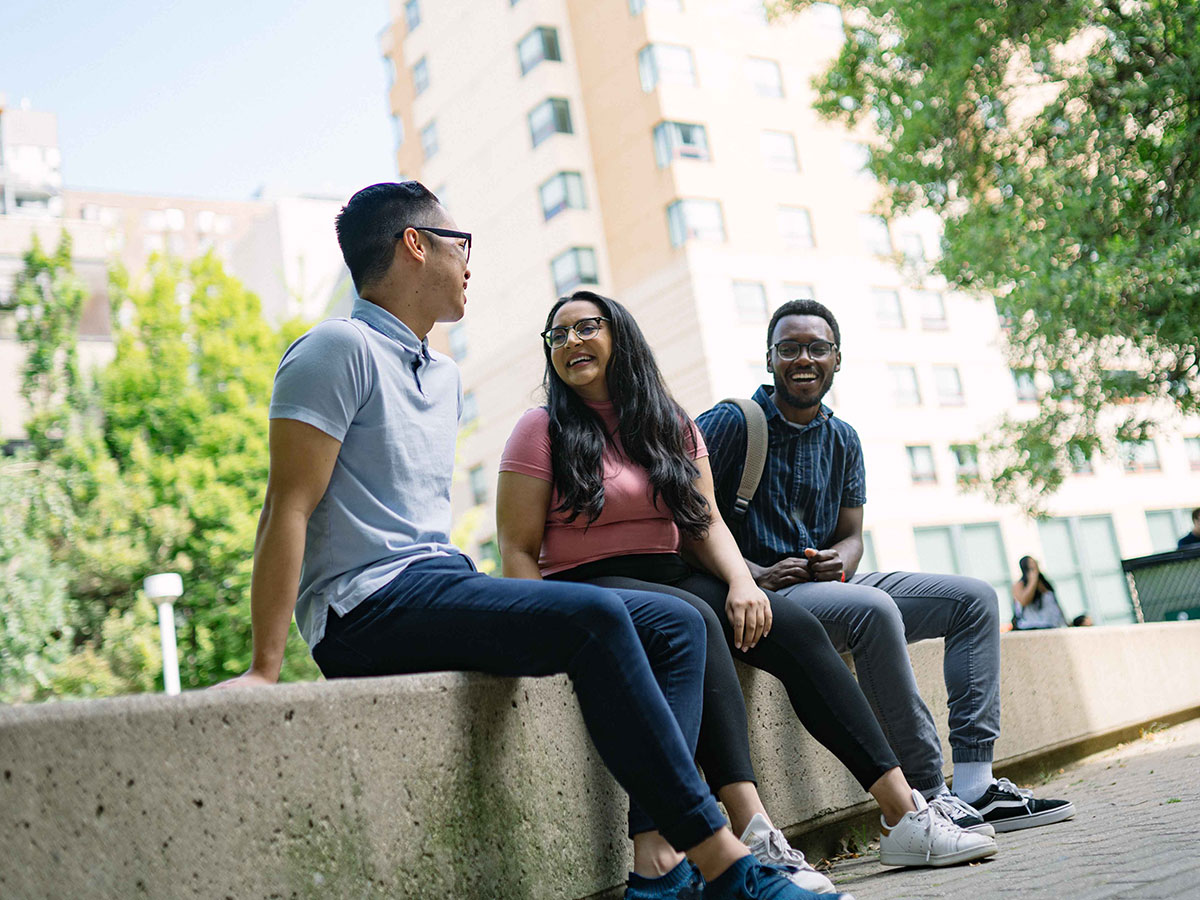 Whether you're tuning in from home, on the go, or wherever you are, we're creating a number of virtual information sessions, webinars, and social media events designed to help support you as a future student.
This page will be updated frequently as new initiatives are confirmed, so check back often and find the opportunities that interest you!
Admissions and Recruitment Webinars
New Student Information Session: Everything You Need to Know for Fall!
 Tuesday, July 19
 12 p.m. EDT or 6 p.m. EDT
If you're a new student who's confirmed an offer of admission for the fall 2022 term, this webinar is for you! Join the ServiceHub for the New Student Information Session to learn more about your next steps to becoming a student at Toronto Metropolitan University. We'll cover topics such as navigating your online portal, finding and enrolling for classes, setting up your email account, getting your student ID card, and checking your fees, deadlines and more!
With live Q&A support available during the sessions, you'll be able to get answers to all of your most pressing questions in real time. Join us for a live session at 12 pm. or our pre-recorded session airing at 6 pm. The pre-recorded session will have live Q&A support, so our friendly and knowledgeable staff will be available to answer any questions you may have on the spot.
Program and Faculty Webinars
Get to the Top at Ted Rogers School
 Wednesday, July 6
 5 – 6 p.m. EDT
Get to the Top at the Ted Rogers School presented by Fit for Business (FFB). FFB is a program exclusively for all first-year Ted Rogers School students which also involves being part of a TedPack. An additional advantage is that students share the same class schedule with 45 students from your program — enabling you to easily build friendships. Join us online to learn more about the opportunities including being a TedPack Leader and how we build a strong school community. We will talk about how FFB supports you in maximizing your university experience through our three pillars: Get Connected, Stay Informed, and Become Engaged. During the event, you will hear from a panel of students who have used FFB's program to become student leaders, create friendships, and become career-ready and secure internships.
Breaking Barriers to University Education is a Student Recruitment committee dedicated to collaborating with internal units and colleagues to provide resources and opportunities to students in communities with external challenges affecting access to university education. Interested in learning more? Contact us at visitus@ryerson.ca for more information and upcoming events.
Virtual Webinars for International Students
Explore our campus from wherever you are! Tour buildings including residence options, recreation facilities, study and collaborative spaces and more.