You are now in the main content area
Dance

Photos by Drew Berry and Jeremy Mimnagh
Dance
Dance at The Creative School is the most intensive and comprehensive program of its kind in Canada, earning international respect within the industry.
As a student in this conservatory-style program, you'll receive rigorous training in multiple forms of dance, including ballet, modern, contemporary, jazz, West African, street styles and partnering. To help you become a versatile performer and expand your professional opportunities, this core training is combined with classes in improvisation, composition, music, acting, film and other creative practices. With plenty of opportunities to collaborate and perform with highly acclaimed guest artists and arts organizations, you'll gain the experience necessary to build a successful career as a performer, choreographer, educator, and more.

Degree Earned
Bachelor of Fine Arts
Program Format
Full time / 4 years
Attend daily dance classes as part of an intensive, conservatory-style curriculum.
Build professional connections by working with internationally-acclaimed guest artists and dance companies.
Train in a variety of genres, including ballet, modern, contemporary, jazz, street styles, and West African dance.
Perform live in annual mainstage productions, studios shows, and choreographic workshops.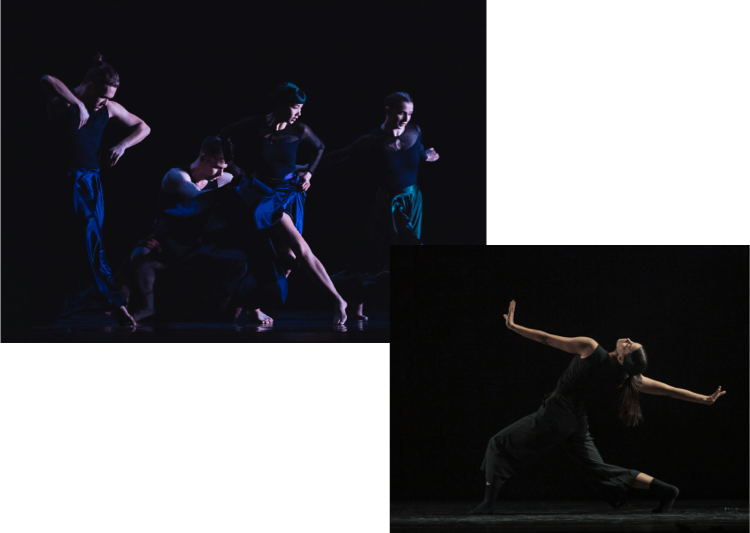 Throughout all four years of study, students in Dance receive intensive professional training, with daily dance classes in various forms including ballet, jazz, modern, street styles, West African, and contemporary dance. In first and second year, they're introduced to the fundamentals of dance performance while learning how to approach their work critically, develop entrepreneurial initiative, and find joy in the creative process.
In third and fourth year, students tailor their education to their career goals by taking professional and professionally-related electives. For example, they may choose to focus on business and marketing through courses in entrepreneurship, new venture startup and promotion. Electives are also available in more traditional performance areas like film acting, audition preparation, directing, and musical theatre — to name a few.

Academic
Non-Academic

Frequently Asked Questions

You belong at
The Creative School
As a Performance student, you'll be part of The Creative School, a dynamic faculty offering 27 degree programs in media, design and creative industries. Through global experiences and transdisciplinary opportunities, our students emerge as some of the most in demand and employable graduates anywhere.