You are now in the main content area
Creative Industries (BA)
Is It for You?
The first program of its kind in North America, this interdisciplinary program prepares students for leading roles in communication, design, media, entertainment, arts and culture. We cultivate students' leadership abilities at the intersection of creativity, business and culture. You'll develop entrepreneurial skills to transform ideas into cultural products and services, including television shows, films, video games, music recordings, fashion lines and ebooks. You'll learn from industry experts from across the university and gain hands-on experience through an internship in the creative sector.
 Program Format(s)
Full Time: Four Year
 Degree Earned
Bachelor of Arts
 Non-Academic Requirements
Optional Statement

 Experiential Learning
Mandatory internship
Stay Connected with Our Community
Our student ambassadors are on board to give you a taste of all that Toronto Metropolitan University (TMU) has to offer. Learn about the city of Toronto, transitioning to university, the student experience and more!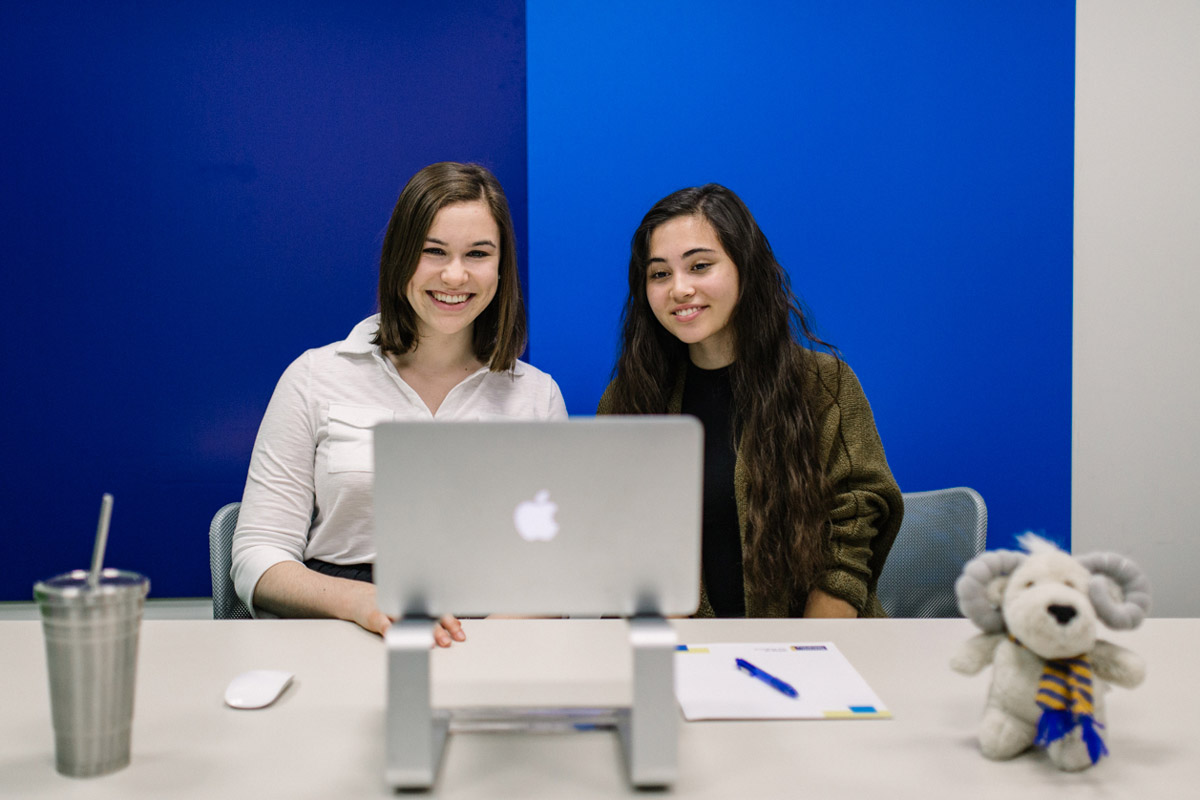 What You Need to Know
*Actual minimum grade ranges required for fall 2023 admission/wait list consideration will be determined based on grades and qualifications presented by the applicant pool as they become available. Required grade ranges may fluctuate from year to year (up or down) as a result of competition. Applicants not educated in Ontario may present the equivalent of the Ontario requirements. TMU reserves the right to determine equivalency at its sole discretion.
Tuition and Fees 2022/2023
Domestic Ontario Students Fees Range: $7,103 - $7,821
Domestic Out-of-Province Students Fees Range: $7,600 - $8,328
International Students Fees Range: $31,841 - $32,453
For detailed fees information visit Tuition and Fees by Program.
Academic Requirements
Ontario Secondary School Diploma (OSSD) or equivalent with a minimum of six Grade 12 U or M courses including the following program specific requirements.
Typically, a minimum overall average of 70% establishes eligibility for admission consideration; subject to competition individual programs may require higher prerequisite grades and/or higher overall averages:
A minimum grade of 70% or higher will be required in Grade 12 U English/anglais (ENG4U/EAE4U preferred)
Academic admission requirements for all other applicants are available at:
Admission Requirements.
Optional Statement
Acceptance to the Creative Industries program is competitive. Each year a number of spaces in the program are reserved for applicants who submit optional statements. The statement is evaluated by a program admissions committee.
When writing your 250 word statement, tell us what makes you a great candidate for the Creative Industries program, beyond your grades. We value diverse identities and experiences. We would love to hear about your creative activities, entrepreneurial experience or community involvement.
You will receive an Acknowledgment email after you submit an application that will allow access to your ChooseTMU Applicant Portal. You can upload your statement via your applicant portal.
After Graduation
Apply artistic knowledge and business skills to media (music, electronic and print), design and advertising; live entertainment; heritage and visual arts. You may work as an event manager, marketing director, producer, agent, or account manager. Or, you can pursue graduate studies including media production, urban planning, art history, fashion or journalism.
Virtual Tour
Explore Toronto Metropolitan University's unique urban campus in the heart of downtown Toronto from the comfort of your own home!