You are now in the main content area
Acting

Acting
Training talented actors as the changemakers of the future.
As a student in Acting at The Creative School, one of Canada's premier acting conservatory programs, you'll train alongside other talented actors from diverse backgrounds. We'll help you identify and develop your unique strengths and talents, and empower you to become your best self as an actor, artist and human. Through studio classes, live productions, and industry collaborations, you'll become a versatile and skilled performer. By studying in Toronto, a North American hot spot for theatre, television, and film production, you'll make connections and start building your professional network from day one.

Degree Earned
Bachelor of Fine Arts
Program Format
Full time / 4 years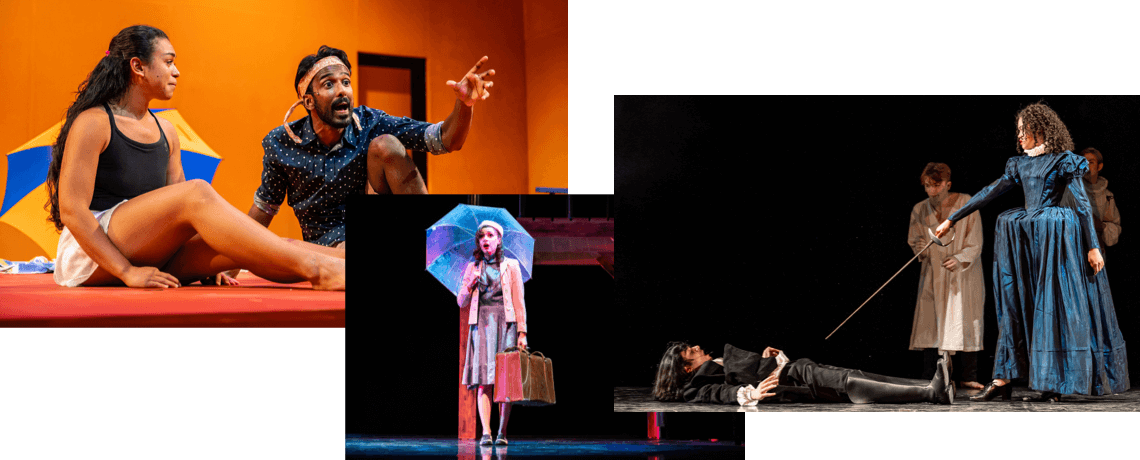 Build a robust set of performance skills, including: theatrical acting, performance creation, film acting, movement, voice, motion capture, and more.
Make professional connections by working with nationally-acclaimed guest directors and professional companies.
Learn about the business side of performance in lessons covering contracts, consent practices, unions, and agents.
Perform live in both original and contemporary productions.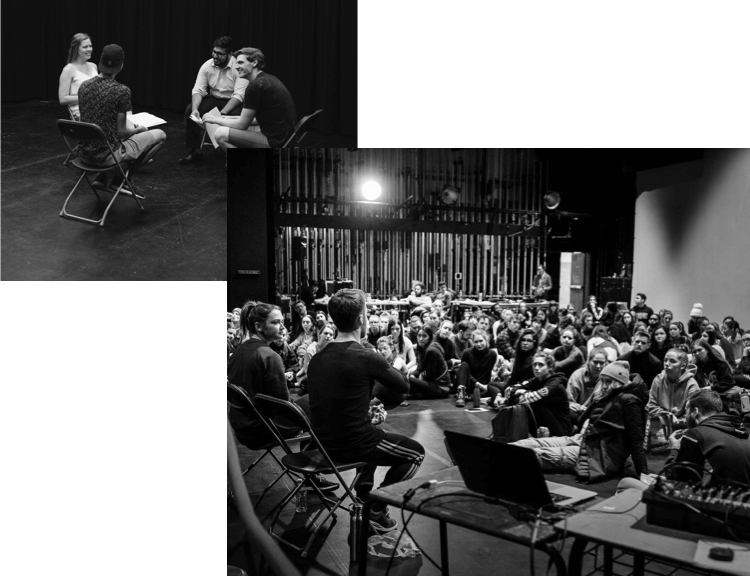 In the first and second year of the program, students are introduced to the foundational concepts of theatre performance through movement, voice, intimacy training, stage combat training, scene study, and rehearsal projects. Students expand their understanding of the craft of acting by bringing their own unique artistry to the work and by thinking critically about the practice of performance. Celebrating the voice of each student is central to our training.
In the third and fourth year, students integrate their studio work by taking on roles in live performances for the public. They are also introduced to on-camera acting for film and television, motion capture, and voice-over training to expand their notions of performance. The opportunity to bridge to the profession is given by working with professional companies and by learning about the business of performance through professionally-related electives. For example, they can choose to focus on entrepreneurship to learn more about marketing, promotion, and new venture startups. Electives are also available in performance history, performance theory, Black creative expression, musical theatre, and more.

Academic
Non-Academic

Frequently Asked Questions

You belong at
The Creative School
As a Performance student, you'll be part of The Creative School, a dynamic faculty offering 27 degree programs in media, design and creative industries. Through global experiences and transdisciplinary opportunities, our students emerge as some of the most in demand and employable graduates anywhere.